Telemedicine to save lives of chronic patients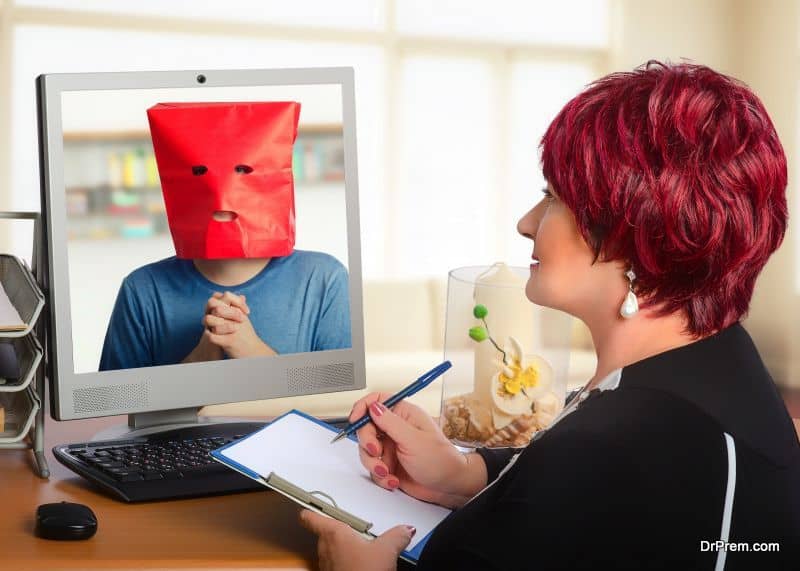 <![CDATA[Telemedicine, the fast emerging remote healthcare monitoring system is providing more comfort and convenience to chronic patients which is life saving. Chronic illness like blood pressure, diabetes, asthma etc. can be treated from home after few initial one clinic visits. Chronic patients need a regular follow up and if this can be provided within the home comfort, nothing can be better than that.
Imagine the situation of travelling to a clinic in bad weather conditions to see your doctor as per appointment. If you miss, you may have to wait for weeks and the condition may worsen. Think of the plight of long hours of travelling suspending all normal chores for the day. Waiting for hours in the clinic and finally coming back home tired and worn out!
This is the regular plight of the chronic patients especially for the aged persons whose mobility is greatly restricted. Telemedicine provides a great relief!
Easy access from home
You get the same quality medical assistance timely from your home through your computer, smart phone, tablet or I-pad as in the clinic. Now if you are a diabetic or hypertension patient, you can monitor your blood sugar or measure your BP at home easily and report to the healthcare provider regularly.
Through video conference, your doctor may ask you certain questions about your progress with the prescribed medications. This certainly does not require a physical examination every time.
Better monitoring
Often chronic patients have the tendency to postpone the clinical visits due to time constraints. They dread long distance travel and tedious waiting hours. This is quite dangerous as you skip clinical consultations based on these excuses.
With telemedicine, you can maintain a regular health monitoring as the consultation can be accessed from home. Automatically, it would make you alert not to miss the timely consultation.
For patients suffering from chronic depression, telemedicine assistance can be the real life saver. Regular monitoring of psychological developments, increase or decrease in appetite and concentration or whether the patient is nurturing any negative thoughts can be tracked. Maintaining frequent touch with the sufferer irrespective of location helps in faster recovery.
Helps in growing awareness
Unawareness often invites medical disasters. You can include ignorance and negligence as well. For example, if a chronic BP patient is not educated enough of the heart attack symptoms, he many overlook it and get into a life threatening situation.
Telemedicine assistance helps in raising awareness among the chronic patients by several degrees through periodic interactions with the patients. They update the patient database instantly if they see any unusual symptom and keep the patients aware suggesting suitable preventive and treatment methods.
Aids in self-care
Chronic sufferers naturally have to give some efforts in self care because it is just not possible to run to clinic for small aids. With telemedicine, you can check with the healthcare provider about your self-care procedures whether you are doing the right thing or not. You can also get the assistance regarding further improvement in self-care.
Suppose, if you feel that a specific dosage of medicine is not giving the desired result as it used to be, you can seek assistance through telemedicine for an increased dosage or change in medicine.
Saves time and money
This covers more than your travelling time and clinic visit cost. Chronic ailment management accounts for the major part of healthcare costs. Therefore, if you maintain a regular monitoring and follow-up system through telemedicine, naturally you save in emergency hospitalization and additional medication cost.
You may have to invest in procuring quality blood glucose monitor, BP monitor etc. Nowadays these have more or less become a part of household utility and do not drill a big hole in the pocket.
Easy to keep a tab on patient's prognosis
This is the most significant benefit that telemedicine provides. Keeping a tab on patient's prognosis is very important especially for the aged persons. They are the most vulnerable class and the prolonged suffering may have caused serious damage.
Take the case of a patient who has suffered a heart attack and is on the recovery path.  It is neither recommended for such a person to travel up and down for hours nor does he possess the energy to do so. With telemedicine, it is possible to keep a tab on his recovery process by providing timely consultations.
Enables peacefulness in mind for patients
It is very natural for a chronic patient to dwell in a feeling of insecurity especially those with little or no home support. Even his family members always remain concerned about his health status.
But if the patient knows that a real time consultation is accessible on request, it makes him feel relaxed that at least he would get the timely assistance if required. This assurance is a great mental boost that instills confidence in the patient to manage his ailment better.]]>