Travel Mistakes Not to Make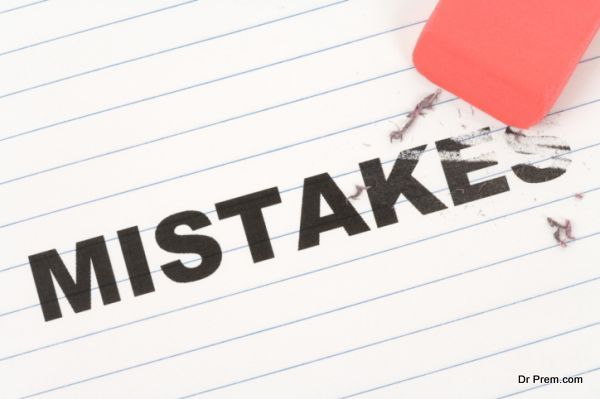 Not planning a trip well might turn out to be a disaster. These are the top mistakes not to make.
Not booking enough connection time between flights
Leaving a window of at least an hour and a half between connecting flights will significantly drop your chances of missing your flight or having your luggage lost. Having only 45 minutes to connect between flights might seem doable—not to mention the siren call of less lag time spent hanging out at a dismal food court—but it's often not enough, especially in large airports where the gates could be far apart.
Not applying for your passport early enough
As soon as you start planning for your trip, apply for a passport if you need one, or make sure the one you already have hasn't expired. Plus, in certain countries you need at least six months' worth of validity remaining to enter. Frequent travelers should make sure that they have enough pages in their passports.
Underestimating the location of your hotel from the city center
When you're visiting a city, going for a more expensive hotel that's in the middle of the action can be a better financial decision in the long run than staying out in the suburbs and spending money and time on transportation. Use time you save to explore—or just recharge in your hotel room. Plus, if it's a family vacation, toting kids on unknown trains or taxis with few breaks will increase the likelihood that you'll have a exasperating visit. Value is more important than what's the cheapest.
Trying to do too much in one trip
Allow a minimum of three days for visiting major cities like Rome, London, and Paris, and you'll end up with a better-off vacation that includes time for simple pleasures like people-watching or relaxing in sidewalk cafés. If you try to do too much, by the time you either load all the bags into the car, drive, and park, or you schlep all the bags onto a train, you don't have that much of a day left. The same goes for multiple activities. Make time for wandering around. In Rome, for example, planning to see the Vatican Museums, the Colosseum, and the Forum in the same day is too much. Really seeing the city via strolls and destiny can be priceless.
Not being honest about your interests, likes, and dislikes
Before you plan vacation activities that others insist you'll enjoy, sit down and think hard about what you want your trip to be, then follow your own itinerary. A lack of self-awareness can lead to, among other things, relying on recommendations from people with very different tastes.