Travel Around Udaipur – The City of Lakes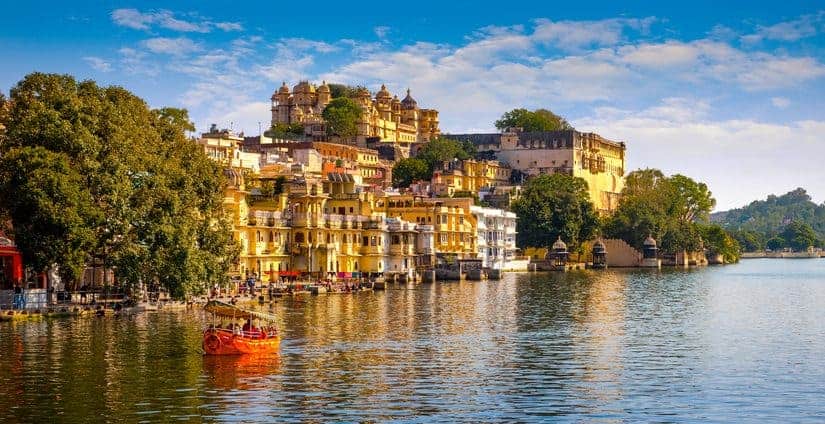 There are many interesting destinations for tourism and holiday in Indian state of Rajasthan. Jaipur (the state capital), Jaisalmer, Jodhpur, Udaipur, Bikaner, Pushkar, Ajmer, Kota, Mount Abu, etc are major cities and tourist destinations of the states. They all are fascinating and worth visit on Rajasthan tour. It seems difficult t choose a perfect one out of these destinations. But in my point of views, Udaipur would be a right destination for you if you are looking for uniqueness. It is a destination where you will have a brilliant opportunity to enjoy lots of activities such as cultural activities, some adventure activities and luxury stay at various heritage & palace hotels.
Also called as one of the most romantic cities in India, Udaipur is a beautiful city in Rajasthan and has many lakes which add special charm to this city. It is also called as the City of Lakes as there are some of the most picturesque lakes of Rajasthan in this city. Lake Pichola, Swaroop Sagar Lake, Udai Sagar Lake, and Fateh Sagar Lake are beautiful lakes in the city. You will love to enjoy boat cruise on picturesque lakes of Udaipur. The Lake Pichola is very popular among tourists for boat cruise. There is a magnificent palace namely Lake Palace in the middle of the lake located on the rocky island. The Lake Palace is the one of the most sought after attractions of Rajasthan tourism.
Udaipur has become one of the most sought after destinations on
Rajasthan Tour as there are many elegant palaces in this city. Some popular palaces are Lake Palace, Fateh Prakash Palace, Shiv Niwas Palace, Monsoon Palace, City Palace, Jagmandir Palace, etc. Other attractions in this beautiful city of Rajasthan include Jagdish Temple, Saheliyon-Ki-Bari, Neemach Mata Temple, Eklingji Temple, Bagore-ki-Haveli, Udaipur Solar Observatory, Gulab Bagh & Zoo, Bharatiya Lok Kala Mandal, Ahar Cenotaphs, etc. Travelers can also enjoy excursion to magnificent Kumbhalgarh Fort and enjoy birding at Kumbhalgarh Wildlife Sanctuary.
Udaipur is also known for offering royal and extremely luxury accommodation facilities to tourists as there are many heritage and palace hotels in this city such as Lake Palace. Today, Udaipur plays a major role in the boom of Rajasthan Tourism. It has been a key attraction of a well-designed Rajasthan Tourism Package. So explore Udaipur and enjoy best of tourism in royal Rajasthan.