Top Things Not to Miss Doing in Rio De Janerio, Brazil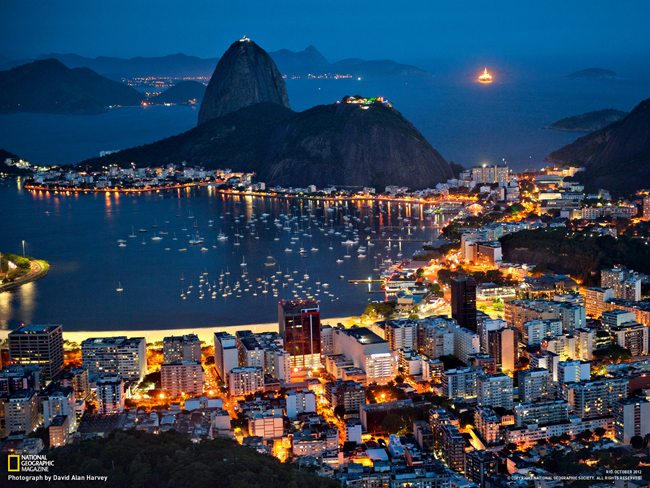 Sugar Loaf Mountain Half-Day Tour
Spend the morning at Sugar Loaf Mountain, one of Rio de Janeiro's most famous icons. You'll take a breathtaking ride in a cable car to the top of the Sugar Loaf Mountain.
Buzios Day Trip from Rio de Janeiro
Make a day trip from Rio de Janeiro to experience the cosmopolitan style, quaint charm and elegant architecture of Buzios. Walk through the town on a guided tour before there is free time to explore Buzios at your own leisure.
Rio de Janeiro Helicopter Tour
What could be better than a sightseeing tour of Rio de Janeiro from the air? From the vantage point of a helicopter, you'll have unforgettable views of this beautiful city nestled against the backdrop of Granite Mountains and the Atlantic Ocean.
Corcovado Mountain, Christ Redeemer and Sugar Loaf Mountain Day Tour
In the morning, you'll enjoy a panoramic city tour and have the opportunity to ride a cable car to the top of Sugar Loaf Mountain. After lunch, you'll travel through the Tijuca Rain Forest by cog train to the statue of Christ the Redeemer on top of Corcovado Mountain.
Rio de Janeiro Full Day Tropical Islands Tour and Sepetiba Bay Cruise
Cruise beautiful Sepetiba Bay on a day trip from Rio de Janeiro. You'll travel from Rio de Janeiro to Itacuruca, where you'll board a schooner to cruise the wildlife-filled waters of Sepetiba Bay.
On a tropical Brazilian island, you can explore and relax before your return to Rio via the city's residential neighborhoods and exciting night life hubs.
Favela Tour in Rio de Janeiro
Venture into a Rio de Janeiro favela (the Brazilian version of a shanty town) on this half-day educational tour.
See the day-to-day lifestyles of locals who live in Santa Marta, one of Rio's many dense favelas.
Petropolis Day Trip from Rio de Janeiro including Imperial Museum and Crystal Palace
Escape the crowds of Rio de Janiero at Petropolis, the beautiful mountain retreat of Brazil's only two emperors.
See the stunning glass Crystal Palace built by the French in 1879.
Rio de Janeiro Botanical Garden and Tijuca Rainforest Eco-Tour
On this four-hour tour in Rio de Janeiro, bask in beautiful Brazilian nature at the Rio de Janeiro Botanical Garden and the Tijuca Rainforest.
See a variety of exotic plants at the world-famous botanical garden, and ride in a jeep over to the Tijuca Rainforest.
Rio de Janeiro Small-Group Cooking Class
Take some time out of your Rio de Janeiro vacation and learn about the local Brazilian culinary scene.
Located in the heart of Copacabana, this small cooking studio offers visitors an insight into the cooking techniques, ingredients and flavors of Brazil.
Cook the meal yourself and see just how good you are at fulfilling some Brazilian recipes!
Sugar Loaf Mountain Canoe Tour in Rio de Janeiro
Experience Rio de Janeiro's stunning coastline – lined with mountains, rainforests, beaches and islands – on this 4-hour canoe tour in Guanabara Bay! . Good exercise and beautiful scenery – it's a fantastic way to spend a morning in Rio!