Jetting off for the summer? Here's where to go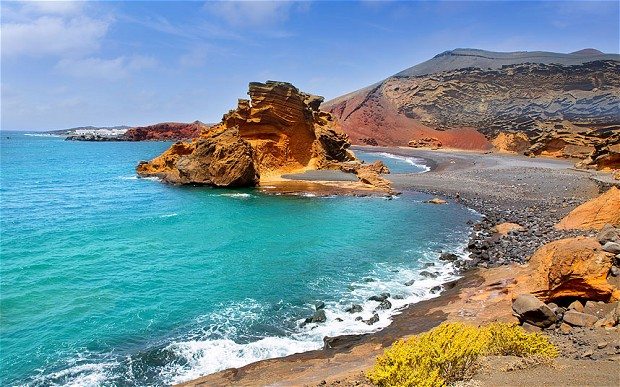 There's a grand sort of triumphalism about reaching a new destination. Ah, you think to yourself, I've finally made it. There you are, standing on a runway drenched in sunlight, with a wealth of possibility mapped out before you.
It is the dream for most people, surely – to pack up your belongings and, in the spur of the moment, find yourself in an entirely new and exotic place.
If you're in the UK, the finest airport to impulsively journey from is Gatwick. Aside from its luxury facilities, Gatwick meet and greet and fine dining, the airport is home to 45 different airlines all offering a seemingly endless list of travel options.
So, we've picked a few at random to give you a tantalising flavour of the exotic.
Amsterdam
A city of all-out fun that's infamous for its Red Light District and relaxed take on drug legislation, Amsterdam is about so much more than sleaze.
It's a city of fascinating architecture, stunning museums (the Van Gogh Museum is particularly impressive), historical importance (Anne Frank's house is a must-visit) and fine dining (visit the city during its restaurant week for the best food this side of Europe).
Lanzarote
A glistening Spanish island, Lanzarote is one of the best destinations to just lie back and take in the sun. Pretty much every part of the island is focused toward pleasing the tourist looking to relax.
If you want to get a bit tipsy in the sun, try out The Wine Museum of Lanzarote. Located at the old cellars of the El Grifo wineries, a quick visit to this ode to alcohol will give you an appreciation of the history of winemaking, and get you successfully sloshed in between sunbathing.
Pisa
The home of that physics-baffling leaning tower, Pisa is also the home to some of the most intricate and reverential catholic architecture outside of the Vatican City.
It's also, like most of Italy, the home to some of the best restaurants in the world. Offering up the freshest food, you could visit even the most no-frills restaurants and still find amazing eating.
To top your trip off, head along to the National Museum of San Matteo to admire the ceramics, busts and Renaissance paintings that define Italian tradition.
Venice
Lilting waterways, relaxing gondolas and a thriving contemporary art scene, Venice could go toe to toe with Paris as the most romantic city in the world.
For horror fans, those creaking alleys take on a whole new meaning – the surreal horror classic Don't Look Now was filmed there in the 70s, and you can take tours of those haunting locations!