Five British Halloween travel ideas: Ghost hunts and lanterns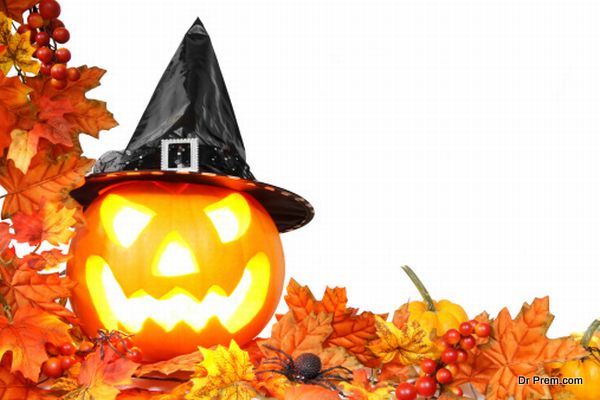 Are you ready for some spine tingling actions this Halloween? Visit some of these exotic locations for a taste of horror and excitement.
The Real Mary King's Close, Edinburgh
If you have an affinity for historical places, then you should visit the underground warren of streets which were inhabited from the 1600 to the 1900's.Legend says that the place was struck by plague in the 17th Century, and the community was blocked by cricks so that they could not contaminate the others. It was reopened in 2003 as a tourist attraction and from then on people have been seen paranormal and weird activities. Events take place within October 31 to November 9 here.
Overnight Ghost hunt, Oxford
Oxford castle was said to be home to numerous prisoners who were executed as well. It closed down in 1996 and is now termed to be one of the scariest places. Enjoy a ghost hunt from 8AM to 3PM. Accommodation would be in the rooms which have been converted from prison cells.
Halloween Dog Walk, London
How about a spooky dog event at the Halloween dog walk-on Sundays, dogs dressed in Halloween costumes? Hampstead health hosts dog shows where dogs dressed in spooky clothes walk for raising funds for charity. The show starts at 10.30am at The Spaniards Inn, one of London's most haunted pubs.
Scare fest, Alton Towers, Staffordshire
The world's first loop roller coaster is sure to get the hell out of you. Its three mazes consisting of the Carnival of screams, urban exploring in Terror of the Towers and the final one which is the lost medical centre of The Sanctuary are all a treat to enjoy by those who love adventure. However be careful not to carry pregnant ladies or heart patients with you during the ride!!
Halloween Lantern Carnival, Liverpool
The Halloween lantern carnival is held in Sefton Park on 1st November. The carnival is made with thousands of ghastly lanterns of different shapes and sizes, designs comprising of witches, skeletons, ogres, demons and ghostly characters. It is surely scary to watch all the lanterns .The parade commences at 6.30pm at the Obelisk Monument and then crosses the dark woods with a display of brilliant firework. If you would like to see this exclusive event, visit Liverpool in a few weeks because the carnival is due within the next few weeks.