Five apps to make most of business travel downtown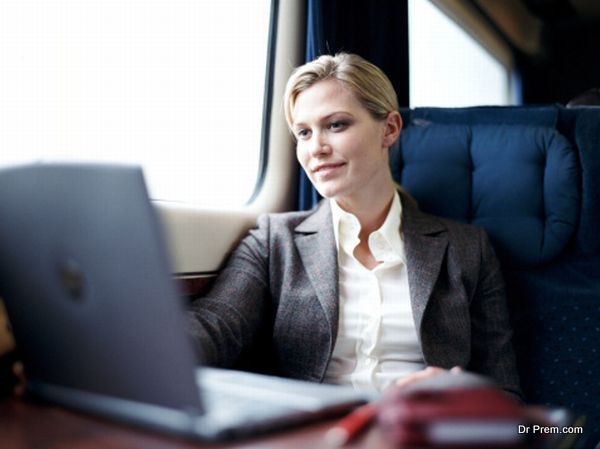 Business trips means getting an opportunity to visit some new, interesting and exotic places, and if you are lucky enough, you can even explore the place. Say you reached a day before or your meeting got over early- you are left with the rest of the day/ evening to explore the place!
However, business trips usually mean being alone, hence you might face difficulties while exploring as you would be all on your own. But, don't worry. In this tech savvy world, there are enough applications to keep you company and help you find things to do, especially when you just have a part of the day. The biggest plus is that these apps are absolutely free and we have had them tested before making sure they are worth recommending!
Spin lister
Spinlister is a bike sharing all which helps you to rent a cruiser, mountain bike or a professional road bike by the hour, day or week from locals in a community- all depending on what you need. Be adventurous and explore the city! Don't you think riding a bike ok the crisp, clean roads is more exhilarating than just sitting on the back seat of a cab?
Jam Base
Every place is associated with a different type of music. Moreover, there are some places specially known for their music and bars. JamBase is an app for the music lovers to find out the places where bands are playing and which one is playing. These app tenable users to search within a radius and also by date in case anyone wants to plan ahead. This app also traces your favorite artists to find out what toned they are playing in!
Findmecoffee
This app is a treasure for everyone who would simply like to sit in a café, sipping an espresso and watching the world pass by! And if you are tired of the big chains serving the same old thing, use this app and find out your hidden gem! This app provides you with all the information you want to know, which café serves food, the price range, the timings, whether they have wifi or not.. You can also rate and review the cafés and choose which cafe to visit by reading some of the genuine reviews.
Pocket
This app is absolutely perfect for bookworms! This app helps you to catch up on the much needed reading you missed. This lets you download materials from the internet and you can read them when you are offline! This is a very handy app for plane travel as it syncs all your devices. Don't wait! Download this enjoy and find heaven just one touch away!
Field trip
Field trip is your virtual your guide. As you go around the place exploring, this geolocation app pushes information to you it thinks you might be interested in! You can choose from 8 options of interest such as architecture, historic sites, food, etc depending on the time you have and set the frequency of notification to one of three levels: Explore, Feeling Lucky or Off.  A tab in the app also gives you a list of all the locations within walking distance.
Amazing, isn't it?