Cherryblossom Cottage – Devon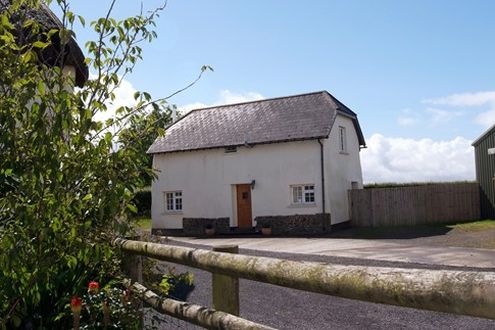 Cherryblossom Cottage is an amazing cottage located on the countryside, North Devon, UK. The location of the cottage is based on the homes and cottages in village. The wooden work and rolling fields are quite able to give you the glimpses of a beautiful small village. This beautiful cottage is an idle location for those who love a peace and a village environment.
People can explore the gardens, fields, and 32 acres forest area. They can enjoy nature walk and can explore the natural beauty of the location. The cottage is safe for kids and pets as well as it is totally enclosed. It is a beautiful location where you can experience the peace of mind and can enjoy your vacations peacefully.
Visitors can enjoy camping in gardens and lawns near the cottage and can enjoy candle light dinner under the stars. Apart from this, the staff of the cottage offers various facilities to their guests and tries their level best to make the visit of their guests unforgettable. Chefs of the cottage are able to serve best local food and international food as well to their guests. They can helps you to arrange tickets and cabs for you.
Image Source : ClassicCoUk