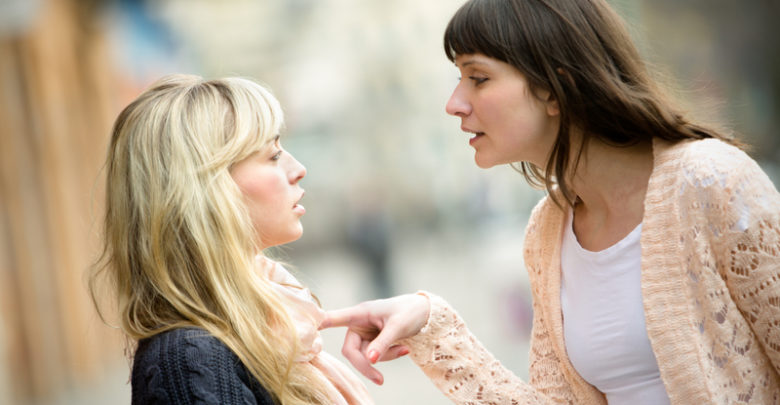 Rude people in general are not much concerned about 'where' and 'to whom' in public. They expose their rudeness without any inhibition and thus it is better to remain careful and carefree at the same time from such personalities. It must be noted that to keep your self respect intact, you must be cautious while dealing with people who have rude nature.
Remain graceful while facing rude people
Always try to keep necessary distance from rude people in public places. Never give them a chance to act rudely. For this you need to train yourself with adequate verbal skills and without adding any personal interrogation to it. In many cases rude people usually do not realize their rudeness. For such instances, just try to avoid the topics that can give them scope to express rudeness. Avoid getting into any argument with such people or else they can create unwanted scene in public. Give a polite nod and try to escape from further discussion on the same. You must consider that you do not want to face any irrational attention in public and so it is always better to remain on the safer side. With a composed and calm nature you can very tactfully make the rude person realise his rudeness.
Maintain your dignity
It is through your self realization of your dignity that you can remain dignified. Under a simple norm, none will respect you unless you respect yourself. This is an instance that must be managed and maintained well while dealing with rude people in public places. Try to impose your dignified personality over rude people, so that they cannot cross their irrational limitations of conversations. Be very specific about your values and beliefs and maintain the same in your personality and conversation. This however should not prevent you from confronting in case the rude person is getting into your periphery. Give a very clear sign of annoyance without getting into any argument and leave the place as soon as possible.
Take commoner's attitude
Days with mistakes are common to every commoner. Everybody face days when there is least room for performance. This can get well exemplified in case of facing rude people that too in public places. The sort of commoner attitude adds compassionate instinct to us and we can very easily consider rude people as people beyond offered irrational behaviour. The idea is to make yourself think that facing rude people got destined to you and thus you face such circumstance. By this, even if you get some unwanted situation, you can leave the judgement on those who perceived the same. Just think that you never acted rude and that will offer you space for dignity among the public. It is up to you to act human and normal.
Carry your smile and carefree gesture
While dealing with rude people in public, never forget to carry your smile and the carefree gesture along with you. If you know the person and his nature well; then just try to end up the meeting with a big 'Hello' and a smiley 'Bye'. In case you face the rude person without expectation of any such situation, then listen more to him and stop suggesting. Add a graceful smile to his declarations and smoothly slip out of the meet. It is more necessary to show public that you have nothing to do with the rude behaviour of the person and that you are just a passerby. It is here that ignorance turns up to be the best policy.
Talk something important
In case of a rude person who usually do not want to pay any attention to what you are saying try to talk about things that are important to human kind. Something like, the earthquake or epidemic that is supposed to come in your city. You must talk about things that will affect the rude person directly. You can also talk about the field of interest of the rude person like new classes introduced for the field of respective interest. After the person start offering attention just try to skip the situation in such a way that he/she will try to contact you more to collect information. This is very entertaining in public places. Just get authentic about the information that you give, or else you might face trouble.
Recall the moment when you must have acted rude
To recall an instance when you acted rude, will support you in dealing with rude people and their behaviour in public. By considering that even you were not away from such behaviour, you can very easily tackle with a rude person. However, in this approach you are not supposed to justify your behavior. You need to accept the fact that even you were rude. There must be enough honesty in accepting your personal conduct and that will support you in facing the rude person aptly in public. You will be able to avoid the instance and will also be very prompt about your point. Avoidance of argument will turn smoother in such cases.
'Forget it' attitude
Even after remaining very conscious with rude people there can be some instances when you can face embarrassing situation in public. Even though you avoid such people, they can come over you and can make you feel bad. For these types of instances always carry a 'forget it' attitude with you and never keep on thinking about it. Try to forget the instance instantaneously and promise never to entertain such instance in future. Since, you actually cannot change the rude person; just concentrate more on modifying things in your that offered the rude person to act rudely over you. Remember more you will think about the rude person and his/her behaviour the more you will be troubling yourself. The attitude of 'forget and forgive' must be implemented for attaining good mental state. It is thus better to get rid of the instance and divert your mind to things that can offer you with enough happiness.