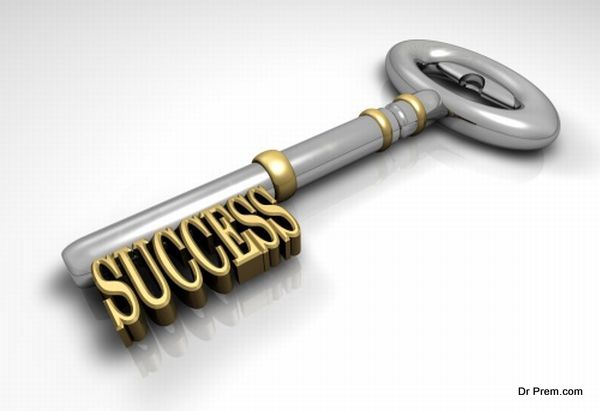 Why not try Henry Ford's Success Formula
These days the youth is making quite a wave. From Miley Cyrus to Aliah Bhatt to Darshil Safari, everyone out there is doing it differently and doing it fearlessly. They are relentlessly making a mark of their own. In fact, the all rich and famous Mark Zukerberg, started at the tender age of 17 and is raking in dollars today. They are doing great but what exactly it is that has made them this successful. Of course, there is some key to their success. As Henry Ford rightly puts it, "If there is any one secret to success, it lies in the ability to get the other person's point of view and see things from that person's angle as well as from your own".
Henry Ford, a highly successful businessman, couldn't definitely be saying anything wrong. His words sure come out of experience. Hence, if you are one of the leaders or business owners, you might want to apply these to your life and see where things go. You haven't got anything to lose with these things for sure. Hence, go ahead and apply it not just to your team or your business but also apply it to your life and watch yourself go places. You are definitely going to grow finitely with this tactic. Moreover, you yet don't know the formula for success but this man has achieved success and hence, definitely must know it.
Listen to Those around You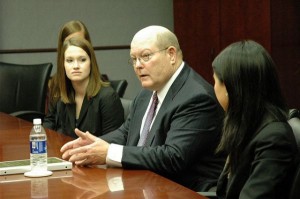 Some people go through most of their lives, without any success. They just live like average human beings. They have a fixed routine, a fixed salary and a conventional family. It isn't like these people are wrong but it always pays to try to be successful. A large number of people will have a large number of comments about everything that you are doing. Listen to these comments and see if they are correct. Look at things from their point of view first and then, later look at things from your point of view. See if you can reach a truce.
You have to start making sense and putting things together at some point in time or the other. Hence, why not start now? Give thy ear to another; understand what the person really and actually wants. Put it into practice if it is possible for you. Look at things from all angles and see what suits you the best. For, no one speaks without making sense. Hence, listen to them carefully and then, put their words into practice and see if that is at all possible. It may be possible that on listening to others, you will be able to call out your own bluffs and act accordingly.
Some Good and Some Bad Ideas
Some of the comments might seem harsh at the moment but sooner or later, you will realise that those comments weren't baseless. Hence, act now so that you don't have to repent later. Of course, not everything makes sense. Some of the comments will indeed turn out to be senseless. Recognise it and brush those off. Pay attention to the comments that make some sense. You obviously don't have to follow each and every advice. Some of the advices are dead giveaways of stupidity. You have no choice but to ignore those and move on to those that make some sense.
Obviously, you will know from the context of what the person is saying whether or not it deserves any attention. You can then accordingly decide what you want to do about it. Sometimes, you might want to give it a shot, sometimes, you might want to brush it aside and sometimes, you might want to call a truce and reach a middle ground. It all differs from person to person and situation to situation. Hence, think before you act upon anything at all. You don't want to get into a mess later on, do you? Hence, if you don't like someone's idea as accommodating as you are when accepting good ideas, be firm while rejecting bad and baseless ideas.
Communication is the Key to Success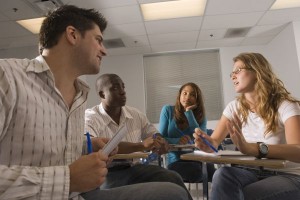 If you have too many people giving you ideas, write down all of them and then read through each and every one of them. See which of the ideas do you find absolutely boring and baseless and which of them are strong and implementable ideas. Also, while reading through everyone else's ideas, you need to be unbiased. So, for that moment, keep all your ideas aside and only concentrate on everyone else's ideas. Do not put your idea in the forefront. In fact, shove it aside for a while. For, someone may have a better idea than your own. Listening is an important factor towards communication and communication is a necessity for success.