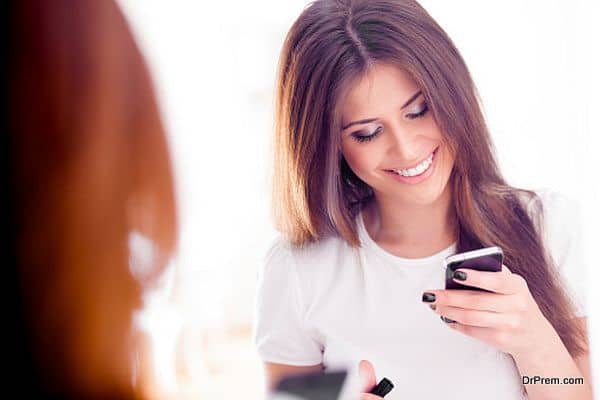 A theme in iphone/ipad changes not only the background but also icons. Using Cydia and Winterboard you can install various themes for your iPhone. Winterboard allows the user to download multiple themes packages from outside App Store. With a jailbroken iPhone, you can customize the look of your device. You can simply drags themes according to your need. The most popular way is to download Winterboard app from the Cydia store. It is an open source application containing various built-in effects for iPhones. If you have a jailbroken iPhone, here's how you can get Winterboard.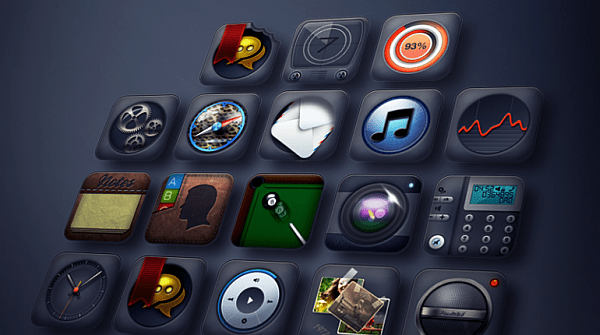 Steps to change themes on your iPhone:
Open the Cydia app on your jailbroken iPhone:
Select the app and then search for "winterboard" in the searchbox.
Restart your iphone:
Unless you restart your phone winterboard will not install correctly.
Start Winterboard
Browse installed theme:
Various themes are listed priority wise and you can apply many themes.
You can also change the theme of a icon and launcher bar. In the priority list the top theme will be the main theme on the phone and rest of the themes will be listed below that and were not influenced by the top main theme.
Return to the main Winterboard menu:
Go to the respring button, which will reset your iPhone's springboard with the new theme. Swipe the slide lock on your screen to see the changed theme.
You can download more themes from the Cydia without using Winterboard.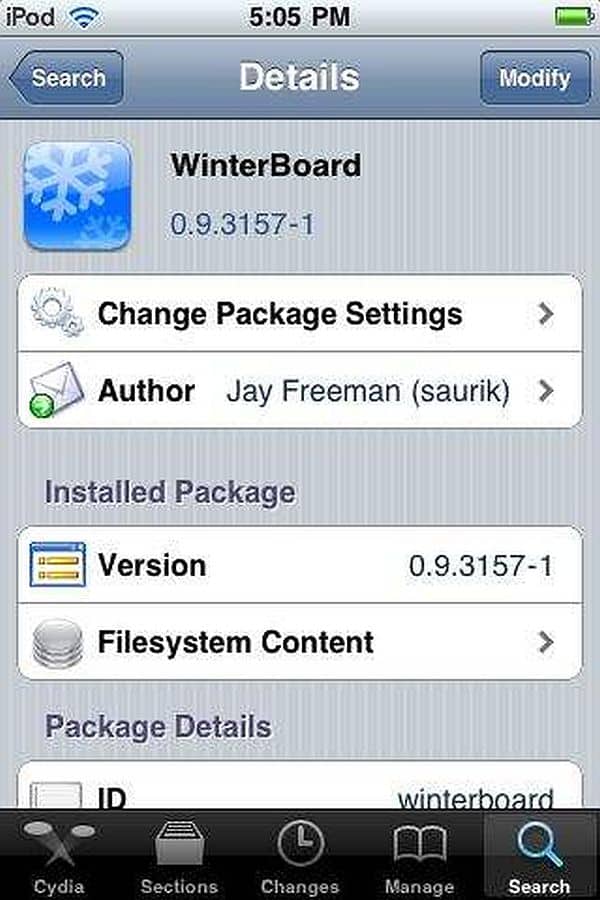 Following are the steps to download more themes:
Open cydia:
Go to the selections menu and find the theme listings. Cydia not only used for Winterboard but also several other themes can be downloaded from different websites
Browse the themes: Every theme have the snapshots so that you can choose the best for your phone. When you will get the best for you, you can install it and it will be on your phone ready for the use.
Open Winterboard:
Now open the newly downloaded themes and move them around in the list. Select the themes you like and change the graphic view of your iPhone.
If you want to remove your Winterboard theme, you can simply tap the theme in the list. After deleting, exit winterboard to apply your settings and wait for home screen to restart.
Summary:
On a jailbroken iPhone, you can make several modifications to the appearance and theme of your device using the Winterboard app. You can download and install various themes and can choose the best graphic for your iPhone/iPad.