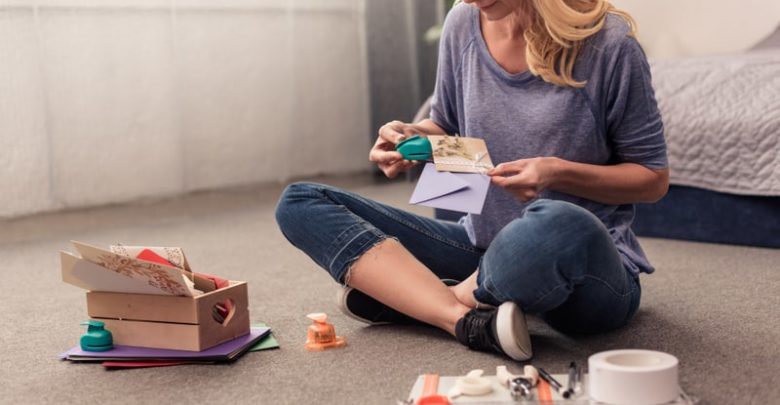 Who said love was easy? No, it isn't and it requires work. Especially so, when you have to make a gift for your loved one… you fancy the idea, don't you? Well, it isn't all that difficult, if you have enough ideas up your sleeve, if you don't; here are some that will help you out.
Paper Bag with Goodies
It is very easy to make a paper bag. Make sure you are using fevicol to stick it tight. For, you don't want the paper bag to tear down and ruin your surprise. Add all the wonderful things such as a greeting card, chocolates, pictures etc. inside the paper bag. You can also add a gift if you like. Decorate the paper bag with hearts, flowers, cartoons or whatever it is that you like. Use colourful ropes or ribbons in order to make the handle.
Food Basket
If you are good at weaving baskets then, weave a basket for him or her. If you are a good cook, add food items into the basket. If you aren't a good cook, buy chocolates and other things from the market and add them on to the basket. Decorate the basket with ribbons, trinkets and other such items. Add a greeting card into the basket. It will add to the charm.
Greeting Card
Nothing says "I Love you" louder than a handmade greeting card. Hence, get pencils and papers and get the greeting cards made. Use sketch pens, water colours and other arty materials to make your card look really cool. If you are good at drawing then, draw something really wonderful on the card and your partner is going to love it and adore it.
Scrap Book
Make a scrap book with the best memories of the 2 of you, right from the beginning. From the first date to the very end, make a beautiful work of pictures. Not only are you 2 going to feel nostalgic about it, but you 2 are going to be able to rekindle the long lost flame of romance. Thus, go ahead, start cutting the pictures and make a lovely scrap book.
Portrait
If you are great at drawing then, make a portrait or a sketch of your partner and get it framed. You can get it hanged somewhere in your house. Maybe, write a lovely message for them at the end of the portrait.