Popular
Sex is a complete therapy in itself when done in the right sense.
A Quote by Dr Prem Jagyasi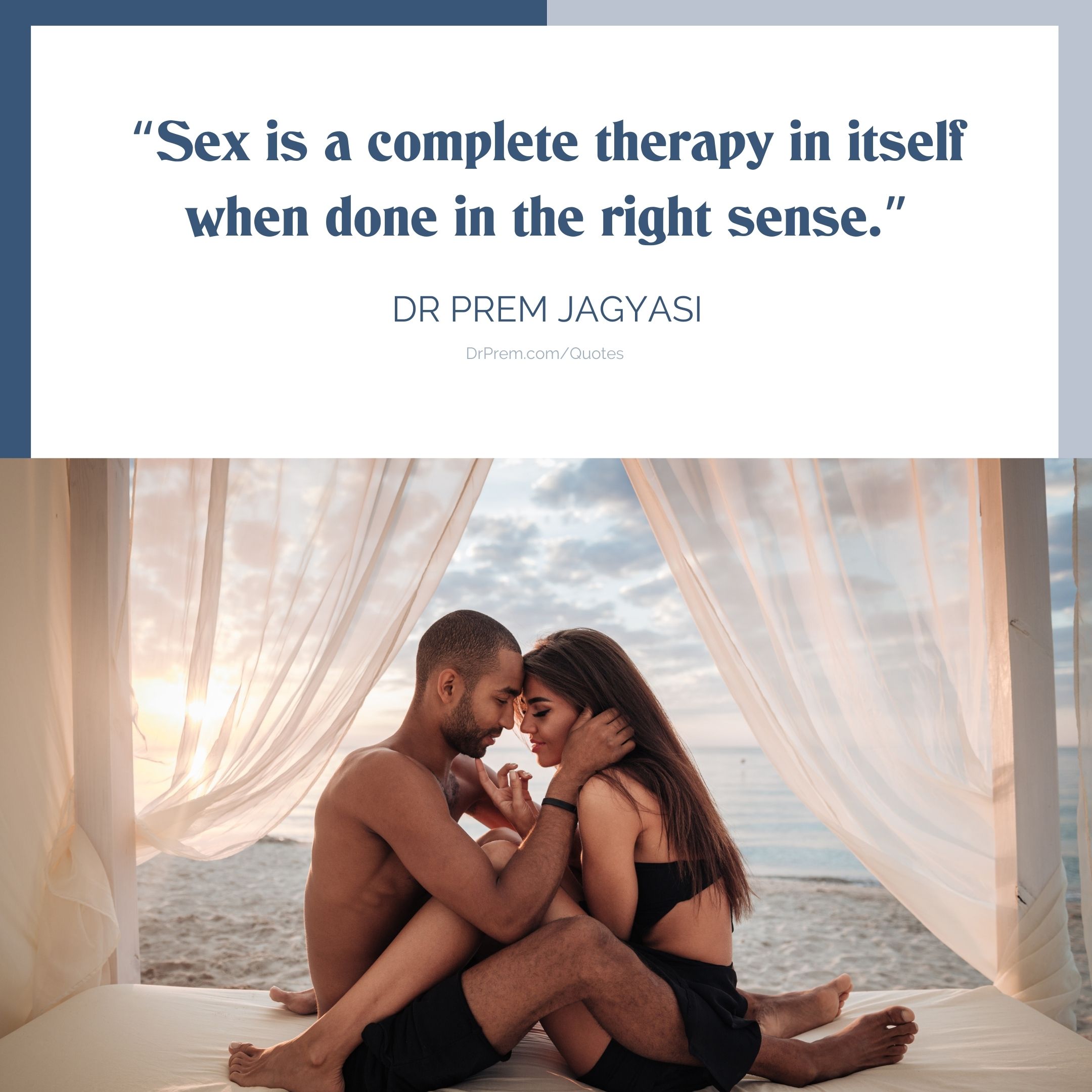 Sex therapy helps to address emotional, physical and mental issues
We all know the importance of having a good sex life. It not only helps to reduce your stress levels, but also is a perfect way to stay healthy. Sex therapy is a therapy that has shown positive and effective results. This therapy is often recommended for people who face various kinds of emotional and mental concerns that affects a person's intimacy, desire or drive for sex. It is also a therapy that is recommended for people suffering with painful intercourse, face difficulty to achieve orgasm, couples who have not been intimate with each other after having children and so on.
Quotes; "Sex is a complete therapy in itself when done in the right sense." – Quote by Dr Prem Jagyasi