Life Quotes
Our progress, the realization of our dreams, and the quality of our life depend directly on the level of our commitment to the process.
A Quote by Dr Prem Jagyasi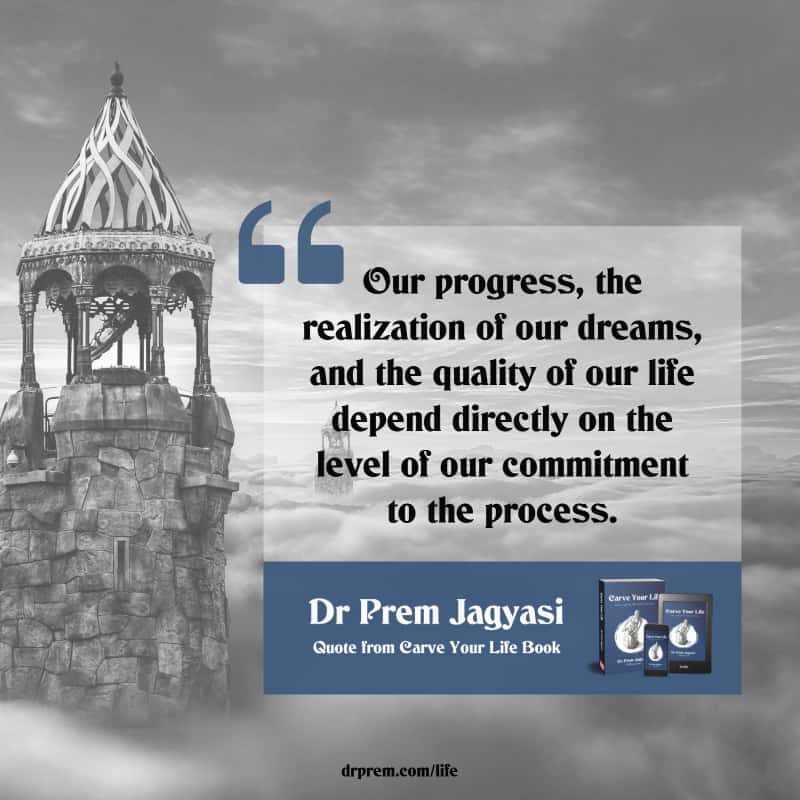 Your commitment to your life percolates your entire being. It gives weight to every single action that you carry out. If you are not committed every single action would look like you are doing it because the opportunity landed randomly in your lap. However, on the other hand, when you are committed to the process, you think the action to be a part of a long chain of events. We see the purpose in front of us, and the goals within our way. With every success that we achieve we feel like we are moving closer to what we want to be as a person.
Quotes; "Our progress, the realization of our dreams, and the quality of our life depend directly on the level of our commitment to the process." – Quote by Dr Prem Jagyasi