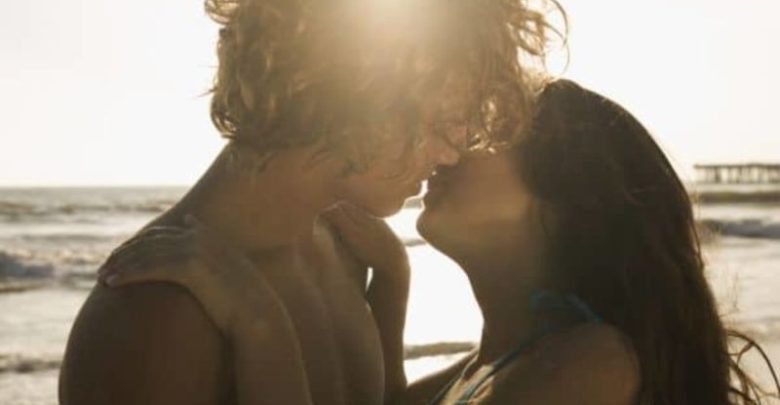 You meet someone from the opposite sex but you do not feel anything special about him or her, but one fine day you meet someone else and you suddenly feel that she or he is the one you ever wanted in your life. It sounds weird but it's true, as you do not click to everyone but only a few and only one of them you finally decide to spend your entire life with.
But what is it that makes one feel so, is it some magic or a dream that lets us know with whom we should click or not. Well, it is no magic and neither is it any dream, rather a combination of gut feeling and mental analysis that tells your heart regarding your soul mate.
Top signs that tell you he/she is the ONE
Here are some telltale signs that help one know that he or she is the one they had been looking for:
1. Transparency
Transparency is one big value you must look for in someone you are hoping to be your soul mate for life. Being transparent means being honest just about everything. Suppose you meet a man who boasts about his family and career so hard and soon you get to know that all that he told was a sheer lie. On the other hand, you meet a man who from day one is honest about himself, his life and career, as in, he does not fake anything in order to impress you and forms true and honest opinions about you as well. Such a man or a woman can be your potential soul mate.
True lovers are faithful to their partners and to the promises they make to each other. They stand for and by each other at all times. They assist each other socially and financially. Infatuation is the exact opposite. It is temporary and no much feeling for the other partner hence several disappointments and let-downs.
They are not the ones who commit to meet you at the theatre but later ditch you well on time. This is a small instance though but commitment is a commitment, be it a small instance like this or a major instance like committing to marry you and later on ditching you in the future. You can judge a person's commitment even in the smallest of actions he does.
3. Dedication
Their dedication towards you is so strong that you never feel alone, insecure, or sad. They find it to be their responsibility to keep you happy all the time, and for that, they never mind walking that extra mile for you. They make you feel as if you are the only one they are happy with and can easily spend their entire life with. If you come across such a person in life, you need not think twice but to get hooked up to them for life.
With true love, the bond is as strong as a mother and baby relationship. Over the years, this relationship does not deteriorate but keeps getting better. Whether in riches or poverty their bond remains constant. Infatuation does not stand the test of time and is not constant at all times because it is "faked love."
Intimacy is crucial for a healthy relationship. It is not advisable for teens to be intimate at this stage but more than three-quarters of relationships get intimate, recent research reveals. Intimacy emerges and brings them closer. It is good to note that with true love, the partners are faithful to each other, while with infatuation one is severally unfaithful and does not give a damn.
6. Time
Love develops with time whereas infatuation is instant! Taking time ensures you know well the person you are dating and allows for the slow growth of love, which is healthy. Real love lasts long but infatuation is short-lived. Infatuation normally breaks up after intimacy, disappointments, or the shortcomings of a relationship.
7. Security
Love produces security while infatuation produces insecurity. True love trusts and is honest whereas infatuation is jealous and very insecure. One is never sure of their partner and this leads to a lack of self-worth and possessiveness. With love, this is not the case.
Infatuation has a disorganizing and destructive effect. It makes one feel less efficient, inaccurate and unable to fulfill their dreams and desires. On the other side, love motivates good behavior and a sense of self-worth.
A person with infatuation always sees the faults in you and uses them to hit back on you whereas love sees and corrects the faults in you so as to make you a better and reliable person.
Pampering tales—judging your partner by how he/she treats you
1. Watch your Better Half
Will he or she get however cool you are and why? You are talking with a guy from French category and your young man walks by. Will he fully lose his cool or keep walking as a result of he is aware of you'd ne'er cheat on him? It's OK to get a little jealous generally — jealousy is a natural feeling. However, the way a person reacts once feeling jealous is what matters.
There is no means you will have a healthy relationship if you do not trust every alternative.
2. Is He or She Honest with You?
This one goes hand-in-hand with trust because it's tough to trust someone when one amongst you isn't being honest. Have you ever caught your girlfriend in a major lie?
Like she told you that she had to work on Friday night but it turned out she was at the movies with her friends? The next time she says she has to work, you may have a heap additional bother basic cognitive process her and the trust will be on shaky ground.
3. Are you Wearing Rose Tinted Glasses?
In a healthy relationship, your significant other is there with a shoulder to cry on when you find out your parents are getting divorced and to celebrate with you when you get the lead in a play. You want to have give-and-take in your relationship, too. Does one act selecting that new flick to see? As some, does one hang around together with your partner's friends as typically as you hang around with yours? It is not such as you ought to keep a running count and ensure things are precisely even, of course. However you may understand if it is not a pretty truthful balance. Things get bad really fast when a relationship turns into a power struggle, with one person fighting to get his or her way all the time.
4. Check for mutual respect
One check that can help you decide whether he or she is worthy of being your soul mate is to consider whether they respect you as you respect them. In other words, check for mutual respect. A relationship cannot survive long if only one partner respects, mutual respect must prevail in a relationship.
5. Makes you feel on cloud nine every time
A man or a woman, whom you are eyeing to be your future soul mate cares for you, does everything he could to make you feel special, and never hesitates putting in extra efforts to make you feel on cloud nine the chances are high that he or she can become your perfect soul mate.
If your newfound love loves you without expecting much in return, or lets you enjoy doing everything you like and the way you like is certainly someone who can be a great soul mate of you for a lifetime.
How to Make your Love Blossom into True Love
The one place where you would never feel so is when you are in true love. It is the best feeling in the world. There is no feeling that can replace the way you feel when you care for someone with your whole heart and get the same in return. This is the only reason why each of us long to feel loved, to know that there is someone out there who cares for you, through each breath and through each step.
1. Value the little things in life
With the different commitments and demands we have in life, we often forget the amount of care and thought we need to give back to the person. Simple, and nearly unobtrusive things like compliments go a long way. Tell your SO how happy they make you, and do not forget to make them feel special and loved. Simple things matter in life, way more than we like to give them credit for.
It is absolutely normal to get carried away with the things we have to do in life and to forget about the real commitments we have made, and the promises we have made to those who love us. It is almost a sense of being taken for granted. We forget that they too have done so much for us and that we ought to give the same back to them too.
2. Make an effort to improve things
Sure, a lot of us just went – yes, I do my bit in all my duties, he/she knows that I care for them. It is easy to think that they do, but making that effort and putting your 100% goes a long way. You may never realize it, but there is so much more happiness in a person the moment they hear you say that you care for them. They feel loved and honestly, you want to hear the same back too.
It is all about that extra step to make your partner feel loved. Buy your partner a bunch of flowers, take her out on a surprise date, or cook him a nice meal. It is the small things that go a long way in making your partner feel special.
You might think that it costs a lot to make them feel special all the time. Well, it does not. All it takes is a little time. You just need to tell yourself that 'she means so much to me and I would want to see her happy always'. Such a simple line would make the biggest difference in your life. You would be able to understand her true value and know that you have so much more to offer her than what you do today.
3. Never take your SO for granted
Think about it, how many of us would choose to work the extra hour instead (with extra pay of course) of heading home and spending quality time with your loved one? Almost all of us! We are all trapped behind a screen of money and physical gain that we forget the things that really matter – our loved ones and our family.
It is just a simple step to take in all honesty. Ask yourself to do one special thing a day for your loved one. That is all it takes. You would see the difference in no time. It is frankly the foundation for a strong and meaningful relationship with your partner.
Final Words
Once it happens, you are sometimes therefore psyched that you simply do not even mind after your brother finishes all the frozen dessert. It's totally traditional to appear at the planet through optimistic glasses within the early stages of a relationship. Except for some individuals, those optimistic glasses turn out to be blinders that keep them from seeing that a relationship is not as healthy because it ought to be.
Looking into someone's eyes, you can never find whether they can be your soul mate or not but knowing some telltale signs can certainly help you do so. From this moment, take a vow to stop taking things for granted. Realize how much more you can offer your loved ones and take the pledge to do that little more! It is that simple.