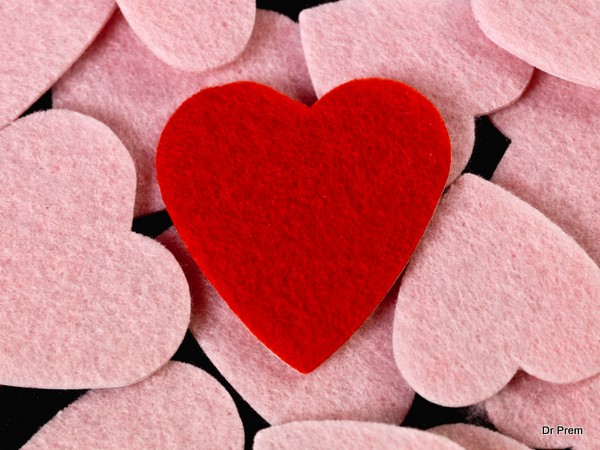 The first and foremost principle of married bliss to 'Choose your love, then love your choice'. This one line reflects all it takes to be happy in life with your partner!  Your magic wand towards eternal happiness!  So what does this saying mean exactly? It means that you need to choose your lover and partner carefully and once you marry that person, always look for the positives in him / her and love the choice that you made. In simpler words, it means choose who you fall in love with and then keep loving your choice and all the good things about him / her.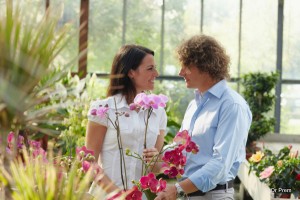 Choosing Your Love:
The first principle to eternal married bliss is choosing wisely who you fall in love with. Now, it is true that falling in love isn't really in someone's hands. It just happens. The butterflies in your stomach, the sleepless nights, the desire to go on talking to that person for hours or forever if possible, the desire to be in his / her arms when you're low, all this just happens for a person, usually inexplicably and without you being aware of it till the moment it just bursts into your face and spreads to your entire being. But, having said that, it is also true that there's a fine line of difference between crush, infatuations and true love. Moreover, there's a huge difference between being 'in love with someone' and taking the decision to marry.
When it comes to marriage, one must keep in mind that the decision just cannot be made only on the basis of the butterfly feeling and its intensity in you and neither on the way he makes you feel when you're out on a date in a romantic restaurant. Remember, marriage is a lifelong bonding, a bonding stretching for years, far and beyond the time when all this fluttery romance and butterfly feelings would last, a bonding on the basis of which a future generation would come into the world, and hence, the person per se, his inner psyche, his genuineness, personality, moral values and strength of character are things that would matter. You need to fall in love with someone not on the basis of how charming he is in a restaurant but how he would be 20 years from now. How he would deal with life if suddenly you fall sick, or if your house is struck with natural calamity, if suddenly tragedy strikes and you lose all that you have. Ask yourself. Does he have what it takes to stand by you and love you for who you are eternally? Forever, come what may? That is what means by choosing who you fall in love with. It is also a fact that you cannot know or understand a person completely till the time you are actually living with him / her for years. However, the three basic aspects to consider in choosing you love include:
Moral Values:
Always be wise enough to choose a morally upright person as your lover. By this it doesn't mean marry a priest but keep in mind that many things that seem very smart and cool now would not seem like that if It is used against you. Lets say, your guy being clever and street smart has intelligently tricked one of his colleagues into getting something made his way, or a little dishonesty here and there, a little intelligent and clever politics to bend a benefit from someone else to him, all might seem  pretty cool to you now. But remember, that one day he would definitely be dishonest to you too, tricking you whenever convenient. Always fall in love with someone who has very strong moral values. Whose sense of ethics is strong and impacts his behaviors, actions and decisions to some extent. Even if it seems that he might be missing out a lot in life now, but eventually he's the one who can give real happiness to his partner.
Strength of Character:
The 2nd important aspect to look for in your chosen one is a strong character. His beliefs, attitudes, personality, etc should neither be very rigid or very flexible and gullible. Remember, that his strong personality might not match many beliefs of your's and that's not necessary too. What is important to know that the person who you are deciding to live forever with, should have that strength of character to stand by what he believes in and what he strives for in life.
Right for You:
Lastly, go for the one who's right for you. Everyone has a different set of positives and negatives and there's no way that you'd fall in love with someone perfect simply because that person doesn't exist in the world anywhere. So fall in love with someone who's right for you. Who's positives you are proud of and who's negatives you can live with so that the compatibility factor, the one most important thing in married life, works even after the first phase of romance is over.
Loving your choice:
Once you have chosen your love wisely, the next and most crucial aspect is to keep loving your choice. Easily said than done and perhaps the sole reason why marriages don't work out later is that people don't continue loving the choices they made. Once married, people tend to always look for flaws, negatives, the not-meeting-expectation points in the other person as well as the relationship.  By definition, marriage means living with another person who is not you and hence very different from you. Hence, difference in opinions, likings and preferences and even expectations are natural. The one and only way towards a happily married life is by consciously and continuously making the effort to look for the positives in your partner and loving him / her for that. Everyday wake up deciding to be happy and deciding to look for something good in your partner and love him for that.  Think about partners who can be worse, identify newer good qualities and positives that your partner has and love the choice you made. If your attitude is that, then nothing and no one can ever stop you from eternal married bliss.