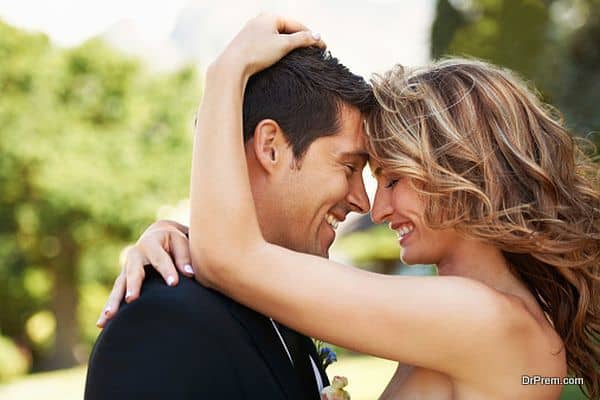 Marriage is bliss is an often heard quote. However, it is far from the truth. Truth bespoke, marriage requires a lot of work from both parties involved in order to survive. Otherwise, after a while, it feels like 2 individuals living under 1 roof for the heck of it which isn't the purpose of marriage. Hence, in order to keep a marriage going, it is necessary to put in effort. Here are some ways through which you can retain the love and have an everlasting marriage that everyone else will be envious of –
Role Playing
This is often done by a lot of couples in bed. Why not do it in real life as well. It is necessary to bring in excitement to your mundane and boring married life. Thus, act like characters from your favourite TV series or act like your favourite Hollywood stars and see if it makes a difference in your life. You are going to have a hell of a time and are going to laugh at each other's goof ups for a while. Not only will it refresh you but it will also save you from the mundane and boring atrocities of marriage.
Keep Dating
Just because you are married, it doesn't mean that you guys have to stop going on dates. Carry on with your dates as usual and you shall have a good time. Take each other out to nice places; make an effort to dress up for each other. Try to give each other a good time as you used to before you got hitched and you will find that marriage truly seems bliss. Yes, the idea of dating while you are married might seem oblivious at the beginning but soon it will grow on you.
Holidays, Holidays, Holidays!
Holidays are a great way to unwind. You are going to have a hell of a time unwinding on holidays. Plus, the newness of a place will also bring freshness into your relationship. Believe it or not, but at a new place, a couple begins to see each other in a new light which is actually illuminating for the relationship. Hence, explore some holiday spots and go out. Take a break from regular routine and you will have a hell of a time.
There are many ways of keeping a marriage full of love but it is only possible if you really and truly love each other irrespective of anything.