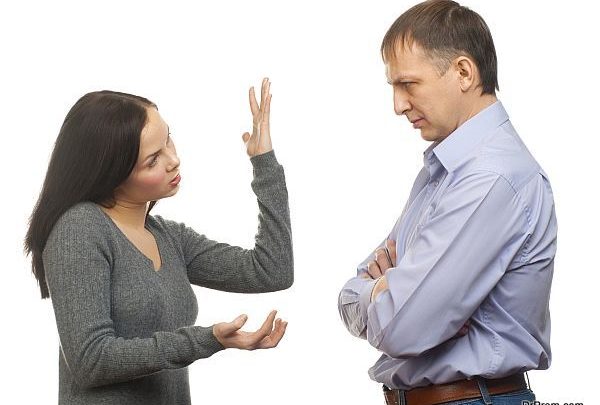 Having a good family and friends is a blessing. You can count upon this relationship anytime. Their loved ones play a pivotal role in anybody's life. However, some circumstances in life force you to take a back-step, especially rejection from your family and friends.
Rejection may come from various sources and few of those sources can be somehow absurd for some but extremely serious for others. Incidentally, rejection from family and friends comes with loneliness and insecurity. But, you need to stay focused on the right path which would help you bounce back and feel better. Here are some ways to deal with rejection from family.
Tips to Deal With Rejection from Family and Friends
1. Don't make it public
Do not go and tell others about your bitter experience as it will further do the damage. Getting to know things from a third party would minimize the chances of resolving the issue as the mediators keep twisting the facts unknowingly and it makes a blunder.
2. Clear the air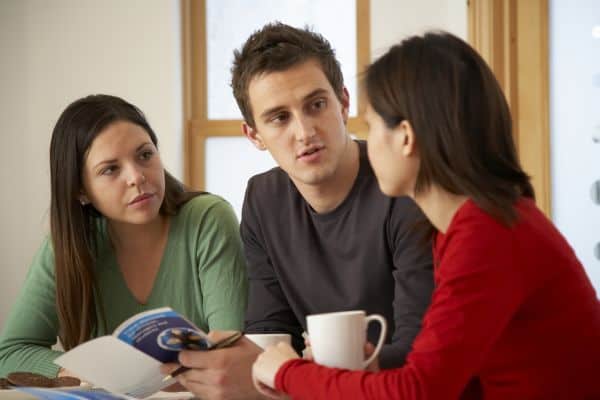 It's better you have a conversation with the friend who has let you down or at least his actions made you think that way. At the time of a discussion, do not try to be dominative and let the conversation go mutual. Even if you decide not to continue being friends with that person, at least give a chance to put their part of the story. It is always good to end the friendship on a positive note.
3. Do not assume
Do not jump to the conclusion at once without considering all the facts. Mostly, the real issue takes a back seat and people end up auguring irrational stuff.  Empathies with your friends to understand their point of view, it really helps.
4. Look at the bigger picture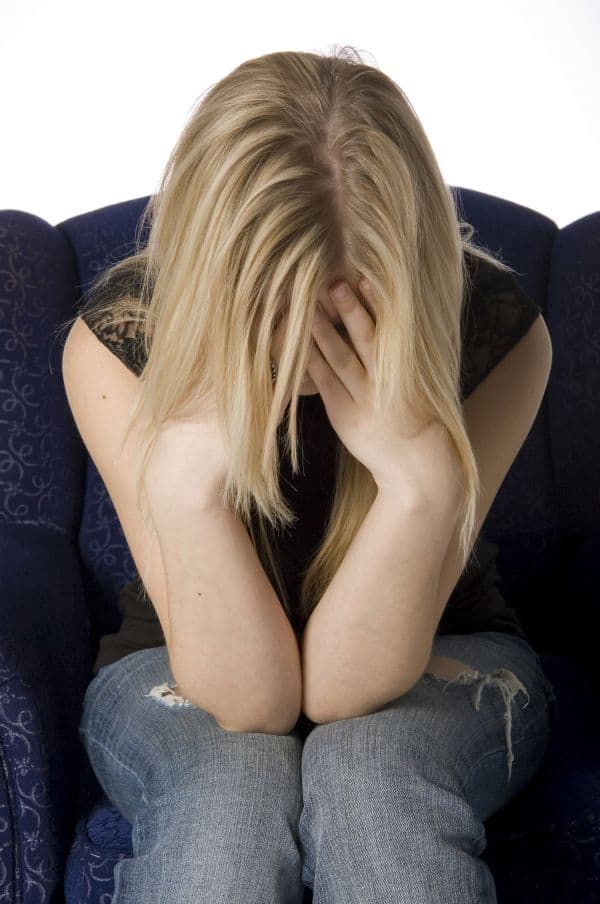 When friends betray us or do not stand by us we feel abandoned and feel alone. The feelings is natural but we can't deny the possibility of exploring people around us wherever we go. It is just that we feel restricted by our own thoughts and do not try intentionally. We keep feeding the thought that no one else can understand us better.
5. Friends can't ease the pain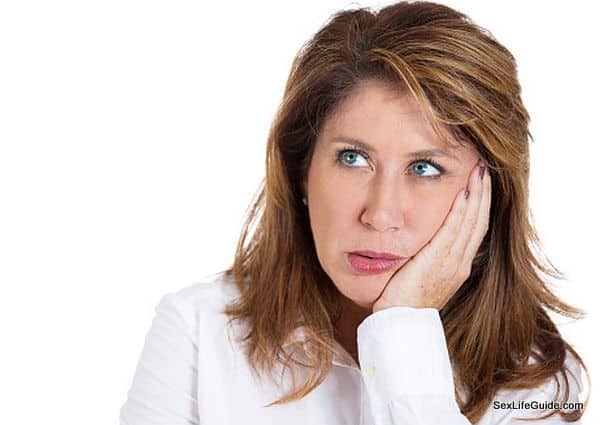 When people accept and appreciate us we feel good about ourselves. They try their level best to comfort us at bad times and even compromise for us. Nevertheless, we need to understand that at the end of the day it is our life, we need to face our own troubles and live with the consequences.
6. You know yourself better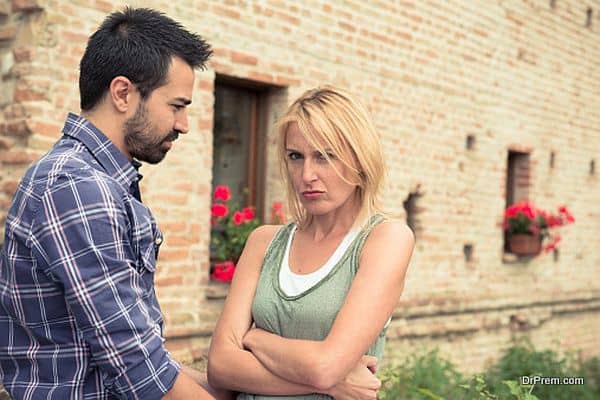 The one and the only person who can understand you to the core is you. You cannot expect someone else to understand your point of view. They can relate with it, sympathize, and agree with you, but you would never come across a friend who would completely be you as at times we find it difficult to justify that we understand ourselves that much.
7. Frame of mind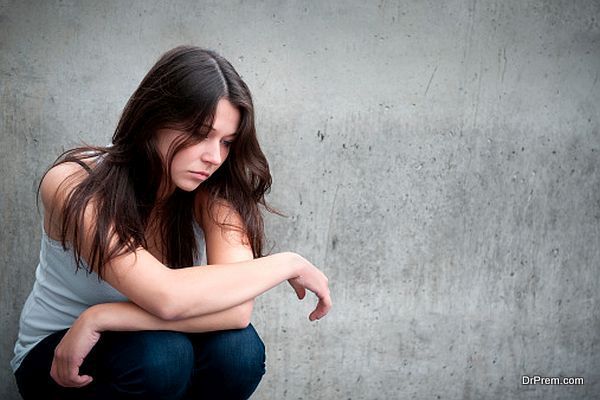 Rejection gives you the feeling of being isolated but it surely is not the end of life. It hurts but with time, you start feeling liberated and free since at times we start depending on our friends. However, it is not true, you need friends but you can be equally effective even without them. It is simply a matter of habit.
8. Communicate and sort out
Whenever you feel rejected by your friends the best method is to communicate directly. Try to find out what went wrong, which things led to your rejection. Find out the odds and try to take them down. If there is some sort of misunderstanding then better remove those misunderstandings.
It is always better to have a word with them. But listening does not help, you have to understand their issues and deal with them accordingly. The egoistic approach or do not care about nature may spoil this relationship forever.

9. Watch out your behavior
Try to find a reason within yourself. Not all the times others are responsible, you should watch out for your behavior. Some of your words, some acts, or situations may lead to troubles between your friends. Try to analyze, which of your behavior might cause problems for others. Either avoid or just stop doing the same things again and again which might seem problematic to your friends. Though it may take some time to reduce such behavior, try to minimize them as soon as possible. Remember most of the time, troubles are self-invited.
10. Listen to them
Don't always superimpose your wish and will on your friends. Do listen to them as their opinions also matter. If you won't listen to them, they might assume you as arrogant and this can be a reason for your rejection. Listen to their ideas and opinion. Being a friend it is one of your duty to listen to your friends and then letting them know how you feel about what they said, rather than just ignoring the whole thing that they said. If you avoid listening them, then they might lose interest in you.
11. Never compare your loved ones
When you change locations, friends also get changed. You don't have the same friends to share all your life. So, never ever compare your friends. Some may be very good at something and some at others. Never compare your new friends with your old friends, as this may create trouble with the existing ones. Comparisons always leave differences behind, which at times seem pretty tough to bridge down.
12. Give them importance
Friendship is the best relationship a person can have in this world. Never let your friends go. Make them realize their worth in your life. Let them know how important they are to you. Never ignore your friends, always be helpful in nature. If they start feeling your love and respect towards them, they'll never reject you. If you do good to others, bad will never happen to you. They are a part and parcel of your life. A life without friends is a life without essence.
13. Release your emotions in a productive way
If you are feeling low and emotionally drained out then productive things like joining a club or gym or writing your feelings in a book, gardening, traveling, or any other hobby you enjoy can take off your mind from the sudden spurt of emotions associated with rejection. These activities can provide you with a very good release of the strapped emotions. Thus making you feel good about yourselves.
Rejection from family can be very infuriating and frustrating. So, be kind and compassionate towards yourself. It is a good idea to engage in some positive self-talk. Masking your sorrows in negative habits like alcohol, cigarettes or overspending is an imprudent way to deal with rejection.
Volunteer to help and make life happier for less fortunate people. You can join an organization near you. Joining these kinds of events will give you a sense of satisfaction and contentment as you are making someone else happy. These kinds of acts will help you come out of your lonely phase and bring people who value your support into your life.
Family is where your heart is. If the family you were born into rejects you, create one that accepts you the way you are. Make your home an "open house" for Christmas, Thanksgiving, or any other such occasions as it can make these special days look much brighter and warmer. Ultimately, dealing with relationships of any kind is a part of being an adult. Do the right thing for yourself, learn to steer clear, and deal with difficult people effectively. Get to know yourself through meditation and try to practice it regularly.
17. A word of advice
While rejection and loneliness is a tough situation to deal with, do not blame, hurt, or punish yourself or anyone else for the ongoings. This attitude will not help you in any way and make things worse. Get in touch with a professional person, family doctor, social worker, or people with whom you are comfortable talking to. These people know you well and they can help you get out of the loneliness you are undergoing. Lastly, it is best to devote your time in relationships with people who value and like to spend time with you, instead of wasting your efforts on people who will not act in response to your efforts.
Moving ahead is generally confused with moving ahead in a career, changing places or people, and sometimes even transforming one's look and habits. It is not as simple as it seems. When you are advised to move ahead, you are expected to forget the past and take responsibility for your present and future. It is not at all an easy task. You have to completely get out of the situations which are bothering you and try to focus on how to protect yourself from any such occurrence which can remind you of them.
Rejection from one door doesn't mean that all of the doors have been closed for you. But when we face one rejection, our rational mind stops thinking and emotions take over it. This is where we lose the game. If you get knocked out in one place, go ahead and give a try to other opportunities. Do not let a single instance shatter your confidence in life and yourself.
Rejections are an integral part of life and are present to help you shape yourself as a better human. Take them positively. They will be the best torchbearers for you and make you more conscious and concerned about your actions. If a person gets bound to the sorrow inflicted by rejections and stops moving ahead, life can come to a dead end with no further roads to move on. There is no prosthetic to it. Consider that everything happens for a reason and you get rejected somewhere means that you are going to be accepted in a better place. You are needed somewhere else.
Everyone is born for a special purpose. Do not laugh at this cliche! Look around and discover. You will be amazed to see that there is a particular purpose of everyone around you. In the long run and moving through lots of turmoil, we start losing our focus and never realize why we are here for. One rejection becomes the biggest cause of our disability in finding our chief aim. Do not let a pity thing like that hamper your life's motive. You are here to do many more things rather than thinking about the one which you were unable to do. Stay focused!
21. Write it down
This is going to be the best remedy for now and probably the best joke you will ever read later. Write down how you feel or speak and record. It will help you vent all the anger and negativity surrounding you. In the future when you read or listen to it, you will laugh at how childishly you reacted to something which does not even have a stance to bother you now.
Final Words
Friends who betray us or let us down leave us with a broken heart as we trust them to stand by us through all thick and thin but if you let yourself get caught into the phase then it would surely make your life miserable. You need to consider all options and come out of this phase as soon as you can. You should adopt the "forgive and forget" policy.
Rejection is hard to overcome unless and until you have a strong and focused mind. It is a common form of discontent that can lead to chronic depressive syndrome faced by every individual in some of the other phases of life. So, you should contact a trusted counselor if the pain of rejection by your family and friends doesn't go away.