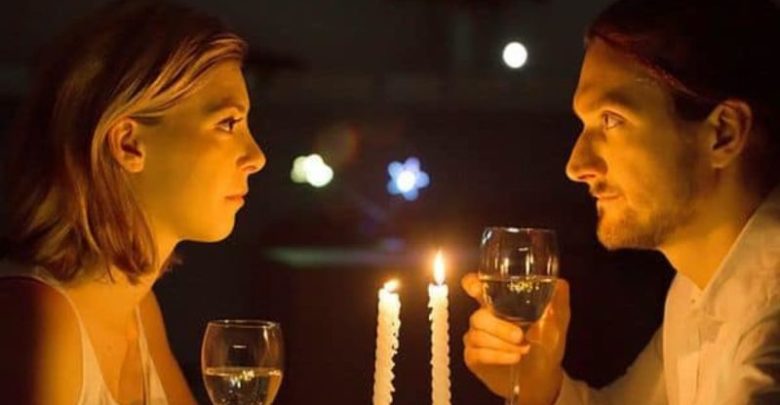 If you want to have a fairy tale experience on the very first date with your dream partner, start from bringing few small changes within your personality. We all know how a first date forms the basis of a happy relationship. The first date also becomes a memory to last forever in case you live together ever after. If you do not want to lose the man you think you are meant to be with on the very first date by making a blunder, follow these simple tips to make a positive change in your life.
Read More: Guide for Guys to Impress Her on The Very First Date
Where You Can Take Him for the First Date?
So, you have been asked to go out with someone but you are not sure what are you going to talk about or how will the first date go? Worry not, for here are some ideas that will help you calm down a bit, and plan for the day ahead. Amongst the top priority things that you need to decide is if you are going for an outdoor date, or staying indoors.
It can include anything, from going out on a walk to a romantic long drive. Anything which suits you, your date, and of course, your budget can be a good option.
1. Go for a walk
A very simple yet romantic first date idea. Go on a walk with your special someone; maybe stop for some ice-cream or a sausage on your way. Ask each other fun questions, determine the nature of your date and have fun while it lasts. Don't forget, it's also good for your health.
2. Picnic
This is a gorgeous and splendid idea for the first date. Prepare a picnic basket, add in some sandwiches and choose a park nearby where you both can have your picnic.
3. Boating
If you are more of an adventurous person then this might be the best first date idea for you. Boating seems like a recipe for disaster but disaster is good. You both can get wet and laugh about it at the same time.
4. A simple movie night
This is one of the oldest first date ideas and it works out for most of the girls out there. So, go with a movie idea if you think it suits your interest. You can even check out an outdoor cinema if you happen to have one in your vicinity.
5. Video games
If your date is into playing video games and stuff like that, then invite him to play on PlayStation or X-box with you. Moreover, if you do it within a limit you don't even have to feel guilty about it. At least it is good for your health.
If you have a love for reading, you might want to visit a bookstore. That would make a nice icebreaker should you need it, and give the two of you something in common, and plenty of things to talk about.
7. Gift shopping
This is also a great idea for a first date. Maybe, you want to buy a gift for your sister or a friend but you are not sure what to get? This is your time to ask your significant other to go out with you. This way you'll get to talk about each other's interests as well.
How to Make Your Date with Him a Success?
A lot of people might think that dating is easier for girls, but that's not the truth. If you don't pay too much attention, you might have to let go of the man that you want in your life. Here are some tips for making your first day a success:
They say confidence is key and this thing is important here as anywhere else. Yes, this is not a job interview but it definitely makes you nervous like anything. One of the important things is to reach the place of the date on time. Do not be overconfident which makes you look arrogant. Your obnoxious behavior will make you look like a hypocrite and the one who doesn't know his true self. Try to practice some conversation starters prior to give some compliments to your date. Do not give extra information about your life like your childhood problems or your trust issues.
2. Be a good listener
Listening is the next and most important thing in a date. However, avoid being a passive listener at the same time. You need to take interest in his life and make sure you give responses to what he is saying. It will make sure the conversation never dies. This will show that you are giving respect to your partner and putting an effort for things to work.
Your body language is an important part of your first impression. You need to avoid a few things like fiddling with your phone all the time, biting your nails which shows your nervousness, playing with tissue papers, and eating like an animal. Make sure you smile a lot giving a positive feeling to your date.
4. Hygiene
Next is your hygiene. Make sure you do not look shabby. Your mouth should not smell foul. Chew some mint gums to have a fresh breath. Make sure to wear some dew or perfume. If you are a woman, make sure you have manicured hands.
A smart dresser can look charming on the first date. Make sure you are not wearing something too comfy or something too revealing. You must wear something trendy and it should reflect your true personality.
6. Enjoy your time together
The most important thing is to enjoy it. You should have a good sense of humor to make a good impression on your first date. You can talk about each other's dreams and interests like traveling, music, and movies. Try to be honest and do not lie or over-exaggerate your achievements.
Questions You Can Ask Him on the First Date?
If you go on a date with someone who seems to be a perfect match to be the love of your life and make you feel out of the world, you surely would not want to miss the opportunity. The first date you go on with that person can make or break your impression. At the same time, you can utilize the time to know him better so that you can make up your mind and take the relationship to yet another level. The questions you ask on your first date can help you a lot:
1. Who all are there in your family?
You certainly do not want him to feel that you only want a short-term involvement so it's good that you start with a question that make him feel so. It helps you convey the idea that you are looking forward to have a long-term engagement. It is true that you surely would not care to know the family of someone who is just another date.
2. What are you most passionate about?
It is good to know about his hobbies, interest and most importantly about his passion. However, it is not important to have the same passion as they opposite attract, you are trying to know him as a person. Along with that it helps you know how compatible your relationship would be, share your passion if he shows some interest.
3. What kind of person are you?
If everything goes the way you have planned, you can use the information to make him feel special. You certainly would not get all the required information since it is your first date but even if you get an idea, you can work wonders. In most cases, partners often take a lot of time to know each other as a person, which creates misunderstandings and takes the relationship in an altogether different direction.
4. What is your idea of a perfect date?
More is less in case of his/her idea of a perfect date. No doubt, you cannot change things according to his/her taste since you are already in the middle of a date but you sure can give his/her a surprise on your next date. It would not only make him feel special but also convey the message that you really care. Ask the details in a manner that he does not get the idea that you can plan a surprise in near future.
5. Where do you see yourself five years from now?
Do not make it sound like an interview. Ask him about her plans, whether he is planning to get settle down in next five years or have plans to focus on his/her career first. You must be having your own plans for the next five years and would not want your plans to clash. Do not hesitate to share your own plans but only is he wants to know about them. It will help you understand each other better.
6. What is your life list?
It gives your date the liberty to share his/her dreams that certainly would help you a lot. There are chances that you help your partner realize his/her dreams in future. You find it easier to relate to a person who asks about your life since each individual is always making plan in the back of his/her mind to live a complete life. Of course, who doesn't want to talk about his/her dreams? Show interest in his/her dreams to make him feel important.
It is important that you understand your date as a person before you make plans to take your relationship further. Ask questions but do not make him nervous since the first date can make or break your impression.
How to Set Platform for the Second Date?
There are no rules to live life since life often gives you what you desire the most. Most people would say that you could not actually plan your second date when you are in the middle of your first date. However, those who love to play it cool would agree that its sound fun. Live life on your own terms and let love guide your way. Here are a few important points to consider:
1. When do you call your first date a success?
It is quite tricky but in most cases the moment both decide to meet again, you must know that first date is a success. It a strong indication that that you have kept your options open and you want to meet the person again to know him better. If your partner seems to enjoy himself and seems interested to spend some more times with you, the first date has gone perfectly fine.
2. The idea of second date
There are people who take time to get adjusted before they actually let their true selves come out. Along with it, there are many more reasons why first date can be a total disaster. Quite fortunately, women mostly consider the option of a second date, which simply means men get yet another chance to bring out their best. Moreover, it gives you the luxury to have fun and take the burden off your mind as you have second date to make important decisions.
When you like the person already and want to go for a second date, give words to your feelings. Do not hesitate to ask him. Here are a few steps to make sure you get a second date:
3. Get involved
First thing first, do not sit right across, as you are not here to convince your boss to give you a decent raise. Sit next to him so that you get close to him and can feel him breathe. Do not make your first date sound like an interview since you sure do not want to scare him off. Ask questions that help you know him better. Start a conversation and give your partner all the time to express his views. Do not discuss topics like marriage and commitment on your first date. Enjoy yourself and give a memorable evening to your partner.
4. Do's for women that guarantee a second date
Act confident on your first date but do not try to dominate him at any cost. Do not talk about your past relationships and say no to the phone calls or text messages as it may annoy him. A nice peck on the lips at the end of the date can work wonders. Even when date is over do not text or call him. Wait for him to call you and reply casually. Give him time and space to think over the relationship, do not send him a friend request in face book or follow him on twitter. However, if he seems desperate to meet you again and asks you out, do not hesitate to say yes.
Planning your second date does not necessary mean that you would end up getting married but it just means you like to spend some more time to know each other really well.
5 Things You Shouldn't Do on The First Date
The first date that goes perfectly fine usually stuffs you with millions of thoughts. You liked the person, want to meet him again to get to know him better but hard luck he never calls you back. In one such situation, you look back in time and ask yourself what actually went wrong. What did you do or didn't do? Let us have a look at things that maybe the reasons why he never bothered to call you up:
1. Don't Be Too Predictable
You really cannot change your basic nature. There are chances that he asked you a lot of question and your answers were obvious. Men usually need something that keeps them on their toes. Remember less is more on your first date but that should make you look boring or too predictable. Men can also take your introvert behavior as an indication that you are not interested at all. There are times when you simply do not hook up and nothing could change that. Move on in life since you sure would not want to be with someone who does not like you or finds you boring.
2. Don't Turn the Date into an Interview
You must ask questions on your first date but when you make it sound like an interview, you actually scare him off. Things like how much money he makes or what are his career aspirations or your attempts to get too particular about his exes, may take your relationship in a wrong direction. Even those women who get straight to the possibility of marriage may end up feeling disappointed. These things may be important but you must not overdo it.
3. Don't be Emotionally Unavailable
Of course, it is important to keep yourself in touch with your friends but that can wait at least when you are on a date. Checking your phone repeatedly or texting your friends about what's going on may turn him off. You must pay attention to him and show interest. In the similar manner when you change your status the moment you leave the restaurant or start following him on twitter, you freak him out. The needless publicity on social media may also keep him from calling you again.
4. Don't Have Too Many Rules
Men usually love their freedom. Even if they want to be in a relationship, they want their own space and time. If you come across as someone who is a complete control freak there are less chances, he would call you back. You cannot make rules or start controlling his life no matter how comfortable he makes you feel, take your time to brings your cards on the table. You must not share every single detail with him on your first date. Save something for second or third date and do not disclose the secrets that bring you in a bad light.
5. Don't Act Like You are Too Touchy
Chances are that he simply did not like you but may have found it hard to tell you that right in your face. No phone calls or no text message means no he in not into you, doesn't it?
Accept the reality and move on, as this is not the end of the world. Someone who loves you for you must be waiting for you in some other corner of the world.
Summary
There is no shortcut formula to fall in love with. Neither do we have the luxury of knowing whether your first date will turn into a future prospect. Rather than making blunders on the first date make sure, follow a few of these tips to avoid embarrassment.