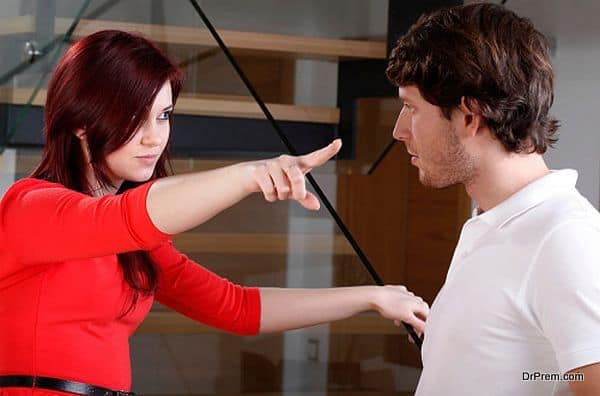 Getting into a love relationship is one of the most beautiful feelings in the world. The initial period of any relationship is very sweet and skeptical altogether. It is sweet as both the partners try their best to woo each other, and there is skepticism as to whether the partner that we have chosen is the right one or not. Moreover, the level of expectations is extremely high between the partners. Both the partners expect each other to do fairly well in terms of bonding, connecting, and sharing in their relationship.
Getting into a relationship is a well-designed phenomenon by nature, wherein human beings strive to find out a soul mate that they take as someone who is going to be their partner for life. Be it happiness or the days of sorrow, this supposed soul mate will walk hand in hand with us. We tend to incline towards opposite sex that shares a common taste and outlook towards life, as ours. We get attached to our companion emotionally, physically, and we start expecting our partner to fulfill each and every single expectation of ours, sometimes without even saying.
And when the expectations are not successfully met, the problem sets in. The couple starts feeling those little gaps, which lead to misunderstandings and eventually the partners start feeling the loneliness and emptiness in their relationship. This problem called the passive aggressive behavior is so dangerous that it can even tear apart a love filled relationship altogether.
When your partner does not behave according to your expectations, or if they do not reciprocate your love in the way you want them to, this weird and a negative feeling sets in, which takes a form of aggression. In passive aggression, a person tends to avoid a direct conflict but takes resort of non-verbal and non-physical behavior, along with furtive opposition, resistance and withdrawal in order to get their ways done.
Actually passive aggression is a form of defense mechanism that we probably learn in our childhood when we are kind of helpless in front of our authoritative parents and teachers, and then we work out ways to get our things done. Consequently, some children learn a lesson in childhood that openly showing their anger is unacceptable but they can always use passive aggressive behavior.
Passive aggressive behavior is damaging modern love relationships. It has such devastating effects that it makes impossible for a couple to live happily together. The painful loneliness sets in a relationship that eventually drifts apart two people whom at some point of time in life had chosen each other as their soul mates. Quite often, a woman says that she is going through a phase of lonely marriage, as in a phase wherein there is hardly any connect with the spouse.
The damaging effect of passive aggressive behavior goes to the extent of secrecy, silence, and not at all sharing personal life happenings with each other. One partner would indulge in a fight and the other behaves in a very indifferent manner, but later on reacts in a very hurting uncaring manner.
Passive aggressive behavior often comes in a relation owing to the insecurity and expectations regarding the most important person in one's life. Insecure people take up this defense mechanism of passive aggression, as they believe their silence and ignorance will keep their partner close to them and direct conflict will take away their partner.
But the truth is that these kinds of behavior instead of mending relations tear them apart because the other partner interprets this sort of behavior to be like backstabbing, cruelty, and indifferent. Therefore, it is of paramount importance for the couples to get over the behavior of theirs if they want a healthy love relationship. Read about it, take your friends advice, or even take counseling if needed.
Unfortunately, this type of behavior backfires because is most often used within close or loving relationships, those that present for this kind of immature partner with the biggest risk of loss, of hurt, of disappointment.