With the increasing use of technology in our day-to-day lives, people are starting to rely on it with their eyes closed. Shopping has now become very convenient as people can just sit back, relax, and do their shopping in a hassle-free manner and the goods are also delivered directly to their doorstep. Although technology has offered various benefits, some hidden drawbacks are still attached to it. It is important for people to be aware of them. The biggest drawback of technology is the prevalence of online frauds which can be present in various forms. There are dating site frauds, shopping frauds, but nothing is as common as banking and credit frauds.
Having some prior knowledge about them would save you from getting into the trap of such an online fraud. As the use of credit cards is increasing at a rapid pace, hackers are getting more and more adept at fooling novice users online to gain access to their credit card details and dupe them of their money. Although the cybercrime department is considering various measures and methods to prevent these crimes, it is your responsibility to know about these online credit frauds so that you are able to act in a safe and secure manner when online.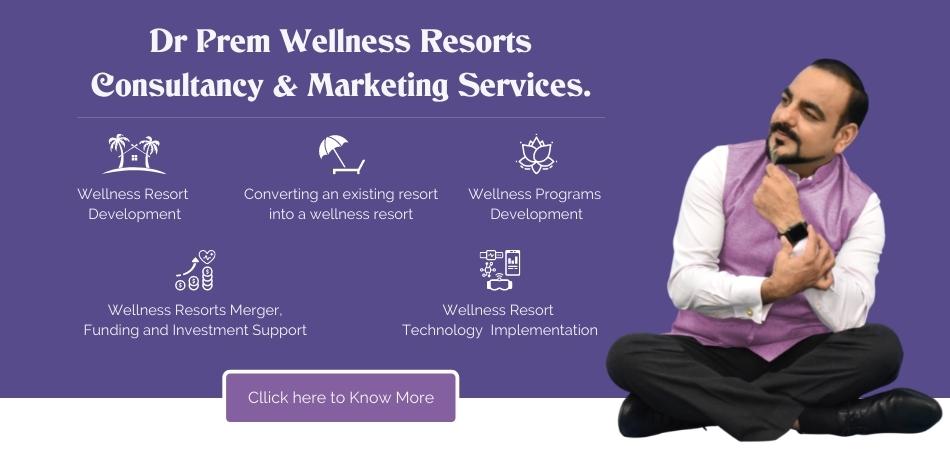 Know about the different types of online credit frauds
With time, fraudsters are becoming more and more experienced and it is important to know the various types of online credit frauds that are applicable. Mentioned below are some of the most common sorts of frauds that take place online:

1. Modern Ways
Some of the fraudsters are experts at designing fake web portals which offer lucrative deals to gain the people's attention. After seeing these offers, people who are online shopaholics fall into their trap and use these shopping portals. Fraudsters wait for this opportunity as they are able to get the credit card details and use it further to bankrupt the users.

2. Lottery
This has become one of the most common methods of online credit fraud. A particular mail is sent from different email ids to various people informing them that they have won millions of dollars and they have to disclose their credit card details. Amateurs are easily lured by the prospect of these offers and disclose their credit card details after which they are duped of their money.

3. Card Cloning:
Once a person inputs their credit card details online, fraudsters clone their cards with the use of high-end technology. With this type of advanced technology, a similar card is being printed and is used for shopping. By the time the person who was duped comes to know about it, they are already in a big mess.

4. Getting into firewalls
It is one of the most advanced modes of online credit fraud that takes place when a hacker selects a random IP address and gains access to its firewall. This mostly happens with bank websites. Various causes have been registered where users have lost millions of dollars because of this sort of fraud. As for your computer, you should try to keep it safe and secure.
Ten best methods to deal with online credit fraud
Although there exist various ways to commit online credit fraud, there are ways to prevent them as well. The very first thing which you need to do is stay alert and informed and later you can follow the methods which are mentioned below –

1. Use secure web portals
Online shopping is always fun as you are able to browse through your favorite items with ease. Nevertheless, when you are shopping online, make sure that you are browsing on secure web portals. Shopping on secure web portals is the best and easiest method that you can adopt in order to deal with online credit frauds. One major benefit which you can derive from it is that whatever data you will be inputting into the site will be sent in encrypted form, which makes it safe to shop online.

2. Analysis of website
Analyzing the website would also prove to be beneficial for you. You can check the customer reviews about the website so that you can be sure about the safety features of the website while shopping. Always try to use online portals of big brands as they are comparatively safer.

3. Go through security norms
Most fraudsters are unable to duplicate the security norms of websites. Going through these norms of security would help you to understand the methods for safe shopping.

4. Trust certificates
Use only those web portals which are issued a trust certificate. If you find that any particular web portal is not safe and secure, then you should never use that portal.

5. Immobilize cookies
As every internet user has a unique IP address, they are enabled with the aid of cookies. Disabling those cookies would put you in the secure zone as these cookies act as tracking devices for hackers.

6. Make use of credit cards
Using credit cards is the safest method for making payments on online shopping sites as they have many layers of security which makes it very difficult for hackers to get the required info.

7. Provide relevant data
While you are enjoying your shopping experience, you must only provide those details which are necessary for transactions. Do not disclose any other financial information online.

8. Stay safe with passwords
Maintaining a password that is hard to crack is the best way to deal with online credit fraud. This will ensure that a hacker will not be able to get into your account to commit any type of fraud.

9. Avoid apprehensive messages
Hackers try to avail information from unsuspecting users by sending in lucrative emails. Try to avoid those as they are surely a trap to gain access to your financial information.

10. Printing your orders
Having your orders printed out for you would help in various ways if any sort of online credit fraud occurs.
As precaution is always better than cure, making use of these methods would help you to enjoy safe online shopping.
How to Deal with Banking Frauds
Banking fraud is a criminal offense and whoever does that is punishable under law.  How do you deal with your account if you are a victim of such a fraudulent activity?
Here are some ways that can help you to prevent banking fraud from happening with you:
1. Be a smart banker
 It is your responsibility to know what policies the bank follows, especially take note of the policies which specify the clauses regarding what happens if there is any unauthorized activity related to your account. It is in your best interest to have an idea of these rules and regulations before you go ahead and start banking with them.

2. Go for online banking
In case your bank provides online services, it is always better to go for it. You will get email notifications when there are debit transactions against your account. Banks these days even notify you through text messages in you mobile phones about any transactions taking place through your account. Always keep the bank book balance and keep a track of the transactions that are going on a daily basis. In most cases, these services come for free, however, even if they come for a fee, you must go for it. However, be sure to keep your user name and unique pin number safe.

3. Always keep your book balanced
It is essential for you to know where your money is going and where it is coming from. This makes it easy for you to rule yourself out in case of any error. If your book is balanced you will be in advantage to prove the situation to the bank too.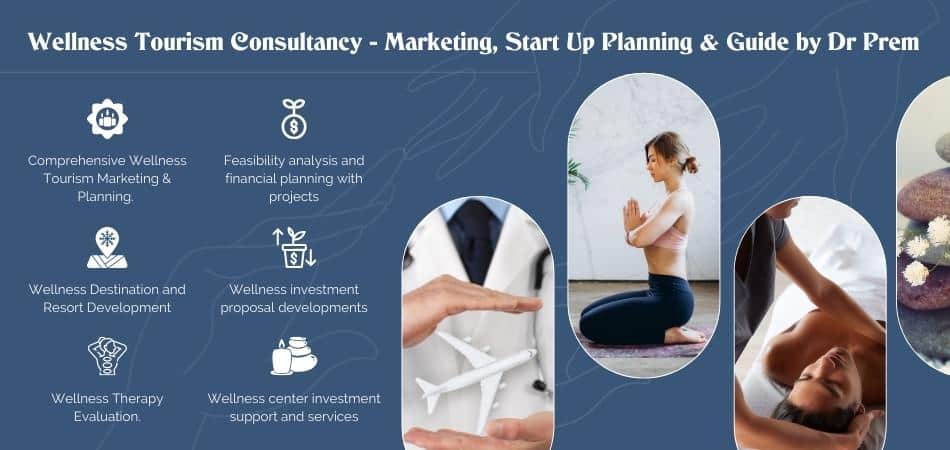 4. Be careful while you are surfing or shopping online
There are fraudulent websites all around who keep on asking for your personal information. They might ask for your debit or credit card numbers or other banking details. You must adjust your browser settings so that it rejects cookies whenever possible.

5. Get educated
Get familiar with Regulation E of the Federal Law. You can find it in the internet. Many websites would show it in detail. Most of it is for your benefit, but especially significant in this case is the Section 205.11, which deals with provisional credit.

6. Take action immediately
If you find that you have been a victim of obvious fraud, you need to report it immediately with the bank. It is not right to accept it as a post. You should ask them to hand over the money to you at the outset and let them know that you are aware of the law. Tell them that by law it is known as provisional credit. This credit should be handed over to the party concerned during the period of the bank's investigation, and not afterward.

7. File a written complaint
It is always advised to put everything on paper. As soon as you alert your bank about the fraud, do the paperwork needed simultaneously. Fill out and sign the affidavit and the form for the request for an investigation. These might work in your favor whatever it takes to assert to your bank that you did not under any circumstance authorize the fraud. However, you must always keep a copy of the paper with you. In case there is no follow up on the investigation, you must have your copy to get back to the bank.

8. Report a complaint with the police
Even when the bank has not asked you to, it is your responsibility to file a complaint with the police. If the bank does not ask you to write a complaint, it might be that they are avoiding the situation. Make them realize how important it is for you.

9. Be firm, but calm
You can get help from the bank only if you keep your cool. Do not push too much. It is your money and they are bound to give it to you under all circumstances.

10. Keep on pushing yourself
Keep on tracking your transactions through your bank statements. It might so happen that you get hold of a proof that takes you to the point where the fraud had happened and who had done the fraud. This might just help you to catch the thief even before you realize it.

11. You have the option of changing your bank
In case you do not have satisfactory results in persuading your bank to do the needful, you can close your account here and start a fresh account with a new bank. Even if they are unwilling to pay you, they should put in efforts to make investigations possible. If they are not even ready to do that, it is better to move elsewhere.
This is not an exhaustive set and you can come up with new ideas when you experience a fraud yourself. The rate at which banking frauds are taking place has surpassed all limits. Even with security measures tighter than ever, it is not at all difficult for someone to steal and acquire your personal banking card information and wipe out all accounts. There are some obvious measures in which you can protect your accounts, but it is best to be prepared for the situation and educate yourself.
How to Deal With Fraudulent Credit Card Bills
False credit card bills have become a common affair. A person can get a sudden jolt by noticing a major bill item on a credit report that was never purchased by him/her. Consumers often fall prey to the theft of identity, wrong information, and non-verification of information on the part of collection agencies. Legal assistance can be sought in order to settle false credit card bills. It is important to point out the mistake immediately. Legal action against any kind of harassment is also advisable. In order to prevent false credit card bills one can choose to keep a regular watch on the credit report and whenever there are mistakes found, credit agencies should be notified and records of false debts must be removed.

1. Defending a False Debt
When you are neck-deep into a false credit case, you must seek professional legal advice. The defense is necessary to protect your respect. There are several rights of a consumer and one must be aware of how to apply them in the case of debt collection legal defense. Take up an attorney specializing in debt collection issues. Make quick moves before the case slips out of your hand. There are several agencies that help a person to find experienced lawyers who can help you win false debt collection cases, contact debt collection agencies, and relieve yourself from false debts.

2. How does False Debt Information Arise
Mistakes in information databases lead to false debt cases. Several unknowing consumers fall in the well of false debt trauma against their names solely because of misinformation circulating in the market. Common causes can be two people sharing identical names, identity theft, scams, and debt collection agencies possessing wrong information that they have neglected and left in the open without checking.

3. Write Several Letters to Agencies and Bureaus
Your initial letter should be addressed to the collection agency that has issued the false credit statement against your name. Mention clearly that the debt is false and you never applied for it or made it appear. While approaching the agency, you must be firm in stating the need for them to act promptly in proving the debt's validity. There are several acts to provide protection against debt validation. It is advisable to send your letter via certified mail in order to enable possible future reference during a court case.
You must write letters to the credit bureau providing details of your several credit reports. Moreover, you must have copies of all your credit reports so that you can attach them with your letters. You can present your annual credit reports along with your letter to send it across to all the credit agencies. You can continue writing similar letters to collection agencies.
As the days increase without any kind of help arriving, you can write letters that say your desire to take up civil actions. It is advisable to send registered letters (in order to keep a record of yourself) which must state the false operation under your name and possible identity theft. Claims of your possible lawsuit or consultation with an attorney should also be included in the follow-up letters to make a serious defense case. Keep copies of all your letters and avoid making threats as they could be held against you during a legal battle.
First, you should be aware of your basic rights that come under Debt Collection Practices Act. After you get an idea about how the debt collectors should approach consumers, you can make it clear to the collection agency that you are neither afraid nor prepared to step back, and you will not be pressurized to pay off a false debt. State clearly that you will fight and take severe measures against them.
Debt collection agencies should be handled with tact and with a professional approach. First, you must point out the mistake as to the fact that there has been a false credit card bill against your name. Secondly, as a customer, you have the right to check and verify proof of the debt, so ask for it. If the collection agency fails to provide you with proper validated evidence of the false debt and its true ownership then you can ask them to forget about pursuing a legal debt claim.
Take legal action when you feel the need for it. You must never let yourself be harassed or punished financially for a mistake done against your bill. You can choose for a civil lawsuit to follow which will hold your case against the entity which is persistently practicing illegal debt collection.
Be fast in reporting a mistake. You must immediately let the debt collector and creditor know that you are the wrong person to be held responsible against a false debt. Fast action will bring in fast solutions.
As a consumer, you can ask your collection agency to stop contacting you by all means. Carry this out in writing stating that your family must not be further contacted for the payments of false credit card bill.