A strong set of teeth is incredibly important to have in life. While you might immediately think about your smile as a cosmetic aspect of your face, the status of your mouth can actually play into your overall health. Without taking time to learn about how to properly care for your teeth and gums; and with these Tips to Keep Your Teeth Strong and White you could be opening yourself up to a world of serious health complications. Luckily, it is not too hard to get yourself into the right habits so you can start making a serious change to the way you care for your mouth.
Give yourself a moment to consider these basic tips on how to keep your pearly whites as strong and bright as possible. The more you learn about dental tips and tricks, the easier it is going to be for you to find a tactic that provides you with the strong and white smile you prefer. You can also use oral care monitoring devices to get a good idea about your dental routine.
The Obvious Solution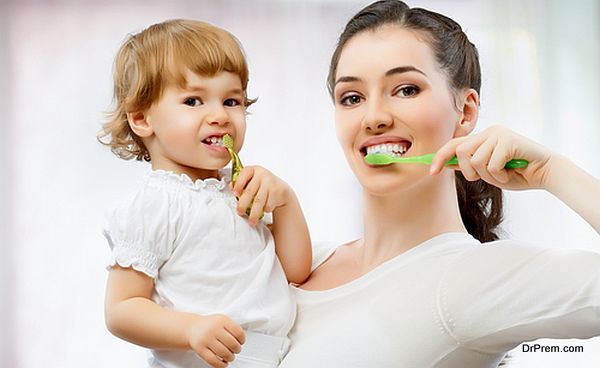 To get started, it makes sense to take a look at the most obvious solution for improving the quality of your teeth and gums and to prevent bad breath: brushing. Chances are pretty good you already have a general idea of how to go about brushing your teeth. What you might be vague on, however, are the specific techniques you should employ while engaged with your brush. It is not good enough to run the bristles around, you need to make sure you are brushing with both purpose and precision to get at all of the tartar and food matter.
After brushing your teeth in circular motions on the front, back, and tops of the teeth, you want to start focusing on the gums. Soft, circular motions on the gums with the back of your brush help to keep them pink and healthy. Dentists and professionals often suggest using a brush with a flat back for this technique. Visiting your local dental professional can also be helpful for learning more techniques that are basic. A quick talk with a medical professional like George Hatzigiannis can be a great way to
Acid Drops
What you eat and drink is also going to have a significant impact on the integrity of your teeth. Each tooth is covered by a coating of enamel, which acts as a line of defense for your mouth. In fact, the enamel in your mouth is technically the hardest substance in your body. While it helps to protect, it is also susceptible to damage itself. Certain things you eat and drink on a regular basis might actually be working against you and slowly eating away at the protective layer your smile needs.
In order to properly care for your mouth, you want to focus on limiting the amount of wear and tear your enamel takes on. A great way to do this is by limiting the acidic beverages you consume. Drinks like soda are highly corrosive and can begin to erode the enamel from the very first sip you take. Though it only limits the damage, drinking soda through a straw is actually a smart way to bypass most of the teeth while consuming acidic drinks. Use a straw if you would like, but cutting back is a more sensible choice.
 Sweet and Sour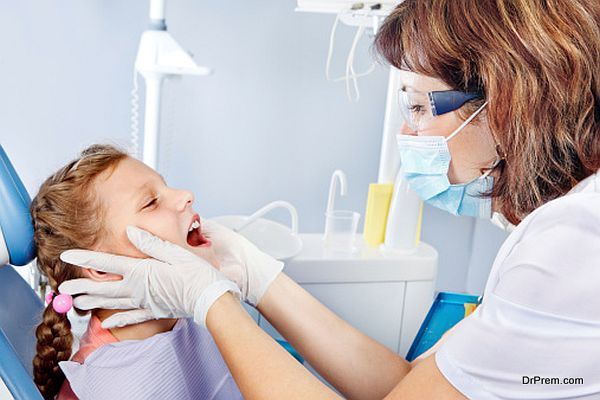 There is a very good reason the dentist warns children away from eating too much candy. While an abundance of sweets can be bad for digestive system and other parts of your physiology, your teeth often take the brunt of the damage. Sugars that are allowed to linger in the mouth for too long become broken down into acids, which begin to wear away at your teeth and encourage the growth of bacteria's like plaque. Even regular brushing might not combat the damage done by a high intake of sugary substances.
Changing your diet is a smart way to keep your teeth as healthy as possible. You do not have to entirely remove sweets from your diet to reap the benefits. In fact, you simply need to cut back on the sugars you are eating each day. The more you adjust your diet and lifestyle, the easier it will become for you to improve the overall integrity of your teeth.
Damage and Loss
Accidents can also happen and cause your teeth trouble. If you play any kind of contact sports, for example, you are far more likely to lose or chip a tooth. When a tooth is knocked loose or, worse, totally out of your head, you need to seek medical help immediately. A tooth that is pushed out of the head in a clean way can usually be placed back in the mouth by the right dental professional. A mouth guard is going to be your best friend when engaged with athletics, so be sure to purchase one and wear it consistently.
Keeping your teeth strong and healthy is all about knowing the right techniques. Be sure to brush, visit your dentist regularly, and limit your sugar intake, to improve the health of your mouth. You can get the maximum benefits of oral care when you follow the instructions that your dentist advises.
Article Submitted By Community Writer