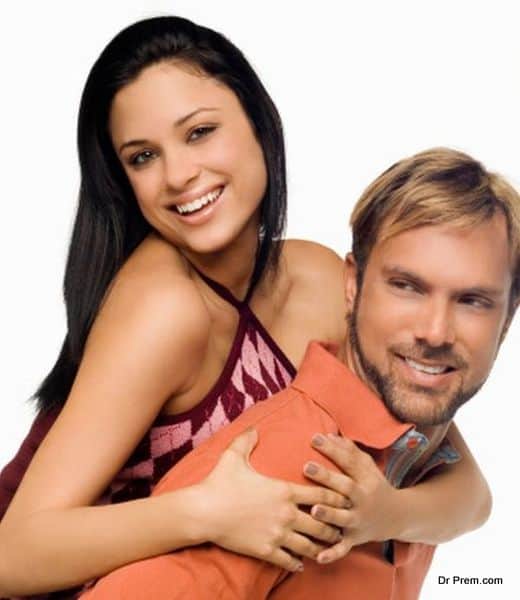 "In this world, it is too common for people to search for someone to lose themselves in. But I am already lost. I will look for someone to find myself in."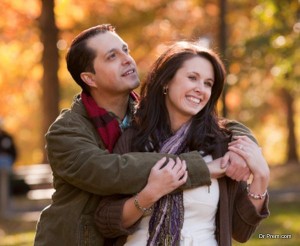 Human beings are social animals and we thrive and find happiness in community living. Living with people we love, friends, family, that special loved one who we decide to spend our lives with. Money doesn't and can never buy happiness. If you had loads of money and no one to share it with, would you have been in peace inside? The answer is no. Relationships are the seeds from which happiness germinates from in case of humans. And if you read the above saying and understand it well, it gives you the answer to many questions and dilemmas in life and relationships that all of us look for answers to.
So what are some of the relationship questions that plague our mind and we continuously look for answers to? Two of the most common and popular ones include:
Who is that special someone for me?
How do I choose who to spend my life with?
To be honest, for most of us at one point or the other, relationship dilemmas have often been about finding the right person or choosing the right person amidst many. So how does this saying help? What is it trying to tell us? What this above saying is trying to tell us is this:
How to know who is the right person for you
How to choose between two or more loved ones for marriage
So what it essentially tries to tell us can be best explained by taking two parts of it separately. Here goes…
Finding Someone You loose yourself in:
Yes, it is all too common to search for someone to lose ourselves in. The first feeling of love and the initial waves of sudden unexplainable emotions – The butterfly feeling in the stomach, the not being able to stop looking at that person or stop day dreaming about that person phase, the first meeting and the initial getting to know each other time when anything and everything is magic, where you lose yourself in the thrill of meeting that special person who can take everything out of your mind in one blinding instant. Let us understand why you feel you loose yourself? It is simply because:
You feel your existence is about nothing else but that person
You feel you can't think of anything but that person or the both of you together
You feel you can do anything for that person, even thing which you can't do or don't feel like doing
You feel you can change yourself completely, your values, beliefs, attitudes, everything that defined you for so long till now. You can change yourself for the one you love
You feel a general being swept away and off your feet in anything and everything, ushering in a feeling of losing yourself in that person
You lose the 'you' and survive in the 'us' feeling. You stop thinking about 'you' in singular and start thinking about the both of you together
Think about it. Haven't you felt like this when you were / are in love? Not one but many more of the above? Aren't these feelings great? A feeling of exhilaration of true happiness? Isn't this why you feel you lose yourself in someone and isn't it precisely why you want to search for someone to lose yourself in? The answer is YES.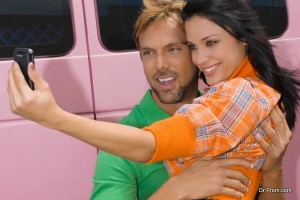 The Problem with Loosing Yourself:
If losing yourself in love is so great, what then is the problem? Why do people once so much in love get hurt so much later on? Why do these initial wonderful feelings never stay on after a while?
The sole reason behind relationships turning so sour and the unbearable pain later on from broken relationships is primarily because you had totally lost yourself in it and now you have nothing left of yourself anymore. Nothing to fall back on, no existence of who you were individually as a person. You lose yourself, your individuality, your self esteem, your individual hopes and aspirations, purpose and dreams in life.
So the question at this point then is what is to be done? How do I stop from losing myself in love? But wait. That should not be your question. The right question is that who is that right person for me? The right person for anyone is not the one you lose yourself in, but as the saying says, the one in whom you find yourself!
Finding someone to find yourself in:
When you choose a life partner, you are essentially looking for someone who can guarantee your happiness forever. So choose the person carefully. Starting form if you are looking for the right person or you are choosing your life partner from many who are special to you in some way or the other, always go for the person who helps you:
Find meaning to life and who you are when you are already lost
Go through the toughest of times as a real friend, helping you get back your bearing, tell you who you are, your specialties as an individual, what your purpose in life is and how to gaain live to fulfill your dreams
Understand what truly makes you happy
Understand your own strengths and weaknesses
Realize your own true potential and give your best to excel in thing you are good at
Realize the existence of hidden and secret talents within which you weren't aware of
Bring out the positivity in you, in words and action
In doing things and being someone that brings happiness to other people around you as well
The existence of these precise qualities or rather abilities is going to tell you who you should spend your life with. Hence, for eternal happiness in married life, always look for the one who helps you to find yourself in.