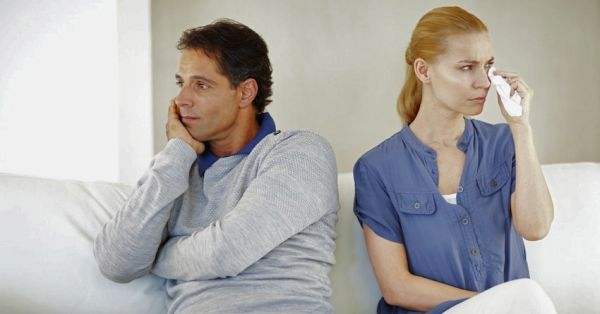 Dealing with an irresponsible spouse can be quite difficult sometimes; it becomes even more difficult if your spouse is not even ready to admit that flaw in his/her character. However, forcing them to admit it can make the problem worse and even affect your relationship and so, it is necessary to deal with it in a more logical way in order to cure it without hurting anyone's feelings.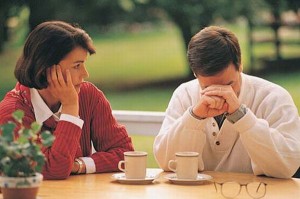 First of all, you need to look at the bigger picture and try to understand the root of the problem. Frequently losing and misplacing important stuffs can be quite harassing sometimes, but instead of arguing and blaming it completely on your spouse, try to understand the problem from a deeper level. If your spouse is constantly losing things and that is affecting your monthly budget, then discuss it openly with him/her. Try to make him/her realize that it is affecting both of you but avoid blaming everything him/her. While discussing the problem, be completely neutral as well as honest. The root of most marital problems is the lack of communication and so, talking openly about any problem with your spouse is very necessary. However, for that, both of you need to spend more time with each other.
In some cases, the irresponsible behavior of the spouse may also be the result of clashing personalities. For example, if one of them is hyperactive, organized and the other one is simply of laidback, then this laidback character may seem totally irresponsible and disorganized to the hyperactive and organized spouse. So, before jumping into any conclusion, try to analyze yourself and make sure you do not have any kind of hyper organized character.
On the other hand, if you realize that your spouse's irresponsible behavior has reached an extreme level where it is impacting both your finance and emotions, then he or she might be suffering from a special type of ADD or ADHD. In that case, simple talking or discussion may not be of much help and so, it is necessary to get in touch with professional counselors. However, make sure that you do not hurt your spouse's feelings when you ask him or her to see some professional psychiatrists to get rid of the problem. Try to make it sound like it is normal for any person to seek professional help to get over harmful behaviors and it is for the benefit of your marriage.
Open communication and understanding is what you need when you deal with any kind of damaging behavior of your spouse without making him/her feel embarrassed or guilty.