LEADING GLOBAL CONSULTANT FOR CONGRESSES, CONFRENCES AND EVENTS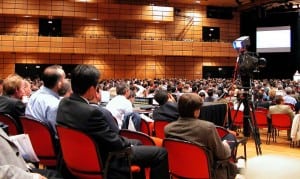 Dr Prem is one of the leading consultants for Healthcare conferences, congresses, seminars, consumer events; let it be Corporate, B2B, Consumer or merely educational event. Dr Prem has provided strategic consultancy to many international event organizers with strategic communications, business to business platforms, educational training and in-company training programs that are specific to the healthcare sector.
Dr Prem take prides in putting together event concepts which provide invaluable insights into the healthcare sector. On Corporate event side he has successfully consulted Global Healthcare & Medical Tourism Congress, world Healthcare Congress, World Congress – Middle East and many Healthcare travel congresses.
He has also developed successful consumer event through developing corporate social responsibility strategies for many international organizations.
Dr Prem is leading individual consultant for Global Healthcare Conference and congress industry mainly because he holds pulse on global healthcare developments. His defined agenda topics are highly accepted from public and private sector.
Dr Prem provides high end consultancy services from Conference value creation, agenda development, Speaker identification and exceptional promotional strategies. His consultancy includes:
Conceptualization of Conference
Destination identification and key target market evaluation
Strategic Agenda Development
Congress Chairmanship Role
Identification of key note speakers and global Healthcare leaders
Access to above 20,000 Healthcare & Medical Tourism Industry participants
Invitation to governments and representation and delegation on behalf of governments
Creation of business meeting with online software and creative meeting management
Promotion of conferences through white label PR services, hitting guaranteed news services like Google, Yahoo, Reuter, AP, etc (Through established Newswire Services)
Online promotional strategies through online advertisement and social media marketing strategies
Support on Conference Budget development and arrangements on barters services to minimize conference costs
Development of Medical Tourism Workshops
Creating ROI papers for Main Sponsors