Healthcare City Project consultant
Dr Prem as a Healthcare City Project Consultant
Healthcare is a fast growing field and there is an ever increasing need for good healthcare services. With the different medical services that are available at different places, patients often find it difficult to avail the facilities.
With healthcare reformation, the need for a comprehensive healthcare plan is realized. It is necessary to draw a bigger picture and design all-inclusive health projects.
Healthcare city project is a proposal that can solve this purpose and provide quality healthcare services under one roof.
Healthcare city project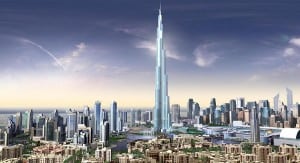 This project needs to meet the quality standards and engage highly qualified and skilled healthcare professionals. It offers full range of medical and paramedical services and may also include complementary and alternative medical facilities and wellness services.
Along with the medical services, the healthcare city project can also provide medical education and research facilities.
Healthcare city project consultant
The healthcare city project involves a lot of meticulous planning and co-ordination with various departments. There are many legal issues, government recognitions and certifications involved in this project set-up. With all these varied requirements, it is beneficial to invest in a healthcare city project consultant, who can guide through the project.
The consultant needs to be fully aware of the healthcare and wellness industry, healthcare marketing and business, government regulations, accreditations and other legal issues. They should have the proficiency in planning, trading, all levels of healthcare services, and be able to provide cost efficient healthcare and wellness solutions.
 Why choose Dr. Prem?
Dr. Prem is a world renowned chartered consultant and is in the best position of offer healthcare city project consultancy. He is highly accomplished and experienced in the field of healthcare marketing, wellness tourism, corporate wellness, and healthcare brand management and similar other fields.
He is a strategic planner and offers valuable healthcare business solutions to suit the requirements of the clients. He vigilantly steps forwards and moves towards the desired goal.
His healthcare city project management includes, feasibility studies to recognize the areas that need improvement and weigh the demand and supply system. This also includes identifying the healthcare specialty areas, gap analysis, and financial capability.
Following this research, there is a need to plan a sound strategy and design a roadmap. Various issues like client needs and social requirements, local regulations, etc need to be kept in mind during planning. The next step is the execution of the project design and developing evaluation system and performance metrics.
Dr. Prem, uses his expertise and cosmic experience to make a difference to his projects. He is an exceptional speaker and compels his listeners to get into action. He has spoken in many international conferences on various topics of his expertise.
How Dr. Prem can make a difference?
Dr. Prem has been in the field of healthcare since long and knows the conventions and prospects of the healthcare industry. He has worked with many large organizations, in several countries and hence has an experience of many governments.
Dr. Prem has developed quite a few healthcare initiatives and wellness programs.   Being a wellness tourism expert, Dr. Prem is well acquainted with the government regulations, accreditation and certification procedures.
Dr. Prem has worked in many countries and has the knowledge and expertise of working with different cultures. This proves to be beneficial as he has worked in various set-ups and brings with a wide range of proficiency.