Global Healthcare Consultant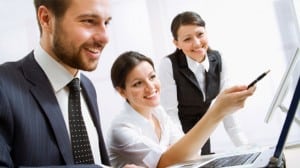 Whether you are Hospital, Healthcare Management Provider, Pharma Company, Medical Equipment manufacturer, Healthcare Event organizer or Healthcare investor, the likeliness is that your organization would need global expansion plan to expand your product and service reach.
On one hand Globalization of Healthcare provides you great opportunity to expand your portfolio, on other hand it is uncommon for your organization to expand, stratize or operate business without any global assistance / experience. Hence, Dr Prem provides you great opportunity to expand your business Globally through Strategic Consultancy and Support in developing resources and connections.
Dr Prem has consulted more than fifty Global Healthcare Organization, has spoken in more than Hundred Healthcare Conferences & Congresses across teh globe, and has educated / trained more than 50,000 Healthcare and Medical Tourism professionals through his speeches, workshops and webinars.
Dr Prem has network and connection of 100,000 Global Healthcare Professionals through is various resources including Global Healthcare Network; hence Dr Prem is uniquely positioned to assist the health care industry by managing its global strategies, relationships, operations.
Contact Dr Prem to know more about the Global Healthcare Consultancy Services.