Life Quotes
Self-management, therefore, is all about becoming your own leader by training your mental, physical, social and intellectual faculties in different ways.
A Quote by Dr Prem Jagyasi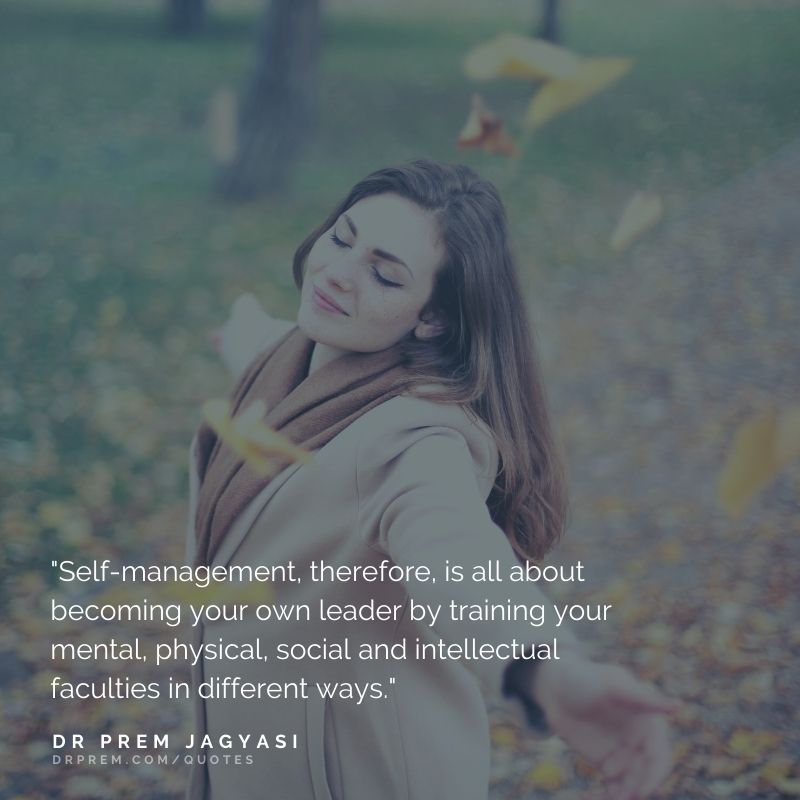 To shine like the sun, first, you have to burn like the sun. But how do you do that? You do that through self-management. When you deep clean your house, you gather unnecessary stuff and dump it, and then you gather all the things in their proper places. In a similar way, you need to deep clean your life. You need to let go of all the people and things that you don't want or even need in your life. In addition, you should arrange your time, your emotions, your thoughts in such a way that everything accords with what you want to be in life.
Quotes; "Self-management, therefore, is all about becoming your own leader by training your mental, physical, social and intellectual faculties in different ways." – Quote by Dr Prem Jagyasi