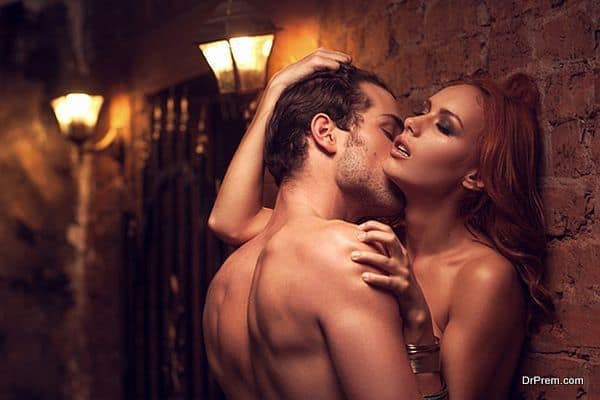 For two individuals who are in love with each other, security in their relationship is fortified by that connection with each other. The closer each one gets to the other person, the more able they feel standing by themselves. There occurs that feeling of a light spirit whenever a person loves and is loved. While these hold true, there may also come situations where an illusion of love is created, and many, on a certain level, believe that sex is a major contributor to why this becomes possible.
There could occur moments when an individual might feel something so right that it couldn't be wrong, and committing to the act just seem like the most viable thing to do. Physical pleasure with no emotional bonds being a result – this is what it has been for many who've become rubbed of the modern ideologies of sex. While some are able to do so, there are also those who find it hard to create the line between the physical and emotional. And there are certainly those who might experience an emotional attachment despite being sturdy as stone in the first place.
Culture is a huge factor that affects one's viewpoint regarding love and sex. There are people who are comfortable with engaging in casual sex, and there are those who may believe that such act is a result of a real love relationship. However, in situations where your body experiences that 'urge', your own sense of reasoning may not be as solid as you may think. Even some of the most emotionally disciplined individuals may not resist the temptation.
As a person gives in to this moment of pleasure, both his heart and mind could process thoughts about what is really happening at this particular instant. One may be aware of some things regarding the other, while such could serve as an overstatement. For an individual who believes that sex does not influence his emotions, there would be no issue regardless of how well he knows the other individual.
Consequences become worse as emotional attachment is developed for one who doesn't feel anything at all doing the act. Scientifically, during the act of making love, the brain secretes a hormone that makes one feel attached to the other, which, in turn, results in feeling in love
The person perceives the other's thoughts or feelings about him in the way that matches how he thinks and feels. Such could lead to the person filtering ideas that contradicts his perception about the other person.
And in this situation, what he will respond to is the model he created instead of reality, thus creating the illusion of love.