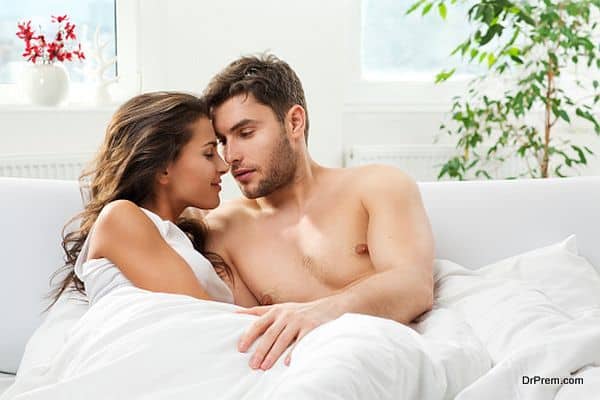 A marriage goes through bad and good phases. There are several reasons why marriages fail but the most basic being lack of intimacy. It becomes very hard for a marriage to survive if there is no intimacy.
The following are tips that you can follow to bring back romance in your bedroom:
The most important thing to do is to ensure that there is constant communication between the two of you. Be sure to let your partner know how you feel. This helps in sorting out all issues that you and your partner may be going through.
Always remind your partner how important they are to you. Show your partner how much you value them by treating them in a special way; you could begin by even cooking their favorite meal.
Create a sense of adventure. If you want to get to know your partner better then you could begin by exploring new things together. This comes in handy in creating stronger and deeper intimacy between the two of you.
Pay attention. Life can be stressful and busy which can make you to become disconnected. Make time to be attentive about what your partner is going through.
Treat your partner with respect. Always treat the other person well because it shows them that you appreciate them.
Stare in each other's eyes. Face your partner and stare in his or her eyes softly. This brings a deeper connection.
Go out for a date. Take time to spend quality time with your partner.
Give your partner a massage. This is very important because it helps you to access your partner's responsiveness Explore your partner's body gently.
Kiss your partner gently. This makes your partner to get aroused.
Pulse the pubococcygeal muscles when making love. This is done by making back and forth motions to achieve more satisfaction.
Simple gestures like getting for your partner some roses or any other gift goes a long way in spicing up your love life.
Make for your partner some breakfast and take it to them in bed. This shows your partner that you care about their well being.
Always give your partner praises when they do something good or positive. Remind your partner about what attracted you to them.
Physical and emotional intimacies go together. You can not achieve any physical satisfaction if you are not well emotionally.
A marriage can never survive if there is no intimacy. Communication is the most important aspect when it comes to bringing back romance in your marriage or bedroom.