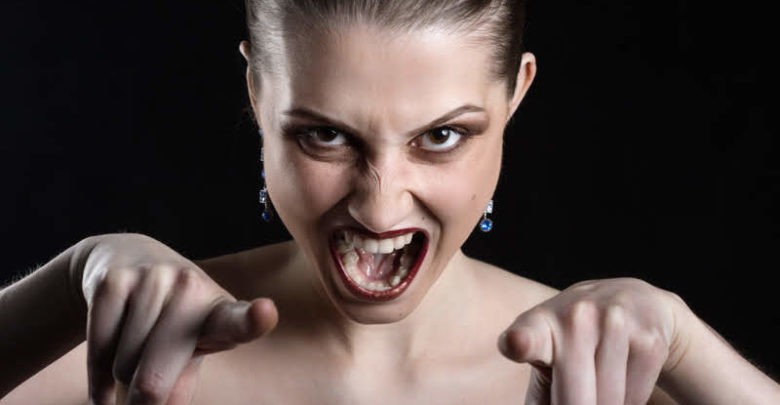 A woman's mind is one of the most challenging puzzles that a man is confronted with. Women have an amazing ability to camouflage their true selves behind an impregnable mask. Crazy women can be truly exasperating with their unpredictable behavior and insatiable demands. Here are some tips on how to deal with crazy women.
Do not disagree at any point
You may land yourself in a soup if you try to disagree with a crazy woman. Even if you know she is asking for the moon, you need to agree at that point in time to get it for her. Later, when she is in a slightly saner temperament, you can reason it out gently and make her understand why it is not possible to agree with her. If you rebuff her with a blunt 'no', you are surely asking for a bigger trouble. So, the best way to handle a difficult predicament is to readily agree with her at that point in time.
Show some love and affection
Crazy women are basically immature. They have the reasoning ability akin to a four-year old. Remember this and try to cajole her with lots of love and affection. This will make her feel secure and protected and she may begin to listen to you. Once she knows that you are dependable, she will at least look at things from your perspective.
Relax and meditate
It is extremely vital that you hold to your sanity if you are saddled with a crazy woman. Otherwise you too can fall off the horse and eventually turn crazy. The best way to not get frustrated is to go on long refreshing walks for relaxation. You can also sit in a quiet place where you can simply close your eyes and meditate for few minutes. This will help you find inner peace and you may not feel like pulling your hair out at every other helpless situation. You can relax listening to your favorite music or watching a favorite movie to make you forget your woes surrounding the crazy woman. Sometimes, crazy women gets a sadistic pleasure to frustrate you out of your wits. But you need to remember that it takes two to clap hands. So, if you do not react adversely to all her irritating ways, she may slowly but surely stop doing things simply to annoy you. Things will be much more peaceful after this.
Confide in someone close
Talking out your grievances with someone close to you eases the burden considerably. You can concoct a hypothetical incident and make it sound like someone else's story. This will make your confidante analyze the situation as a third party and he or she may come up with some real good solutions. It is always best not to involve family since this may tarnish her reputation leading to complications. It would be better if you choose a confidante who has no communication with the crazy woman you are dealing with. You can alternatively take help from a psycho therapist or a priest who will be able to bail you out of a difficult problem. Since they keep coming across so many such incidents, they can correlate matters and come with some excellent tricks to deal with crazy women.
Take a detached approach
Detach yourself from all feelings and you will see that you can deal with a crazy woman much better than otherwise. When a woman acts crazy, forget that she is close to you and think she is just a passerby. This will enable you to view her from a different angle and you may not get so upset with her long list of displeasing demands. You need not be apologetic to others for her actions. After all, it is not your fault that she is crazy. A detached approach also serves the purpose of tolerance. You may be able to tolerate her for a much longer time if you do not draw yourself in self pity. You need to accept a crazy woman and gradually win her over to such an extent that she starts following you and your advice for better quality of life for both you as well as her.
Dealing with crazy women is no doubt an uphill task, but with a little bit of patience and understanding you can handle the situation with aplomb.