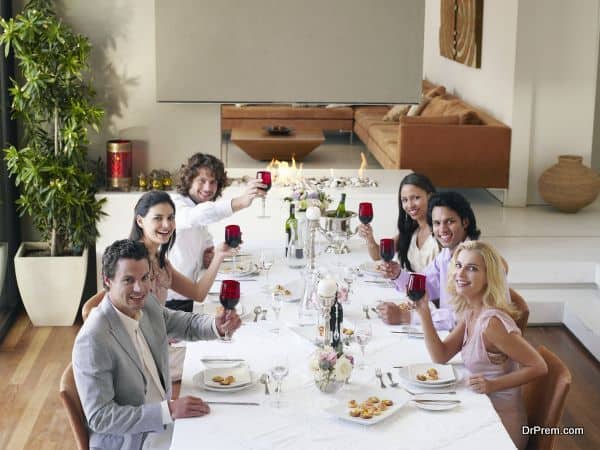 Celebrating Friendsgiving with your friends is great. And if you're hosting it, you must follow some ground rules, rather call them the Ten Commandments. These commandments are going to help make your Friendsgiving a success, ensuring that everyone's fed and happy. Invite your friends with their guys and start planning. The basic rule of Friendsgiving is sharing the work and the fun with friends, but as the host you do have some duties. Check out the 10 commandments of Friendsgiving to be a wonderful host:
Thou shalt choose the date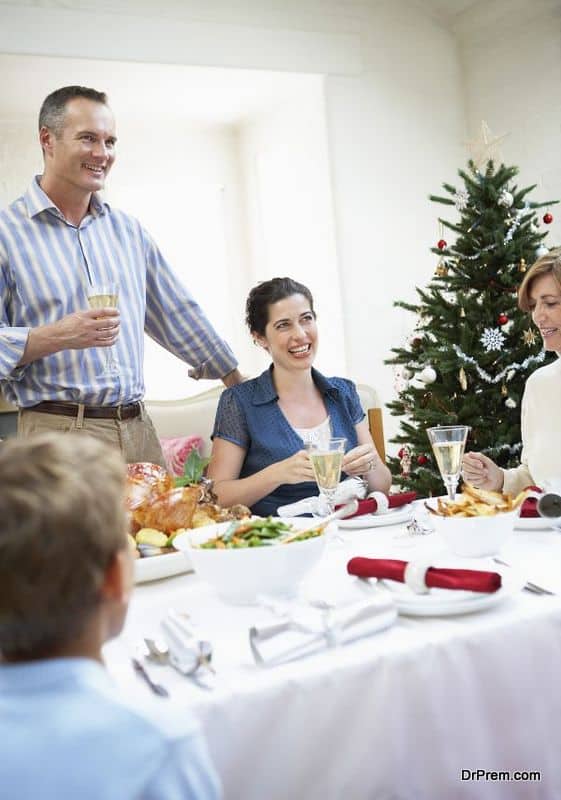 The first thing is obviously to choose the date. You can celebrate it before or after Thanksgiving, and send out the invites to your friends. You should get them to RSVP you so that you can prepare the food and drinks accordingly. They have to RSVP you at least two weeks before so that you have enough time to prepare.
Thou shalt plan the menu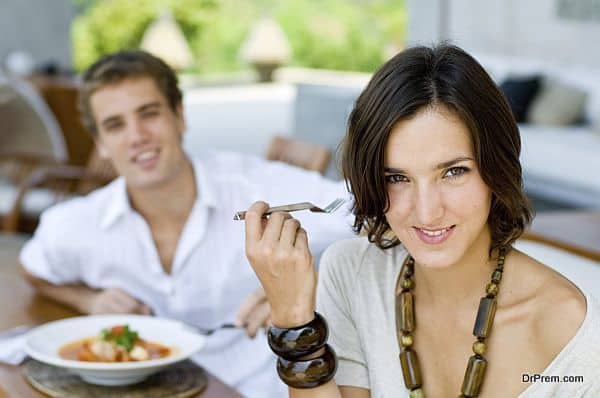 Get a few of your friends together and plan the menu. You must have a main, which could be turkey, at least two sides (potatoes and veggies), and a dessert. You can never have enough stuffing so get creative on that. Sides like potato gratin and cheesy potatoes are crowd pleasers and most people eat them without a fuss, so you won't be left with a ton of leftovers. Or you could totally go off the traditional Thanksgiving menu and think out of the box to create your own, unique Friendsgiving menu. 
Thou shalt assign dishes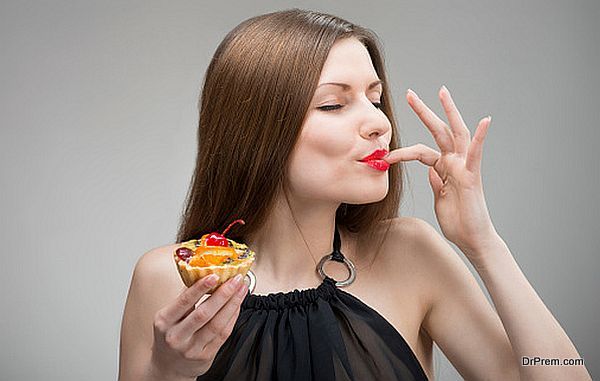 The best thing about Friendsgiving is that it's all about potluck so everybody brings something. You could do the main but your friends can help you by making the stuffing, if you're having turkey. Assign the sides and the dessert to different people so that all of you can enjoy a stress-free Friendsgiving, with delicious food, and the least hassle. Be sure to write down which dish you have assigned to whom, so that you can keep track of it, and there's no confusion.
Thou shalt assign yourself the turkey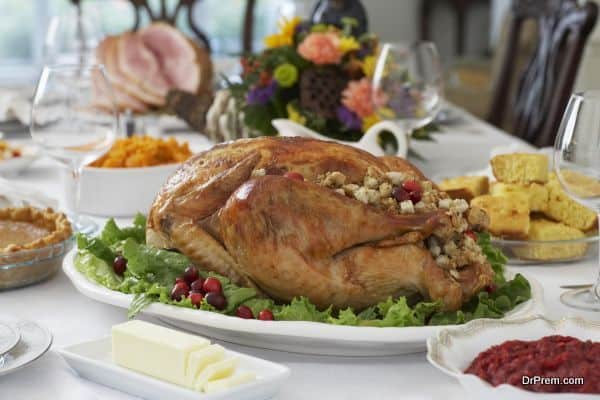 As the host, you should make the turkey, as it takes a long time to prepare and cook. Buy, thaw, cook the turkey and make the gravy. This is a time-consuming process so it's best that the host should take on this task. It's quite an achievement and your guests should not expect any more cooking from you! 
Thou shalt ensure some vegan dishes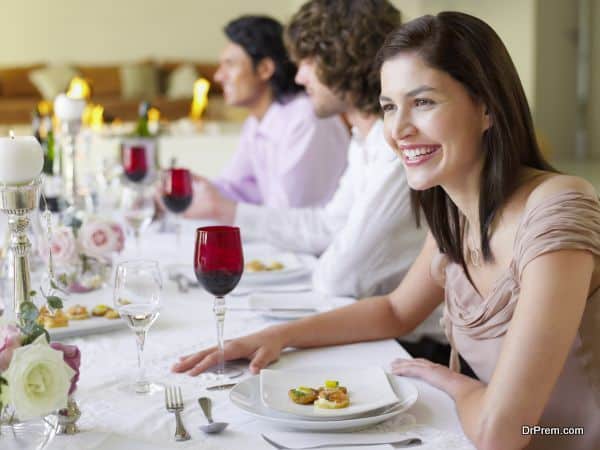 While planning the menu, you as the host must find out if any of your friends are allergic to certain foods, or if they're vegan or vegetarian. Then plan at least three dishes which they can eat. 
Thou shalt not be overwhelmed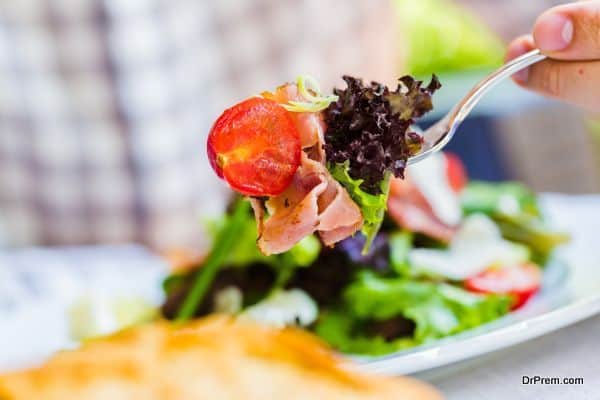 You've taken on the role of the host and assigned dishes to everyone, but still, the host has to look after a ton of things to make the occasion a success. This can easily overwhelm you and you may have panic attacks too! But remember, you can rely on your friends and as Friendsgiving is about friendship, you can ask your friends to pitch in and help you, if you get stressed out. That's what friends are for, right?
Thou can feed canned and bagged food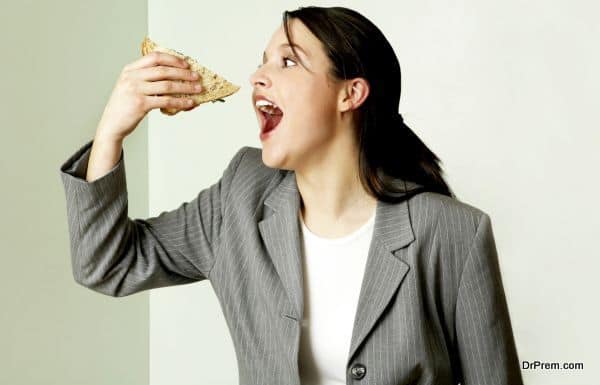 Don't be hung up on home cooked food, cooked either by you or by your friends. If you love cranberry sauce, and none of you know how to make it, just go out and buy some. That goes for snacks too – buy tons of bagged chips and nachos, and things you could fry, instead of slogging over things you've never made.
Thou shalt ask for wine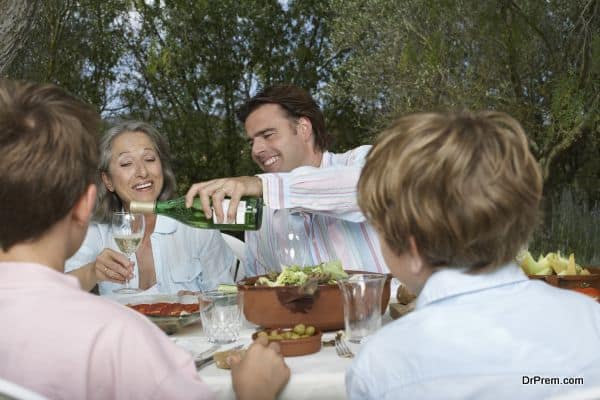 Ask your friends to bring a bottle of wine each, or whatever their favorite drink is. You can make an amazing house cocktail as your contribution.
Thou shalt set a real nice table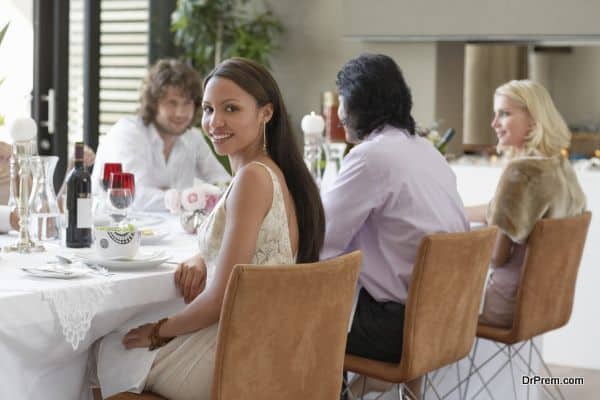 You should set a nice table for your friends completes with silverware, tablecloth, water and wine glasses, place cards, flowers, candles, and iced water, to make your friends feel special..
Thou shalt not forget the playlist
Assign this to someone in your group who's into music and enjoy a lovely evening filled with delightful music.
Friendsgiving is all about enjoying with friends, and expressing gratitude for friendship, and less about the food and everything else, as long as everyone gets something in their bellies!