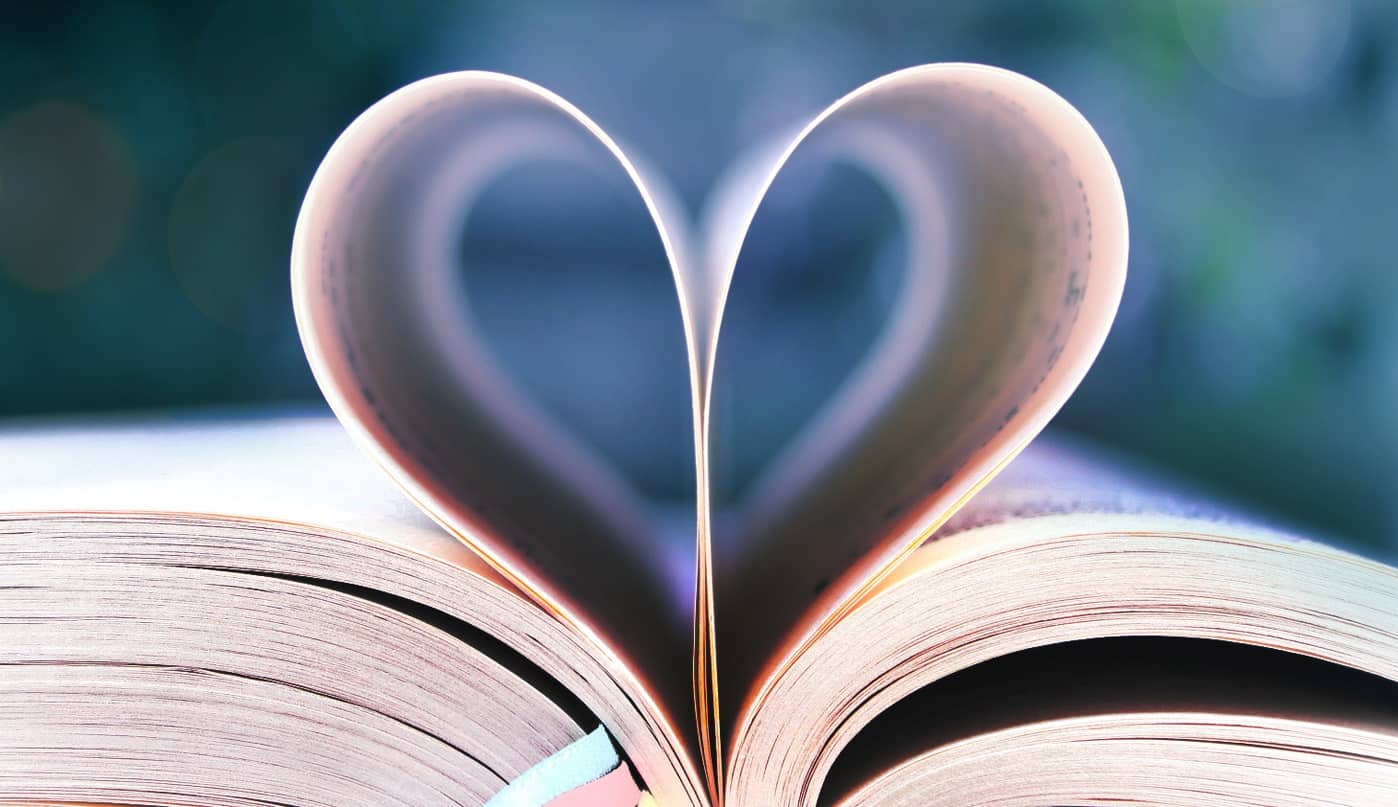 Love Story: 10 Best Love Stories Of All Time
The season of love and romance is almost upon us, and this calls for a celebration of the greatest love stories of all time. Everyone has a love story, and some may be even better than the ones below. Whether your love story is finished or still in progress, there is a thing to be said about a great piece of literature that allows its readers to experience the deep emotions of a great love story.
These love stories may not come as a surprise but we took out the most obvious such as Pride and Prejudice and Romeo and Juliet.
Some come in a movie form as well as a book, but as fans of books, we recommend you pick up a paper copy and reproduce your own interpretation of the story.
Now curl up in-front of the fire and read one or all of the following best love stories of all time.
1. Jane Eyre – Charlotte Brontë
Want a romance story? Read Jane Eyre. Want a gothic tale? Read Jane Eyre. Want to learn about Victorian culture? Read Jane Eyre. Jane Eyre has it all for me; the romance, the self-realization, the complexity of narrative. It's a sweeping, disturbing, intense, thrilling, very romantic gothic love story, written in the voice of a very intense, almost claustrophobically self-aware young heroine.
2. The Time Traveler's Wife – Audrey Niffenegger
Audrey Niffenegger did a beautiful job taking some of the most complex ideas – time travel, marriage, love, children, friends, literary and artistic allusions, religion, death, drugs, childhood, growing, loss, and what it means to be human – and weaving them together poetically and with amazing clarity. The movie doesn't do the story justice, so pick up a copy and enjoy one of the most interesting and powerful love stories of the 20th century.
3. A Walk to Remember – Nicholas Sparks
The book A Walk To Remember is one of the most beautiful love stories ever written. Written with a typical high school setting, Landon Carter the popular "stud" was running out of time with no date for the Homecoming dance. Jamie Sullivan, the most unpopular preacher's daughter is the only girl left who has not been asked yet to the dance. Although not his first choice, and the fact that he's running out of time, Landon asks Jamie to be his date. She then asks him to participate in the winter play with her, where he first realizes how beautiful she really is. They partake on a journey of falling in love and doing many wonderful things together.
4. Atonement  – Ian McEwan
This is an engaging story and so finely written that the reading is both effortless and seductive.
McEwan invites you into an English world that you will smell, hear, feel, and taste – and your mind and emotions will be fully engaged. The family has money and servants but this is nothing you've seen on television or the movies. The story is told with discipline and control, and from several points of view. The people are palpably real. It's a tightly organized and satisfying assemblage of the things that matter, among them family life, childhood, debt and obligation, loyalty, imagination, faith and hope, innocence and guilt, love, desire, varieties of destruction – and the urge to make a difference.
5. Anna Karenina – Leo Tolstoy
Anna Karenina is a book that could be compared to a beautiful mosaic of interlinked stories. Thanks to Tolstoy's book, we get to know characters who sometimes seem so real that we cannot help but living with them the series of events that are recounted in this book.
6. Gone with the Wind – Margaret Mitchell
Gone with the Wind is an American War & Peace. This is serious literature, which won the Pulitzer prize, no less. Most people don't see past the epic plot or the love story, but this is no less than a successful attempt to reclaim a discarded culture. It is not about crinoline and lace, it it about the Apocalypse and how losers of the counter-revolution must learn to live in a place where all their politics, personal or civil, are demolished.
7. Wuthering Heights – Emily Brontë
Classic novel of consuming passions, played out against the lonely moors of northern England, recounts the turbulent and tempestuous love story of Cathy and Heathcliff. A masterpiece of imaginative fiction, the story remains as poignant and compelling today as it was when first published in 1847.
8. The Princess Bride – William Goldman
Utterly charming, The Princess Bride combines action, adventure, plenty of swordplay, and yes, some kissing. Those of you who only saw the movie are missing out on many of the delights of the book, notably on the developed back story of the characters and the clean, wry prose.
9. Water for Elephants – Sara Gruen
Stripped of everything after his parents' untimely death, twenty-three-year old Jacob Jankowski has failed to sit for his veterinary exams at Cornell, left with no home and no future, the country struggling through the Great Depression, bartering in goods instead of money. Hopping a train that by chance belongs to The Flying Squadron of the Benzini Brothers Most Spectacular Show on Earth, Jacob hires on to care for the menagerie, his training an entre into this bizarre world; but as the novel begins, Jacob is an old man, restricted to an assisted living home, his memories sparked by a nearby visiting circus and a creeping helplessness that assaults his ageing body: "Age is a terrible thief. Just when you think you're getting the hang of it, it knocks your legs out from under you and stoops your back."
10. Outlander – Diana Gabaldon
The epic tale begins when Claire Randall, a young combat nurse in World War II, moves to Scotland with her beloved husband to reignite their marriage interrupted by the war. Hiking one day, Claire accidentally passes through the stones of an ancient stone circle and wakes up to find herself in 18th century Scotland. Lost, alone, and confused , Claire's path crosses, and is inextricably linked to, a young Highland warrior, James Fraser, and the love story begins.