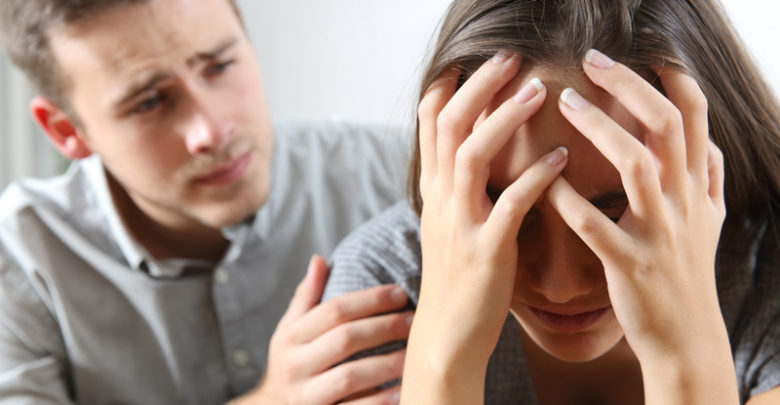 Insecurity is a behavior that is not limited to women alone. It can happen to men as well. Most often, this arises when you lack self-confidence. There could be much harm caused when this trait gets totally unjustified. Let's read on to understand how to deal with insecure women.
Identify the signs of insecurity to deal with insecure women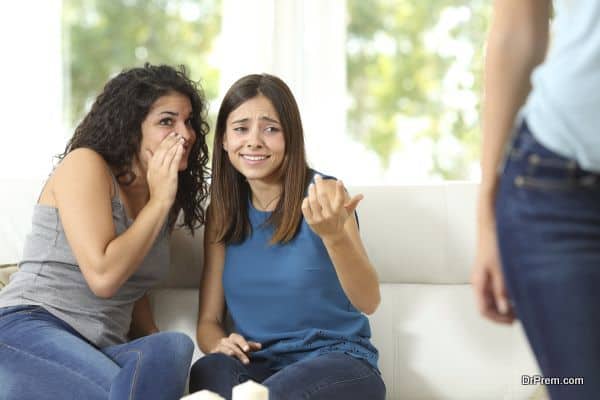 Insecure women are very sensitive to criticism. Due to a lack of self-confidence, they fail to accept their own actions. As a result, they wouldn't be willing to acknowledge their flaws. They care much about what other people think about them. So you will have to make them understand the cause and discuss things in an amicable way.
Building confidence 
Allow them to share their fears and troubles with you. You need to help her express her feelings and thoughts about life. They could be insecure about many things in life. Try to identify their biggest challenges and insecurities they face. Most often, it would be about relationships, material needs, about their future or work.
It is good for insecure women to share their worst imaginations and fears with someone close and dear to them. They seek for a shoulder to lean on. So, try to offer your time and ensure that you are the best person that she can trust. She needs to believe that it is absolutely alright to share her feelings of insecurities with you. Spend quality time with her. Build her level of confidence. Bring her to a point where she can rest and trust herself.
Appreciate and do not blame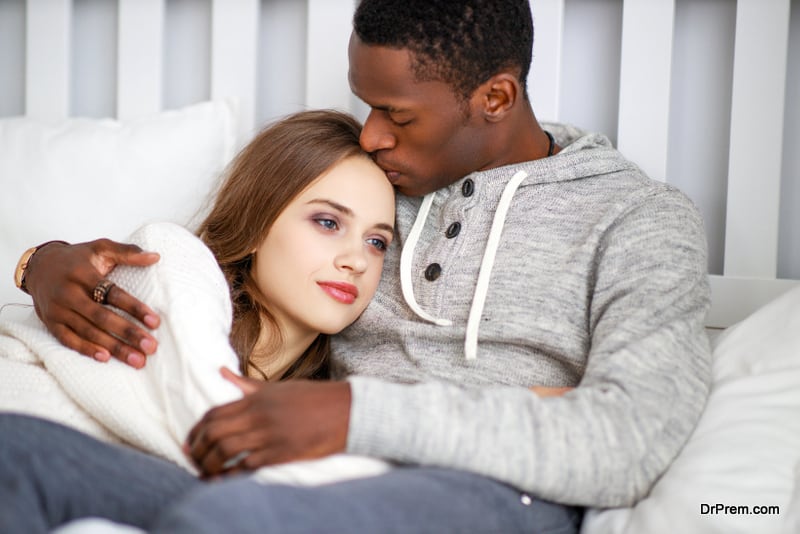 When you know that a woman is insecure, you may try to prove her wrong and put her down, as it may not be your problem to deal with. But, know that she is a human being as you are, and she also faces her portion of struggles and rough patches in life.
By blaming, you just increase her level of insecurity within herself; but by hearing her out and appreciating her viewpoints, you could be adding value to your relationship with her. Stay polite and teach her instead. She needs to start feeling good about herself. So appreciate all her good qualities. You'll have to acknowledge her opinion and let her know that it matters to you.
Insecure women feel that they are ignored when it comes to voicing their perspectives or opinions on things and situations around them. It is better to appreciate and acknowledge their angle of life as well.
New endeavors and activities
Insecure women need to move on and understand that life is worth living, and their insecurities wouldn't actually help them grow in any way. This could be a challenge in the beginning, but it helps in the longer run. They need to be introduced to newer and fresh leaves of life where they can imbibe and enjoy the uniqueness and newness of their lifestyles. Drag their attention to something worthwhile and interesting, apart from their regular work and other personal issues. To deal with insecure women, link them up to activities like sports, music, arts, traveling, indoor games, entertainment and so on. These activities could keep them away from feeling insecure.
Feed them with positive assurance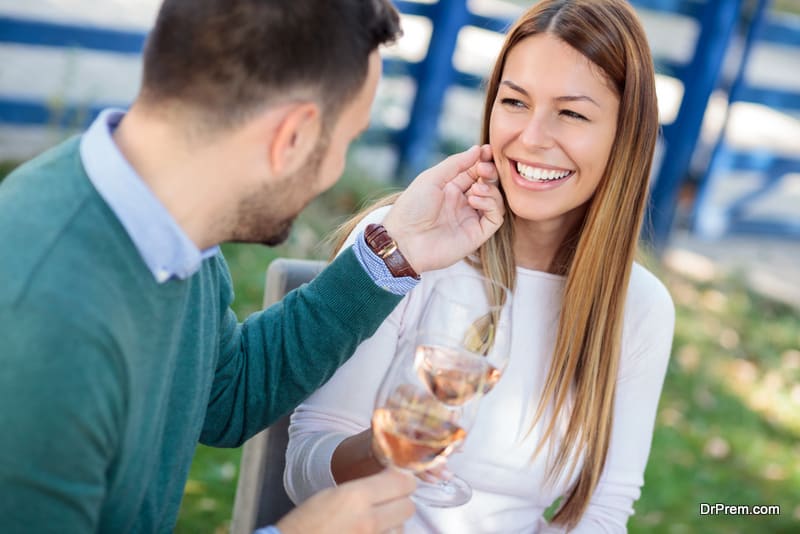 To deal with insecure women in your life, you need to reassure that you like her, and hence you are with her. Exceptions could be reserved for unjustified assertions though. Be honest and upfront. You need to make sure that your impression about her is absolutely untainted and good. Remind her that she means a lot to you and that you enjoy your relationship with her.
When their dependency on someone gets shaken, they often tend to get insecure. Also, when the seed of insecurity within a woman gets nurtured, her confidence level goes weak. Therefore, the quality of assurance becomes an integral part of her relationship with a person. They would love to hear you say that you are with them, at any cost.
Before you go…
If you worry that your relationship is at risk due to insecurity (be it you or your partner), there are certain ways to save your relationship from being gobbled down the throat of the 'insecurity' monster. Read on.
Life takes a new turn when you get married. Your happiness no longer depends upon you. The same person who used to have a lot of time for his friends hardly affords to have his/her own space and time. You need validation, attention and get partially dependent upon the other person. Some couples are always in a hunt to trace signs of someone else in their relationship that does not even exist. This applies the same to men and women. You have mixed feeling towards your partner; at times, you feel insecure and even envy him/her. Couples who sort out such issues live a healthy relationship. Follow a few simple tips to ensure this problem doesn't' get ugly:
Be your true self again

You need love, acceptance and a feeling of belongingness but this all must not come between you and you happiness. Try to balance things up, a relationship is supposed to make you feel complete not empty or insecure. You are a complete self who does not need someone's attention or validation. When you are your true self, you live a happy life. You love yourself and that makes you even more valuable. Apart from this, you allow your partner to have his/her own space since you feel secure in your life.
Feel complete even without your partner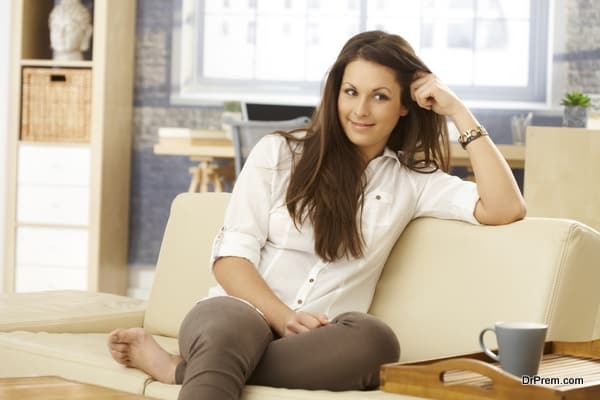 You feel insecure when you are not able to find happiness in your own life. You feel dependent and rely upon the other person for almost every little thing. If both partners feel this way, they fight over trivial issues and feel even more insecure with every argument they have. When two individuals start feeling complete, they are able to support their partners and feel secure. You enjoy each moment spent with your partner and your partner brings out the best in you. You feel comfortable even when you are not together.
Get used to your earlier self

No doubt, you must have experienced life alone when you were single. It is just a matter of habit; if you change your habits, you can change your emotional as well as psychological condition too. Learn to depend upon your own self once again. With practice, you learn to be your real self who feels complete. It is a slow and steady process but gives you dynamic results.
Do not seek useless details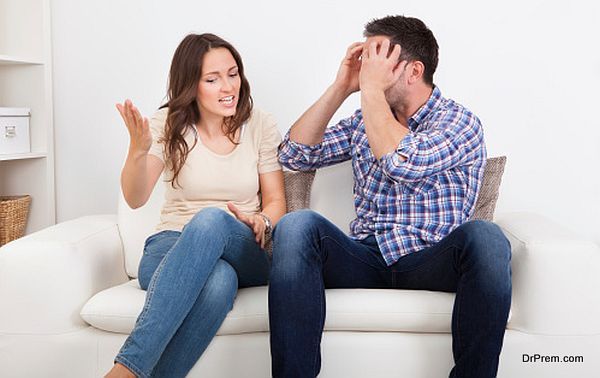 You must not give shelter to self-destructive thoughts since they twist your ability to see things in a positive light. Do not try to invent something that does not exist since insecurity can give rise to problems that sometimes take a lifetime to resolve. You know your own worth and this matters the most in a relationship. If you feed negative thoughts to your brain, you would have to deal with the circumstances too.
Communicate with your partner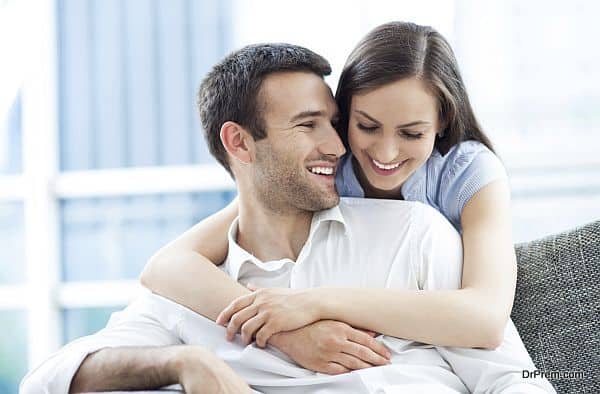 Every time you feel insecure, share the reason for your insecurity with your partner instead of making assumptions. Have an open conversation with your partner and point out the specific behavior that has lead to the feeling of insecurity.
The need for a breathing space

It is important for both the partners to have their own breathing space since it enables you to grow as an individual. You sure have to spend quality time with your partner but this hardly makes up for your need to be with yourself from time to time. Pursue a hobby or get together with your friends.
There is no such thing as perfect relationships; it is just that you work together to look at the positives aspects of your relationship. There are ups and down but that does not mean you make decisions based on assumptions. Feeling of insecurity can make it difficult to think or act rationally and it makes the feeling of insecurity even worse.