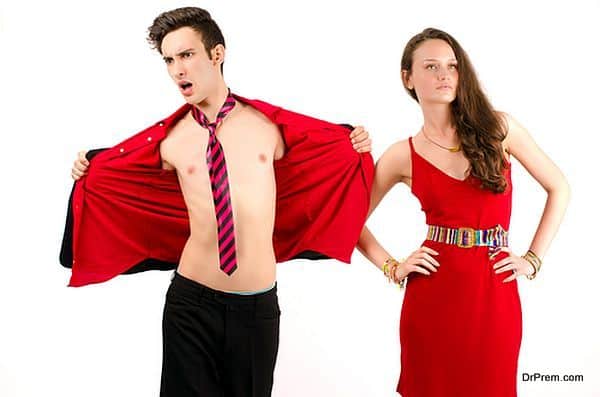 So, there is this girl that you like and are head over heels in love with. However, she doesn't seem to be very impressed with you. You tried your best and are on the verge of doing a lap dance naked to get noticed but the girl has not relented yet? Maybe, you aren't doing it right. Here are a few tips that will help you impress the girl and get her to notice you. After all, isn't that the very very first step in the unwritten dating rule book? Go ahead then, what are you waiting for?
Play it Cool
As much as you are dying for her attention, don't show it. Keep a calm face as you come around. Even if she does notice you or looks at you, pretend as if you don't know anything. Just sit around calmly. If possible, divert your attention elsewhere. Read a book or download a cool app on your phone. There are enough ways of keeping yourself busy. At this stance, the girl may or may not come and talk to you. Keep a watch on her from the corner of your eye to know if at all your charms are working on her.
Dress Well
When one says dress well, doesn't mean you have to dress like you are attending a page 3 party or are intended for the fancy dress as a joker. You have to dress in a presentable manner. Everyone knows when they are looking good and when pathetic. Listen to your inner voice while you are dressing. Obviously, you aren't going to wear tuxedos to college. Get yourself nice jeans and a tee and a cool hairstyle. With all of that, you are definitely good to go and no one can stop the girl from noticing you.
Cool and Intelligent
Just looking good and playing it cool is not going to do the trick. No girl can resist a hot and intelligent guy. Hence, keep yourself updated and show off your intelligence during the class. This way not just she but the whole class is going to notice you. Obviously, you are going to be liked by each and everyone present in the class.
Lastly, don't forget to be yourself. For, you want people to like you for who you are and if you can make that happen, then there is definitely nothing better.