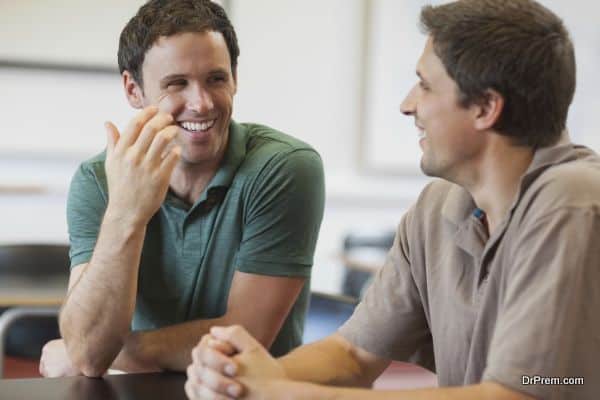 "How can you even think of living a good life if you don't have the recourses? I mean you have to fulfill the necessities of life so that you can think beyond. I have a job but I need a better one. I have a house but I need a bigger one since the kids are growing up," Keith said.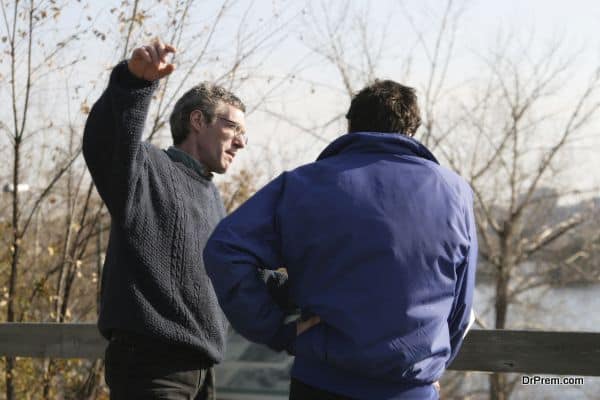 Keith and Jeff who had been friends met after a long time. Jeff went to meet Keith at his house. Soon the conversation turned into complaints as Keith was a bit down and low. He was worried about his future and thought that Jeff could suggest him a way out.
"Keith, every word you have said so far makes a sense but you must not forget that there are always two sides of the coin. It is true that you have to be a good provider to your family but there are other important things in life my friend," Jeff said.
Keith took a sigh and said, "What could be more important than being a good provider to your family? That's what gives you inner peace, doesn't that, Jeff?"
"Oh, it's difficult to convince you Keith," Jeff said.
"All right then let me just grab a cup of coffee for you," Keith said and took off in a moment.
Jeff picked a magazine from the table and started turning over the pages. A few minutes later Keith came back with two cups of coffee along with a couple of biscuits. As soon as he put the tray on the table, Jeff noticed that there were two different cups on the tray. One of those cups was made of plastic and the other one looked really cool and expensive.
"The washbasin is filled with the dishes. Only these two cups are clean. I hope you won't mind. Take this one," Keith said as he asked Jeff to take the cup, which was made of crystal.
"See, this is how you look at your life and this is the reason why you are always troubled about one or the other thing," Jeff said.
"What do you mean? Is there anything wrong with the cups?" Keith asked.
"Keith, it's not the cup but the coffee, it's the coffee that matters. Does that crystal cup add some taste to the coffee? Does that plastic cup change the taste? Actually no, it hardly makes a difference. The coffee symbolizes our life and the cups here denote the other aspects like money, house or the job. It does not matter whether you live in a big house or a small one. It is the love in your family that makes it a house, doesn't it? Even those who live in posh bungalows and drive a limousine have exactly the same life and at times even worse. It's just the way you look at your life. "
"True but some people have it all," Keith argued.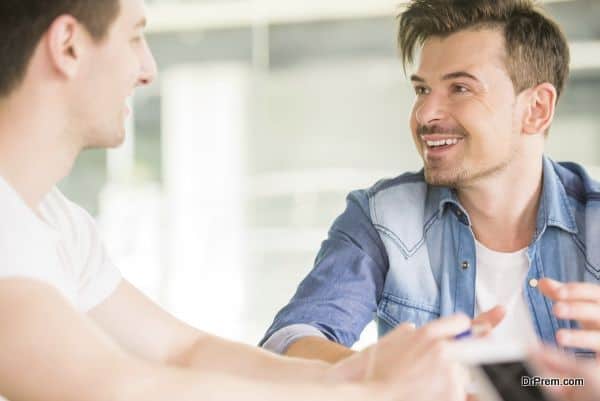 "See, that is just another way to destroy the happiness of your life. You end up feeling disappointed when you compare your life with others around you. You are a unique individual, Keith. Everything that belongs to you is unique. How can you compare it with others around you? You are not even aware of every single aspect of their lives. Focus on your life Keith and learn to love what you have since you always have enough to be happy all your life," Jeff said as he picked up the plastic cup.
"Hmm, the coffee taste great, Keith. How does your coffee taste?" Jeff said.