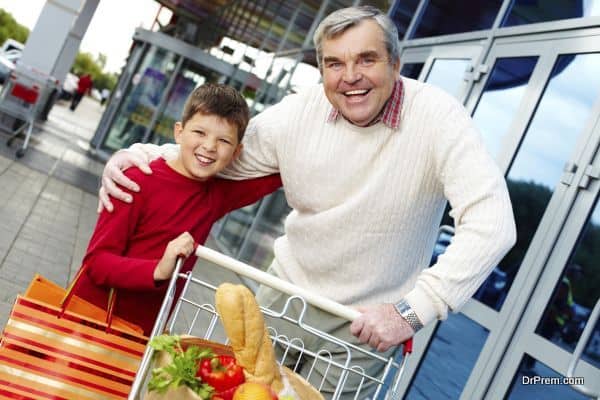 On a Monday afternoon grandfather got ready to go to the store. His grandson came inside his room and noticed that he was all set to go somewhere. He at once went to the kitchen where his mother was making lunch and said, "Mom, where is grandpa going?"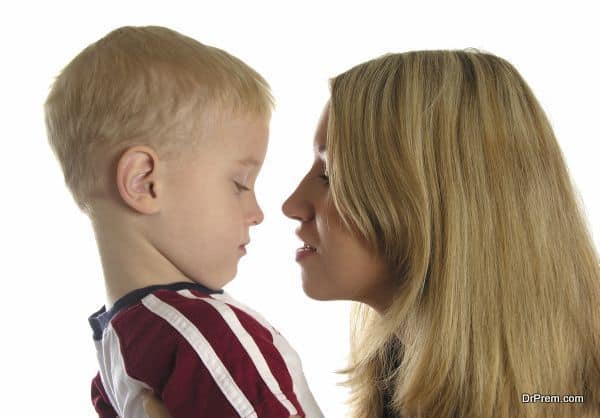 "He is going to the store to get the grocery," she answered.
"I also want to go with him. I am getting bored," he said at the top of his voice.
"No you can't go with him. You always trouble him," she said as she put the pan on the gas stove.
"Mom, I will behave myself, I promise or you promise that you will football with me," the kid said, as he knew his mother would let him go if he talked about playing football. She came in the garden where grandpa was already to go to the store and said, "Dad, would you mind if He came with you. He has promised that he won't trouble you.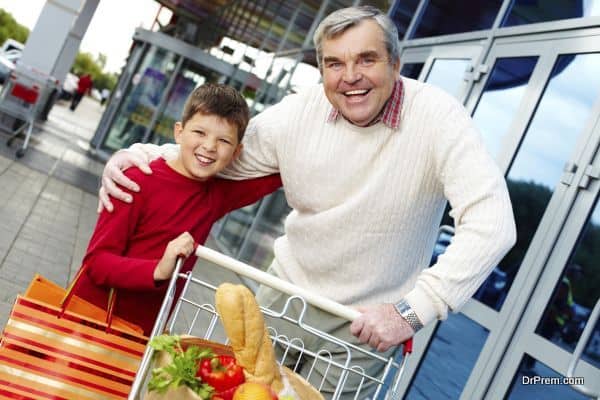 Ten minutes later grandpa was there in the store along with his four-year-old grandson who was a spoilt brat. He had bought only a few things when the little kids started crying at the top of his voice. A few minutes later, he was literally dragging the child, as he was not ready to move an inch.
He somehow managed to bring him towards the cash counter where there was a long queue.
"Come on Jack, everything is going to be all right. Take it easy, boy," the old man murmured.
Then a minute later, he looked at his watch and wiped the tears off his grandson's face who was crying his eyes out.
"Take it easy, Jack. You will be home soon. I knew it would happen. Don't worry, just hang on a few minutes," the old man whispered again.
An old woman standing right behind him looked at the young boy who was still crying and said, "Come on, Jack. Be a support. Take it easy. It's not good to trouble your grandpa, you will be home soon."
The old man giggled, looked at the woman and said, "Ma'am, He is my grandson, Robert. I am Jack."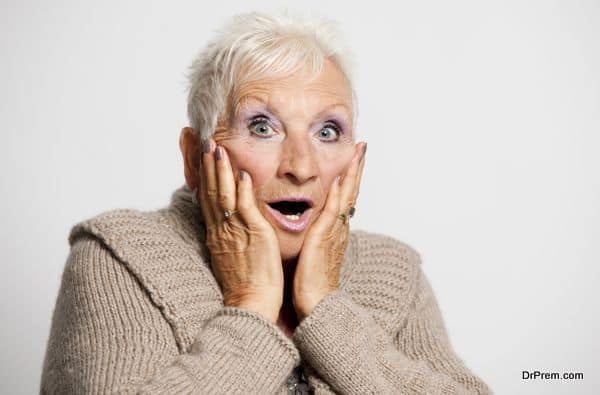 The old woman was speechless and her face went red.
Sometimes people overreact without knowing the truth and usually get themselves into a trouble.