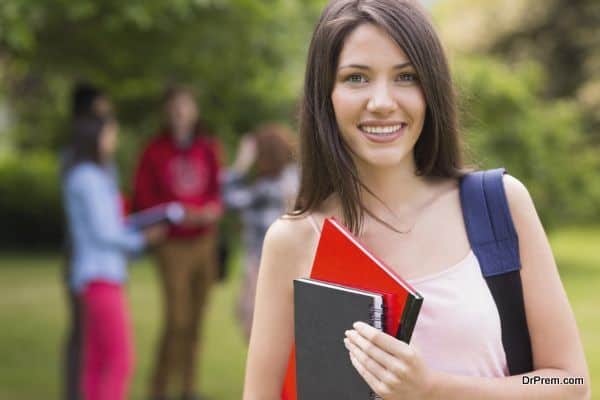 How To Get A Degree Education, Learn A New Language, Teach Your Children Calculus, and Read Thousands of Books for Free
Long gone are the days of Encarta Thesaurus and the Encyclopedia Britannica. Wikipedia has all but obliterated the need for a hard copy of any information. The Internet has changed the face of education and the new generation are going through school with an unprecedented amount of information at their fingertips.
There are so many reasons NOT to study such as: Price, Location and Time. We're going to show you that there really are no excuses.
No matter what you want to learn, there will be a source on the internet. We're staying away the infinite number of articles on Wikipedia and focusing on little gems that give an unprecedented amount of information absolutely free.
1. University Open Courses

A degree education isn't available to everyone for many reasons. For some it's for financial reasons, for others, it's because of a lack of time, but now free degree level education is available to anyone with an internet connection. Free schooling is a new wave of Open Courseware courses by any of the top schools in the world. These free courses can be studied in your own time at your own convenience. The top sources of these courses are:
Coursera: Coursera has partnered with the top universities in the world to offer courses online for anyone to take, for free. 'Our technology enables the best professors to teach tens or hundreds of thousands of students.'
MIT Open Courseware: MIT OpenCourseWare (OCW) is a web-based publication of almost all MIT course content for free. OCW is open and available to the world and is a permanent MIT activity. They now have 125 Million visitors studying 2150 online courses. This also includes the MIT Sloan Business School Open Courseware for free Business Management online courses, and MIT Engineering and Sciences.
Open Yale Courses: Open Yale Courses provides free introductory online courses taught by teachers at Yale University. The aim of the project is to expand access to educational materials for all who wish to learn. Features free online classes and videos.
John Hopkins Open Courseware: This online course introduces students to the origins, concepts, and development of community-based primary health care.
Oxford University Mathematics Open Courseware: Various online mathematics classes provided free by Oxford University.
Featuring over 4000 online video lectures via Youtube covering everything from basic arithmetic and algebra to differential equations, physics, chemistry, and biology, history, medicine, finance, astronomy, economics, macroeconomics, microeconomics, and computer science courses to name a few. The videos are short micro lectures and delivered in an easy to understand format which are being used by over 2 million students a month.
The Khan academy was started by donations and is now significantly backed by the Bill & Melinda Gates Foundation and Google (See this video featuring Bill Gates). This free online education resource has delivered more than 240 million lessons so far and there are now automated exercises with continuous assessment in math.
3. Free Online Language Courses
Whether you want to become a translator or you want to travel the world without a phrase book, learning a new language has been proven to make you smarter. You no longer have to spend thousands of dollars and hundreds of hours in class room, language courses are now free online. The following sites are the best and most comprehensive resources available, and the best part is, they're free.
LiveMocha: Livemocha is the largest language community and offers free online courses in 38 languages. Since launching in 2007, the Livemocha community has grown to over 15 million members from over 195 countries.
BBC Languages: Take advantage of the free online language courses from the BBC.
Radio Lingua Free Language Podcasts: Get access to 20 free online language lessons. The one minute language lessons allow you to listen wherever, whenever you have a spare moment.
Most people have heard of TED and we have already mentioned TED (Technology, Entertainment and Design) when we showed you 4 Inspirational Videos from their Network but TED is more than just inspirational talks. If you have seen a TED Talk, you will remember the first one you ever watched and how good it felt.
TED holds three yearly conferences. The format is fast paced: 50+ talks over the course of four days and they are free to view on their website. To attend a conference, ticket prices range from $3500-$7500 which makes these 1400+ free online videos a great resource.
5. Free e-Books
With the invention of ebook readers, an online community has been created to give users with free ebooks to download and share. We've compiled a list of the best. With an eReader, you can use the following sites and read for free.
Project Gutenberg: With over 42,000 free eBooks and one of the first sites to offer anything like this, Project Gutenberg is one of the most comprehensive sites.
Planet eBook: With 80+ free eBooks, Planet eBook is a growing resource.
eBook Directory: Around 8,000 free eBooks to download and share.
Bonus Site: Free Audio Book Directory
We recommend the Amazon Kindle as the best eBook reader