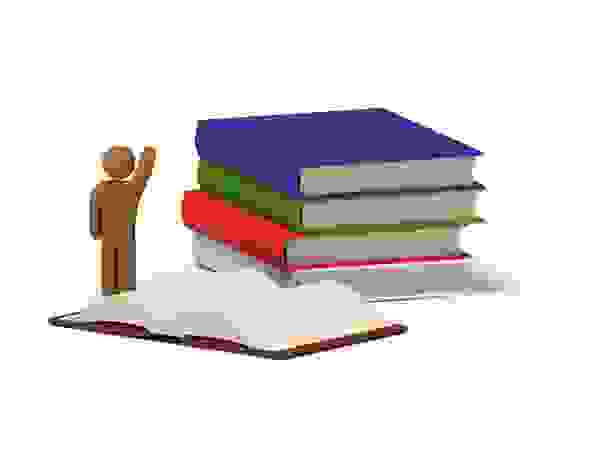 Knowledge Is Ultimate The Mark of Maturity And Success!
Knowledge is the deciding factor that differentiates the average human beings from the cream of the crop. The more knowledge one has in his/her kitty, the more one is prepared to take on the challenges of life, full on. To make a telling impression in a job interview or to be at the forefront of any domain, knowledge is the only convincing weapon.
Here's an example how knowledge plays the most significant role in the all-pervasive commercial world.
In the world of buying and selling, there's a famous quote that, 'the customer is the king.' This quote is more representative of a buyer, rather than the seller, as the law of demand and supply is based on the consumer's behavior. The consumer seeks utility in a commodity, before giving a nod of approval to its price tag. One the contrary, when it comes to a seller, the more apt quote would be, 'knowledge is the king.' A comprehensive awareness about the current market trends or the altering needs and preferences of the consumers, enhance a trader's scope to instill utility into a commodity. And utility is the only deciding factor, whether one would be able to compete in the wider markets.
Likewise, knowledge drives all aspects of the human life. It is both the outcome of observation and experimentation. If you are good at making friends, then you would have certainly learned this art by keeping a keen eye at the way friendship works. Same way, a good mother does not become a good mother, because she has it in her blood. She must have picked up a lot from the way she was raised by her mother and would have also drawn child-care hints from her next-door neighbor.
Besides observation, other reliable sources of knowledge are the life-experiences of our elders. Although one can use mistakes as a means to learn, but it's a method for those who are not highly-ambitious. People with towering ambitions want to progress fast. Speedy growth demands much reliance on the outside sources of knowledge.
Life is all ready to impart us immense knowledge at every step. We just need to walk with open eyes to learn the art of living. Knowledge refines our attitude towards life and allows us to exist at the highest possible level of evolution.  A life immersed in gathering knowledge never goes to waste, for it attracts much fame, respect and wealth. Above all, it boosts the feeling of self esteem, which is simply invaluable.
So, we should not let go of an opportunity to realize our true potential, because to live a rich life is all about living richly.