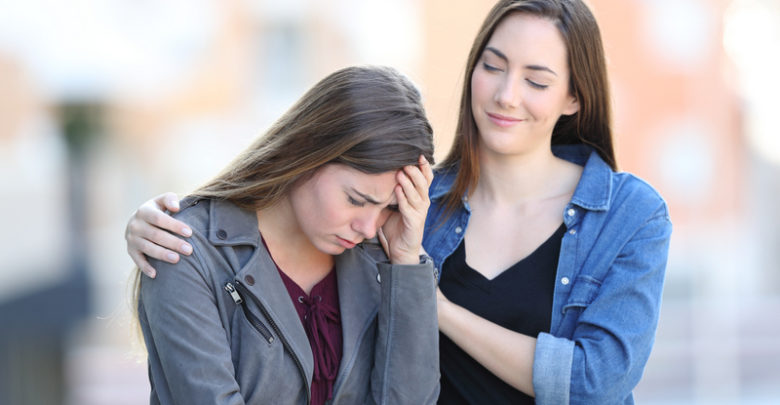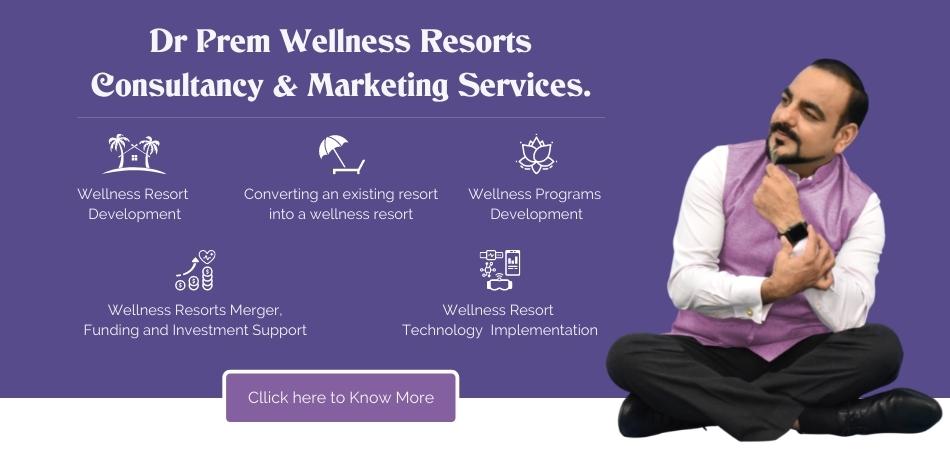 While we all long for a happening friend circle, it's not necessary that everyone in our friend circle is an honest, devoted well-wisher. Friends can be of jealous natured, difficult and even fake. This is nothing unusual but identifying them and intelligent dealing can prevent undesirable situations. This guide helps you to maintain a healthy friend circle.
How to deal with jealous friends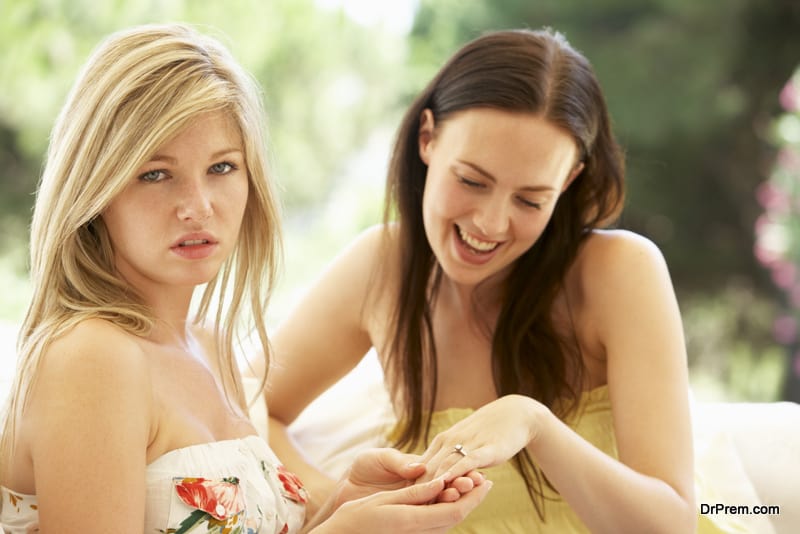 A little jealousy among friends is not very uncommon, but it can prove to be disadvantageous for you at some point in time. It's better to keep your eyes and ears open and take some measures at your end.
Identify that green eyed friend
Yours might be a circle of a few close knit friends, but don't turn a blind eye towards everyone. Always keep your eyes open so that you could identify which friend becomes really happy over your small achievements, which friend seems to get a little upset over your better scores or appreciations that you get. A little bout of jealousy may actually rise in just anyone. Don't be irrational in your analysis. A friend with a inappropriate behavior is not hard to identify. Recall if a friend has refused to share notes with you, or if he or she deliberately tries to create misunderstandings between you and your friends. The answers would be enough to tell you whom you shouldn't trust a lot.
Talk it out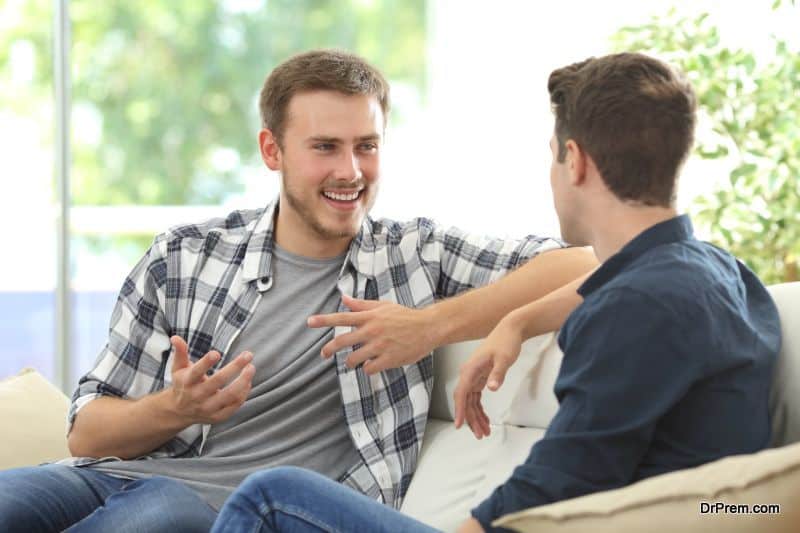 Do not jump to any conclusion in a hurry. After all your friends deserve some brownie points. Pangs of jealousy at some point in time are a human weakness, and if you have noticed it in any friend of yours do not forget to rethink on it. In someone behaves inappropriately once, there might actually be some reason behind that. You should be vigilant enough to understand if someone is exhibiting such behavior on a regular basis or it was just once. The best way would be to talk it out if you get hurt by something. Of course you can't expect someone to walk in and tell you, 'Hey! I am jealous of you.' It's you who would have to judge that. Still, there should always be some room for forgiveness and clearing misunderstandings.
Try to understand the reason
Jealousy may not sound good, but the fact is that it is often ignited by a few shortcomings in our own lives. A friend may not be jealous of you due to some malicious thought only, any problem in his own life may sometimes also lead to jealousy. If you have loving parents and your friend is often rebuked at home, in all probability he might be a little jealous of you for that. Reasons like this should be understood. You can easily give an aid to such feelings of your friend that are related to emotional loss or lacunae. Try to be a good support to your friend so that he can confide in you. This way you would actually strengthen your friendship.
Don't stop socializing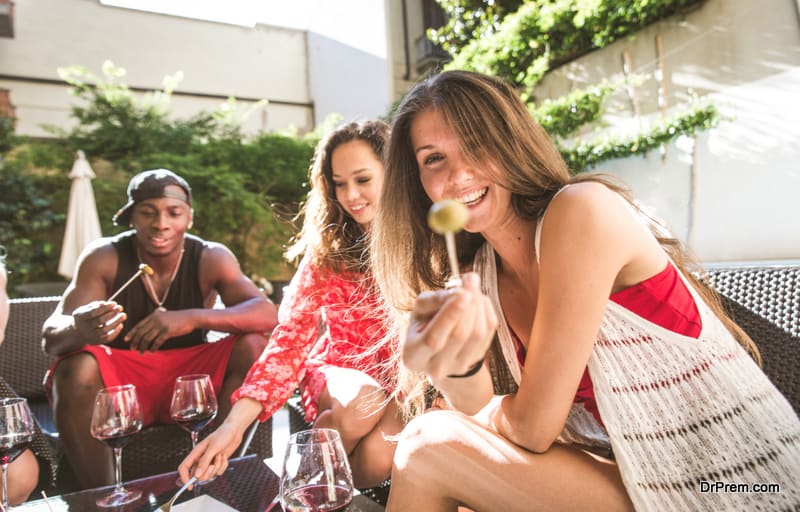 You may have full trust on your friend, but it may turn out to be some mistake too. It's advisable not to confine your socializing with your friend. Having a larger circle is helpful in coping up with such inappropriate behaviors of some friend. Not only that, friends, may how casual they be, act as a good support and envoy in guiding you of bad intentions of somebody. Cutting off from your batch mates for one person isn't a good idea. Not only would this serve as a cushion to any emotional blow, but would also make you more confident and capable of analyzing people.
Don't open up too much
How you behave with your friends and how much you share with them may go a long way in deciding how happening friendship you have. Remember one simple rule of friendship – don't show off. You bragging about your dad's money, your car, your marks or your beauty may not go down well with every member of your friendship circle. Those who have this feeling of jealousy may get provoked by it even more. Secondly, be careful of what you share with your friends. You never know, some weak moment may lead to some friend of yours divulging details that you never wanted anyone to know. Be mindful about how you behave to that green eyed friend of yours.
How to deal with difficult friends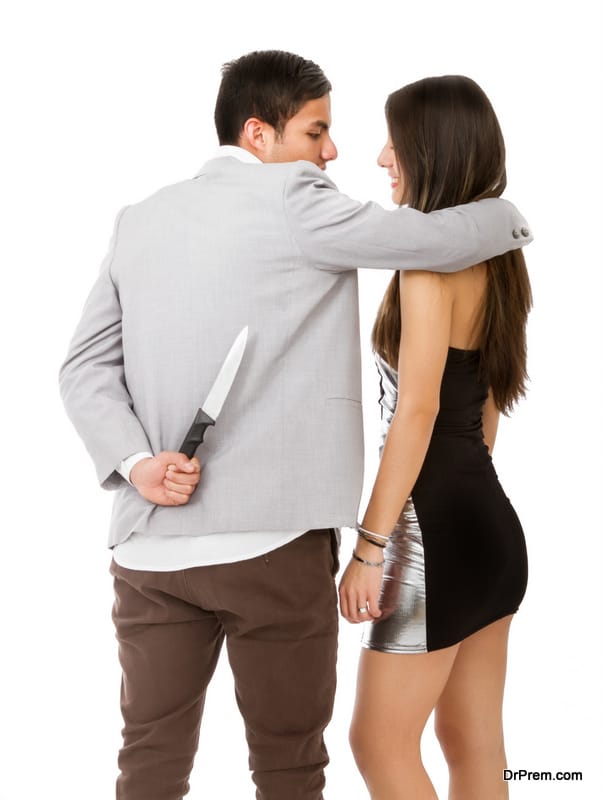 Not all your friends can be easy going. If dealing with a jealous friend is tough, difficult friends too pose similar problems. Everyone has to deal with difficult friends at some point in life. They can mistreat you and can be the cause of a real bad day. Here are some tips for dealing with a difficult friend.
Take a hard look at yourself
Sometimes a friend may instigate you to behave differently or you may become a completely different person due to his influence. There can be times when you will be trying hard to impress someone or maybe you are unable to express honestly about your feelings. If all these things are happening in your life then you should understand that your friend is not the right person in your life. A true friend will never ask you to change yourself. Take a hard look at yourself and weight the pros and cons of such a friendship.
Start making changes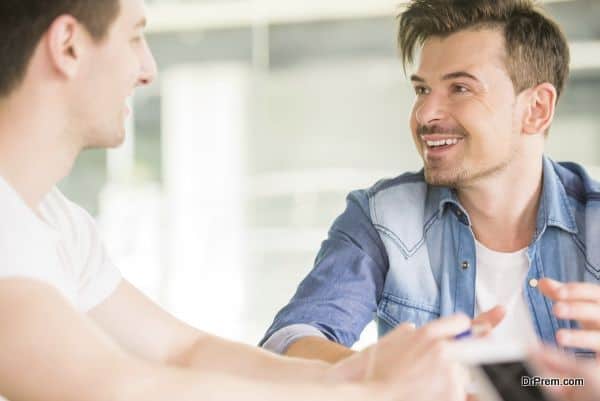 The primary step, as discussed above, is to find out what causes you to behave differently in a friendship. After you have found out the chief causes, you can start making changes in your friendship. If your friends are difficult to handle, it does not mean that you have to shrug them off. You can continue to be friends with them albeit with a little changes. Have a serious discussion with your friend/friends. It is imperative that you remain levelheaded and confident during this discussion. Do not lose your cool even if your friend behaves badly.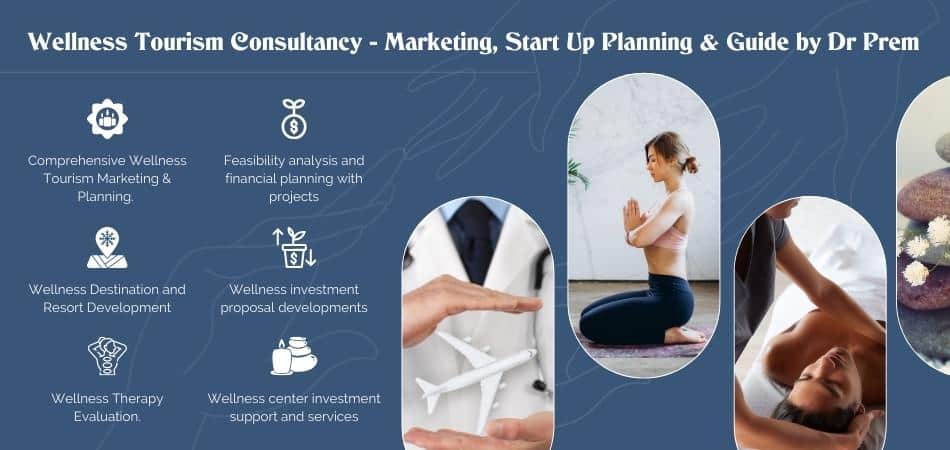 Listen and be heard
It is very important to listen to your friend while you are having a discussion and at the same time, ensure that you are being heard too. We all know that certain friends can be difficult to deal with but he/she must be given a chance to explain his/her position. He/She can be either apologetic or may become angry and start accusing you instead. If He/she reacts angrily then it is time for you to step back from the relationship and give both parties a chance to think it over.
Sometimes a friend may instigate you to behave differently or you may become a completely different person due to his influence. There can be times when you will be trying hard to impress someone or maybe you are unable to express honestly about your feelings. If all these things are happening in your life then you should understand that your friend is not the right person in your life. A true friend will never ask you to change yourself. Take a hard look at yourself and weight the pros and cons of such a friendship.
Sever ties if things don't improve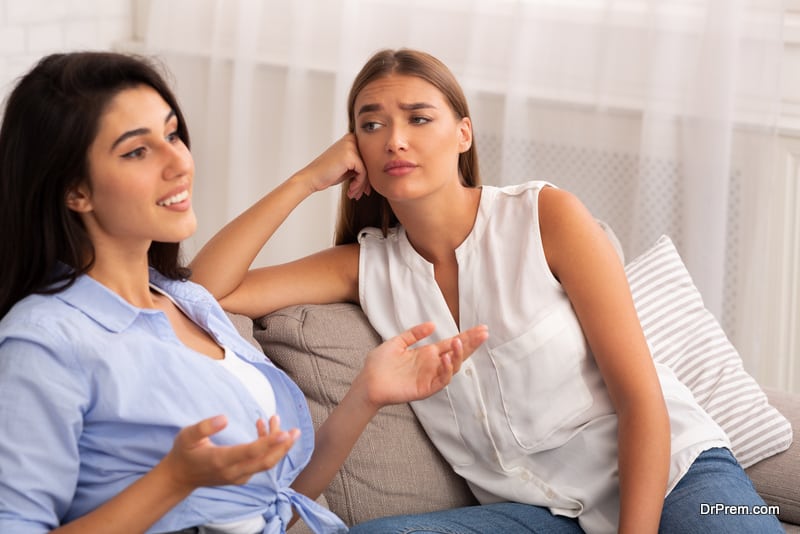 If your friend is striving to make improvements then it is a welcome sign. But if he goes back to his old ways, then it is a matter of serious concern and would require serious re-thinking from your side. You need to start distancing yourself from your friend but you need to do this discreetly and carefully. Start by reducing the time that you spend with your friend. Gradually sever all ties with your friend; there is no merit in putting up with a difficult friend.
Assert your independence
There is simply no reason to tolerate friends that are posing problems for you in your life. However, we may have to put up with these people for myriad reasons. This should not become a norm for you. Assert your independence and make it very clear to everybody that you enjoy mixing with 'positive' people and do not actually have the patience or the willingness to accept friends who prove to be very difficult in everyday life. Be friends with people who can bring about some positive changes in your life.
How to deal with fake friends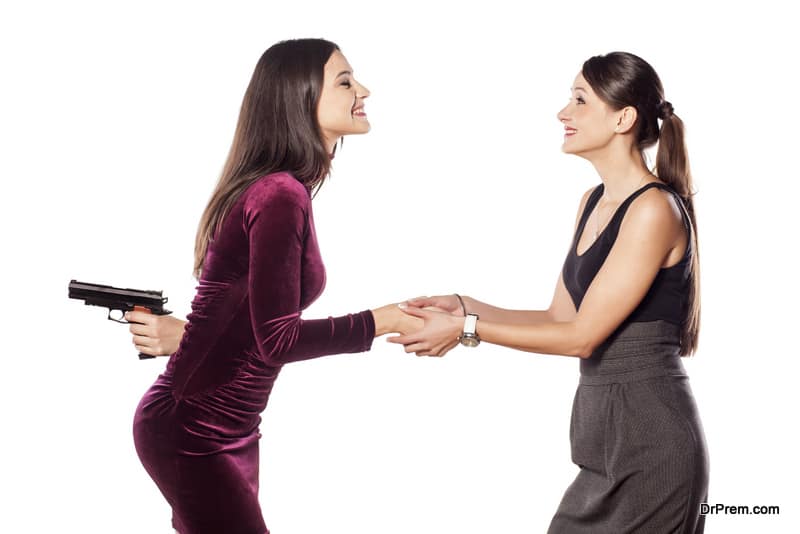 Next is the dealing with fake friends. While it is easy to identify jealous and troublesome characters among friends but understanding fake ones is the real job. Fake friends are actually foes that come hidden beneath the cloak of true friendship. They are awful when they stab you subtly in order to break your self-confidence and exploit it indefinitely. Just stick to these instructions and you can deal with them in the best possible manner.
Let yourself have affirmations
You have to assert to yourself that this is not the right friendship for you. This is definitely not what you wanted. So now you are moving ahead to something far better. Fake friends can never give you the joy that real friends can. Their mere presence can brighten your days and make you feel brave enough to encounter every situation. But you have to cut your fake friends loose. You are going to be thankful to have made this decision because anything phony can never be good for you. True friends are supposed to inspire you to do better and not bring you down. It might suck for some time, but you will get over it.
Make new friends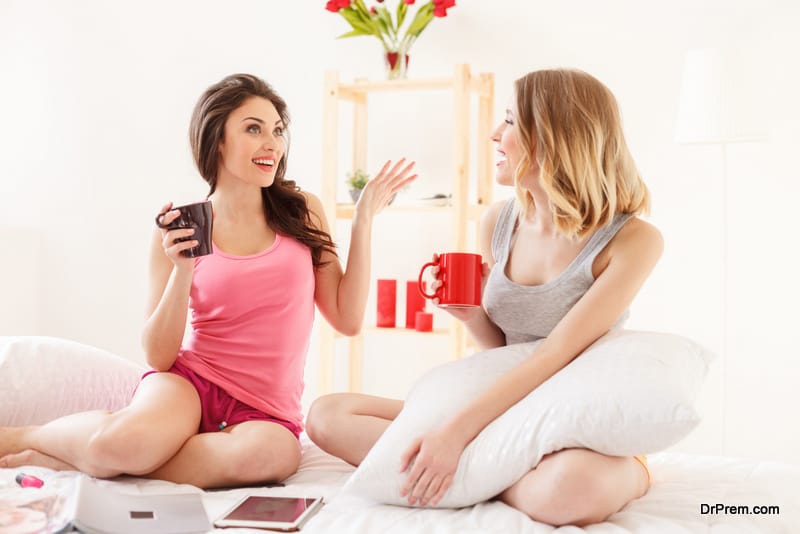 Do your utmost to bump into other people and make new friends. Put on your new self-confidence like your favorite party gear and rule the world. Your life objective should state that you should get out and go to the next level. You will most certainly meet new friends, which is a cent percent guarantee. Obliterate the bogus and commence a new phase in your life. It will be a phase which assures complete trust and sincerity in this blessed relationship. Fake friends are true to you only when they want something from you. That is a very selfish thing to do and does not associate with comradeship at all. So if you want to be treated like a fool and duped into believing that fake is real, go ahead and feel miserable. Or else be tough and make new friends at your workplace or hobby classes. You can be with your family and spend more time with them till you get hold of some true friends. There is no need to be with jerks who do not care for you.
Fix your objectives accurately
You have to prioritize your objectives in a proper manner. Motivate yourself to get into other activities and do stuff that you are fond of doing. A few fake friends cannot bleed dry your life. You have to let go of the past and think about the bright future. This might take a bit of a time, except remember; things might be difficult but never impossible. This is the right time you can try to get familiar with all the things you have always wanted to do. You can go for swimming, trekking, guitar classes, the opera or the discotheque. There are innumerable options and the motto is to make yourself enjoy life as much as possible. This time you will not have those fake friends who will misguide you and poke fun at you all the time.
Do not push too hard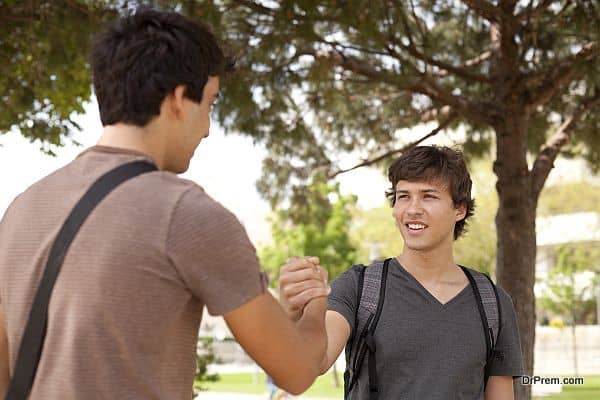 It really can be sad when you come to know that your true friends are fake and do not appreciate your friendship at all. It can turn you into a soppy, touchy person who is irritated at every single thing in life. It can even make you go into some kind of hibernation. But things should never get this far for this is your life and you have every right to live it in a grand manner. So do not push yourself too hard because for every good thing, you have to do a lot of good thinking. Make new friends but do not be too hasty in getting close to people. You might be making the same mistake again. Do not be too wary and drive away all the good people. There has to be stability in the way you think and make decisions. You can lie low for a while and make yourself busy with some hobby or your work. True friends are not that hard to find, you just need to have the ability to distinguish them from the fake.
Ignore the phonies
Sometimes, your fake friends will try to get back at you for some reason or the other. Do not fret and keep your calm. It is time for you to ignore the phonies in your life and carry on with your life. Bear this in mind that everything happens for a reason and this too has happened because of that. This is life's way to teach you a lesson that you should not have blind faith on everyone. Learn to distinguish between the good and the deceitful. Your fake friends might seem to act as if they love you but they are cheating you in the process. However, do not lose your cool because this will be their victory. Take no notice of them and try to find better people and better things to do in life.
Friends are important in our lives. In the process of making friends, it is natural you will come across different shades of friendship. Trust your intuition, build your judgment and analytic skills and you will always be in the right company.