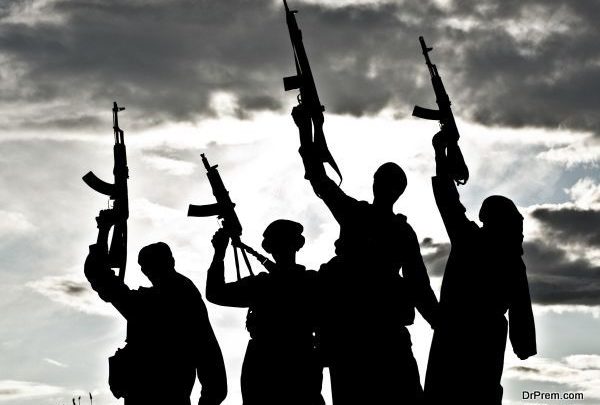 The world is now threatened by a new breed of terrorists who want to establish a new world order where law will be represented by a concocted version of faith. A majority of people in the United States or in the West are not even aware of the true nature of the war on terrorism. But the responsibility lies on us to deal with terrorism in a manner that will benefit a whole civilization.
1. Stick to neutral clothing
Now this sort of advice may seem funny to you but you can actually save yourself from becoming a victim of terrorism by distancing yourself from controversial clothing. You should always wear neutral clothing in public places, malls, parks and in offices. If you are traveling overseas then refrain from wearing clothes, especially T-shirts, that sports your country's banner on it. You should always remember that Western people are often targeted by terrorists; so sticking to neutral clothing actually makes sense.
2. Change your travel route
There is a common belief that kidnappers tend to target those people who take the same route every day. So the onus lies on you to change your travel route. Be more alert in your travel route and find out which cars are common everyday and which ones look a little bit out of place. You can easily minimize the threat of kidnapping by terrorists taking an alternative route to your workplace.
3. Be a step ahead
If you want to deal with terrorism in an efficient manner then you must think ahead of the terrorists. Try to anticipate what a terrorist can do. There are many buildings in the city which do not have any parking barricades thereby making it an easy target for bomb blasts. Whenever you check into a hotel, reserve a room which is above the first three floors. By doing so you will be able to protect yourself from any sort of side effect from the bomb blast.