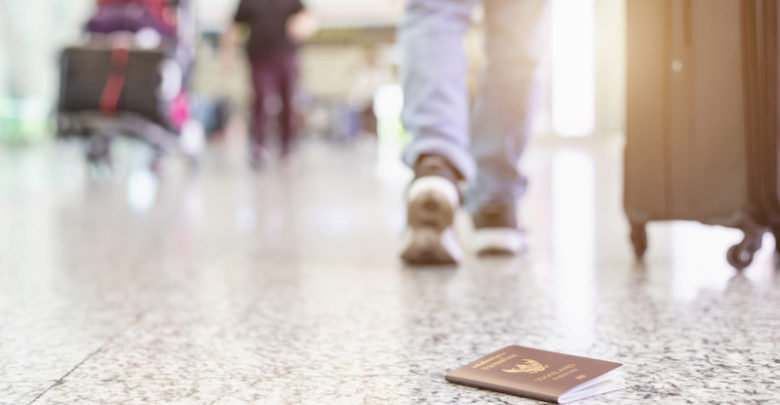 Going abroad is a dream that when comes true brings pride to one's life. Whether it's a first trip or not the journey to a land abroad always gets smile on the face of a person who is going to visit it. For many, even a business trip to a foreign country means a lot.
But few dilemmas that are associated with foreign journey can't be overlooked. Many a times, you may have seen people losing thier passport and thus invited many undesired problems for themselves, cancelling of their trip being the most upsetting one. Have you ever thought about this worst nightmare? Have you ever wondered what would be the circumstances you will have to face if such a situation arises to you? Will you have to get your trip rescheduled? Or even worse, Will you have to cancel your trip? Well that would mean, losing an opportunity of visiting the foreign country that usually lead to disappointment.
Well, this could have been the case till a few years ago. However, today with the aid of replacement passports one can have their trip scheduled on the day previously decided. The feeling of losing a passport before a trip is similar to a punch in the stomach. It can give you unexplainable pain.
But a new or replacement passport is capable of healing these wounds. Many people have presumed it to be a difficult and a long process which may go on for many days. However, it would be appropriate to call these notions as a myth, because with the aid of agents and internet, the processing of substitute passport has become a very short process. And since you have already gone through the processes of applying for a passport initially, the dealing out of replacement passport becomes easier.
Let us have a step by step look at the processing of replacement passport application
First and most important is to maintain your calm and peace. It can be very frustrating to lose a passport. It is also very obvious for you to get paranoid. However, acting upon such a situation with stress would lead you to nowhere. Stress may create more confusion for you and make your job more difficult. With a relaxed mind, you can get things done more accurately. So firstly, take many deep breaths and ease out the tension.
It is very essential for you to inform about the issue to the authorities if you are assured that you have lost your passport. There are very high chances of your passport details to be misused by any other person; however information to the authorities would safeguard you from falling into some unwanted troubles. There may be possibility of identity theft which is available on the passport in the form of your name, date of birth, address and other such relevant and important information.
The concerned department would immediately invalidate your passport, thus prevent you from falling into any criminal troubles.
A person who is on a trip to overseas land may have to face many problems if he loses his passport there. Thus it is essential for such tourists to report about their lost passport as soon as possible. However, if you are on a trip abroad and if you have lost your passport there, then don't tense more. All you need to do is go to your country's embassy near the region and get your complaint of lost passport reported to them. The officials present in the embassy will guide to get you a replacement passport.
Once you have reported about your lost passport, you are required to fill an application for a new passport. It is very similar to your form which you had filled for the first time for your passport application. The only difference between the earlier form and the new one is that, in the current form you will have to give detailed information about how you lost your passport. It is just additional information which you need to fill in the new form apart from all the other required information which you had filled even before.
With the launch of online submission of application forms, the processing of replacement passports has become very convenient. However, you are also permitted to fill PDF forms, if you are not willing to apply online.
Similar to the first time, when you had applied for your passport, you will be needed to submit certain documents along with the new passport application. These documents are inclusive of your original birth certificate or a certified birth certificate. This is required to give proof regarding your date of birth. Along with your birth certificate, you may also have to submit your driver's license. People who do not have driver's license can also submit any other ID which is issued by the government. You are also required to submit your passport size photographs as they are significant for your application form. Since the process of document submission is familiar to you, you are sure to not confront any troubles.
After you have submitted your documents with the officials, the acceptance agent will scrutinize the documents you have submitted carefully and thus become witness while you sign your application form for a replacement passport.
It is necessary for you to understand that though the processing of replacement passport is similar to the first time application for passport it is not as easy as the renewal of passport. Though not easy, one can not say that it is a trouble some experience. With your submission of application form for a new passport, you can easily calm down and stay assured that you will not have to cancel your trip and it can be scheduled on time.
Please note that, if you get your passport invalidated due to any given circumstances, you are not allowed to revalidate it again. Thus, you will have to apply for a new passport; even if you have found your lost passport again.