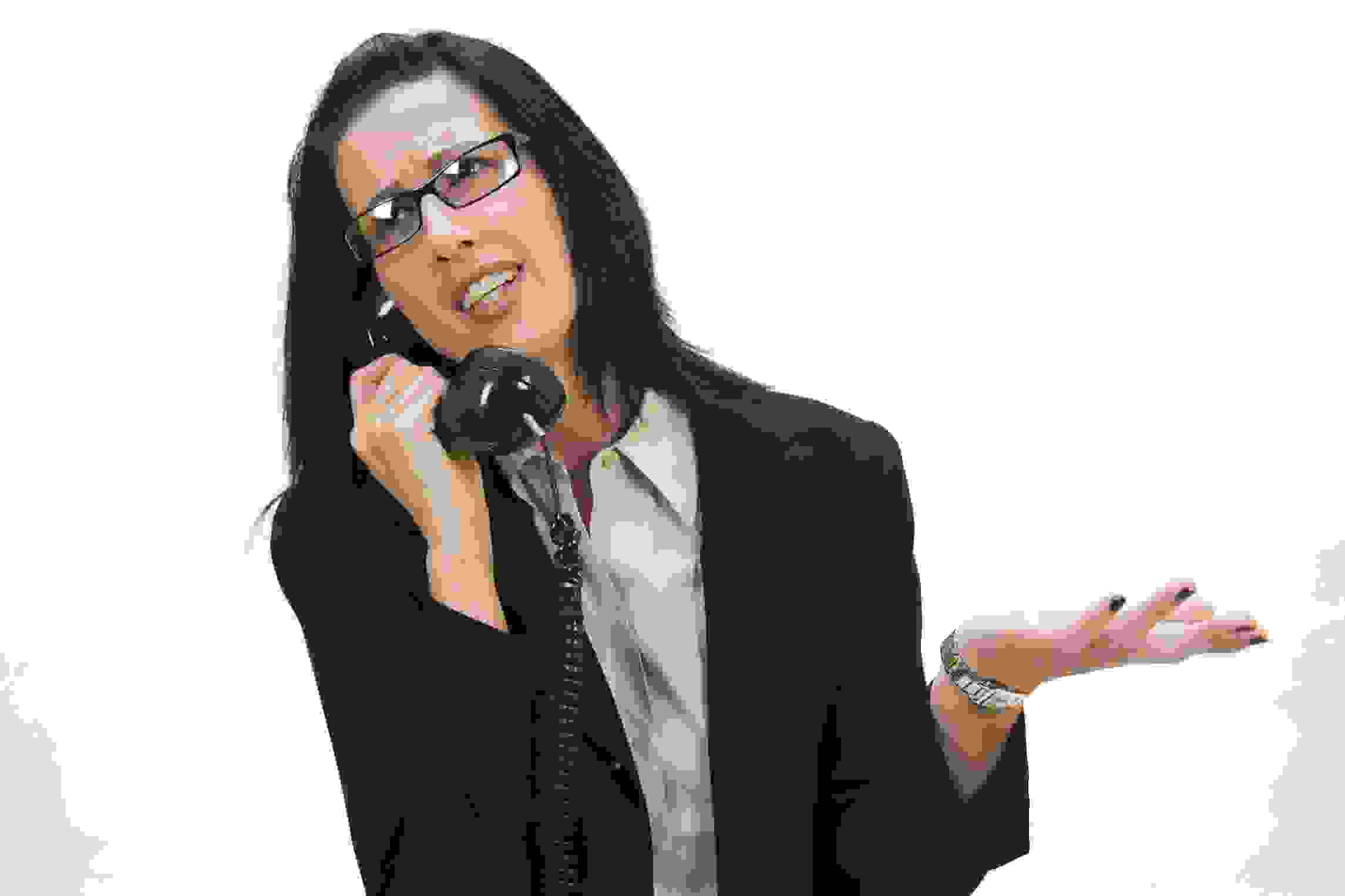 There are some people in our lives, whom we dread talking to on the phone because they are very difficult to handle. The following are steps on how to deal with difficult callers.
Listen, hear them out
The best and easiest way to end a call quickly from an unpleasant source is to listen to them silently. Listening to them attentively and without interrupting will allow them to finish what they want to say quickly. Do not try to argue or reason with them, this will only drag the conversation and give them more ammunition to fire at you. Wait till they have finished, and ask them if they would like to add something to it. Ask questions which will make them feel assured that you have heard them out.
Stay calm, maintain composure
Such people generally tend to pass on their frustration to other people and this is their main motive on some occasions. Don't let them succeed in this attempt because if they do, you will have to face them again and again. Make a point not to get annoyed or react to such callers, and talk to them as politely as possible. A certain amount of indifference will also come handy and aid you in avoiding them. Do not directly show them that you are not interested in what they have to say but try to point out to them that you have other things to do too.
Handle them tactfully
Excuses generally fail to shake off such people; hence you should be absolutely honest and straight forward. Be confident when you speak to them and don't let them feel that they can push you around. The most you should do is to give them empathy, do not pity them. Ask them how you can help them or what actions can you take to make them feel better. If you are still not able to get rid of them, try to delegate this task to somebody else who can handle them better.