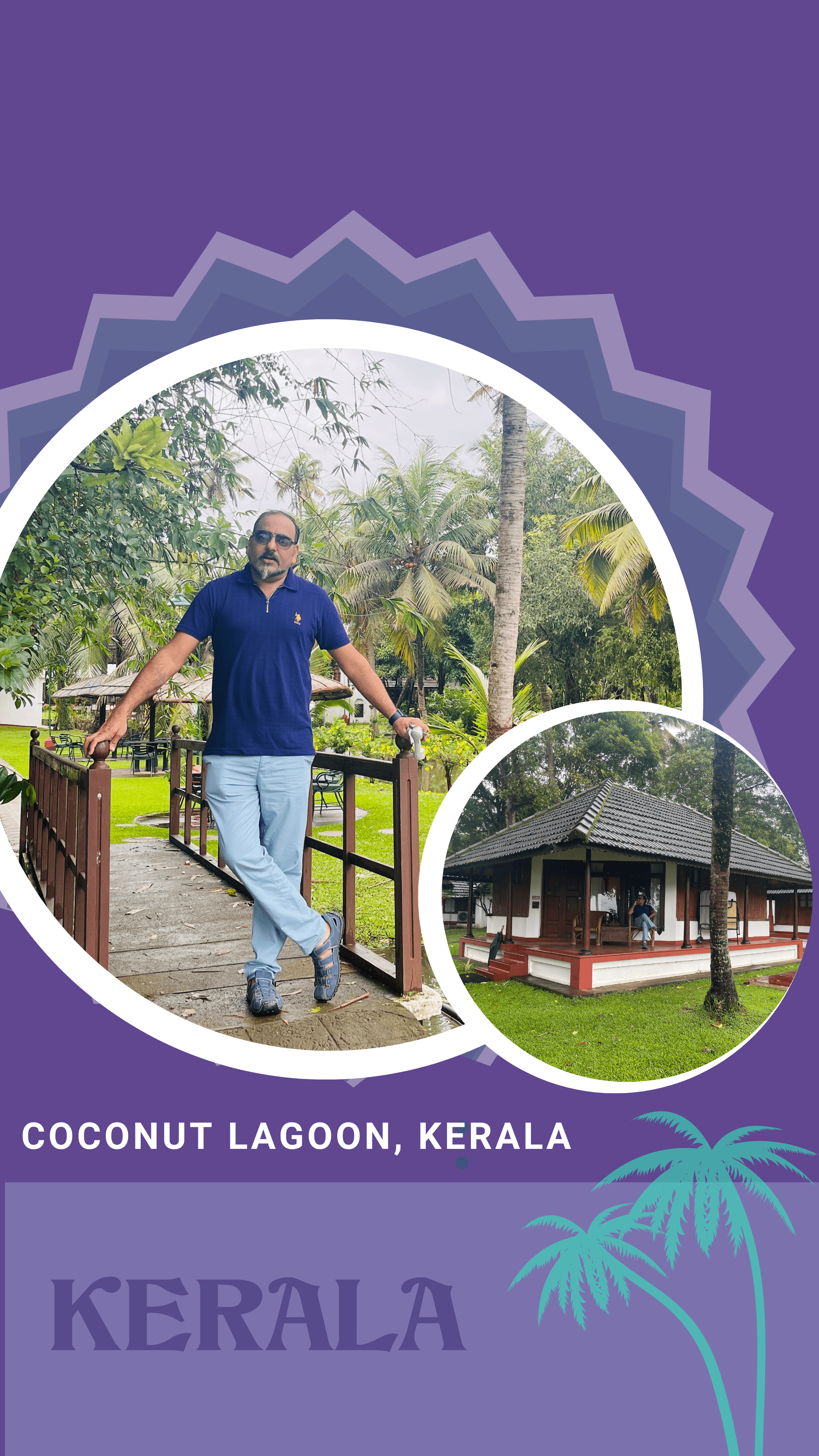 The Coconut Lagoon by CGH Earth at Kumarkom Kerala is a place of rejuvenation and serenity.
A place to escape from the hustle and bustle of the world, and a place to find yourself again.
The twitter of birds, the rumbling of leaves, and the sound of the breeze, stillness of backwater entertained me as I toured the coconut lagoon. The massive garden with shady trees, curated lawns decked with thick foliage, and small water bodies took me so close to nature. Loved exploring it to my heart's content. Well, there were more surprises too! Bird watching, Butterfly garden, sunset cruise, canoe ride, kayaking, and the floating tea shop – Cannot ask for more.
You cannot separate food from your wellness. And Coconut Lagoon gives you memorable dining experiences in different settings You can choose rustic dining amid paddy fields and water bodies. Try the sumptuous curry lunch at Aymanam restaurant. It is simply divine! Do not miss the fresh catch grills in Vembanad Grill.
My love for Ayurveda drew me to the treatment center, and had experience of massages, Podikizi, Lepam and other ayurvedic treatments.
For your next trip, give a try to this wellness resort.
.
#coconutlagoon #keralawellness #wellbeing #wellness #wellnessresort #wellnesscoach #liveagreatlife #keralatourism #kumarkom #coconutlagoonresort #wellnesstravel #wellnesstourism #ayurveda #ayurvedic #keraladiaries #wellnessjourney #mindfulness #drprem #drpremwellness
Comments:
kush_banna_rathore
Wow so good one