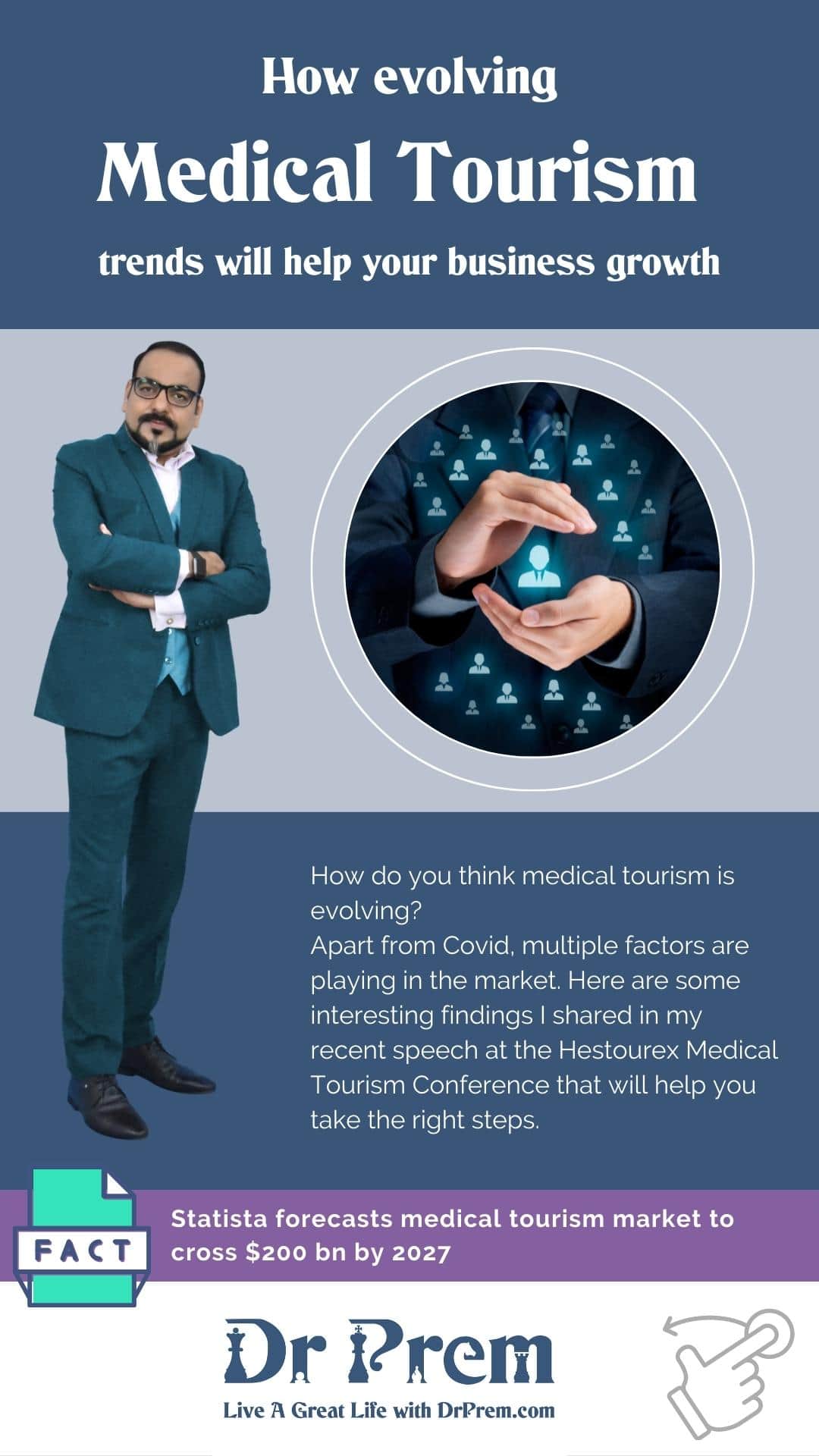 How do you think medical tourism is evolving? Apart from Covid, multiple factors are playing in the market.
Here are some interesting findings I shared in my recent speech at the #Hestourex Medical Tourism Conference that will help you take the right steps.
1) Medical Tourism battles new challenges
Global inflation, war, and looming recession in developing economies are bigger challenges in medical tourism. This means more out-of-the-pocket expenses and reduced healthcare benefits.
Fact: A prolonged war can lead to a loss of $14 Bn in global tourism receipts in 2022.
2) Healthcare costs grow faster than we think
75% of healthcare insurers expect healthcare costs to shoot up from 12% to 15% a year including 86% of those from Europe and the Middle East. Patients will be forced to look for affordable solutions.
Fact: Global healthcare spending could reach 10 Trillion by 2022

3) Treatment cancellations to fuel the demand
81.7% of benign surgery and 37.7% of cancer surgery in the world either got canceled or rescheduled, putting pressure on waiting lists. Patients in dire need of surgery will look out for quicker solutions beyond the border.
Fact: 50% of countries postponed public screening programs during the pandemic.
4) Healthcare burden gets unbearable
More than half of the countries are not ready to handle the burden of hypertension, diabetes, and cancer cases. Asian countries are poised for a 2-4 times rise in cardiovascular diseases in the next 2-3 decades.
Fact: The UK NHS sees a record waiting list post-pandemic with 6.07 million patients in December 2021.
5) Growing spending power
The spending power of a portion of global society is growing. They are likely to pay more for healthcare and well-being by choosing from a range of options available.
Fact: The US spending power will see a steady growth till 2023.
6) Welcome long-stay medical tourism
On average, medical tourists spend a minimum of 2 weeks in the destination. The rising popularity of integrated wellness programs for holistic healing and wellbeing will extend the stay of medical tourists.
Fact: Medical tourists in Malaysia opt for longer stays after the treatment for complete recuperation.
7) Feel less medical and more like wellness
Intimidating hospital ambiance is out. In comes wellness integrated programs and outstanding hospitality services. Look for strategic partnerships with multi-specialty facilities, wellness resorts, wellness therapists, and coaches.
Fact: Leading facilities are integrating wellness into medical programs and vice versa.
8) AI-driven lead generation, a must-have strategy
Slow organic traffic building is not enough to beat the competition. Dr Prem and Associates lead generation tool creates 6500 quality leads per month that are shared with partners.
Fact: AI can lead to 54% higher traffic and engagement,  59% increase in sales closing rates, 52% increase in conversion and 58% increased revenue.
9) Growing demand for unique support systems
Dr Prem's medical tourism portal has helped many medical tourism startups and medical tourists with the right solutions. You get access to a massive repository of training materials, guides, contracts, and sample enquiries.
Reach out to us for more strategic guidance about the medical tourism business.
#business #strategy #medicaltourism #healthcare #drprem #guideslide #wellnesstourism #guidelines #medical #businesstrategy #businessadvice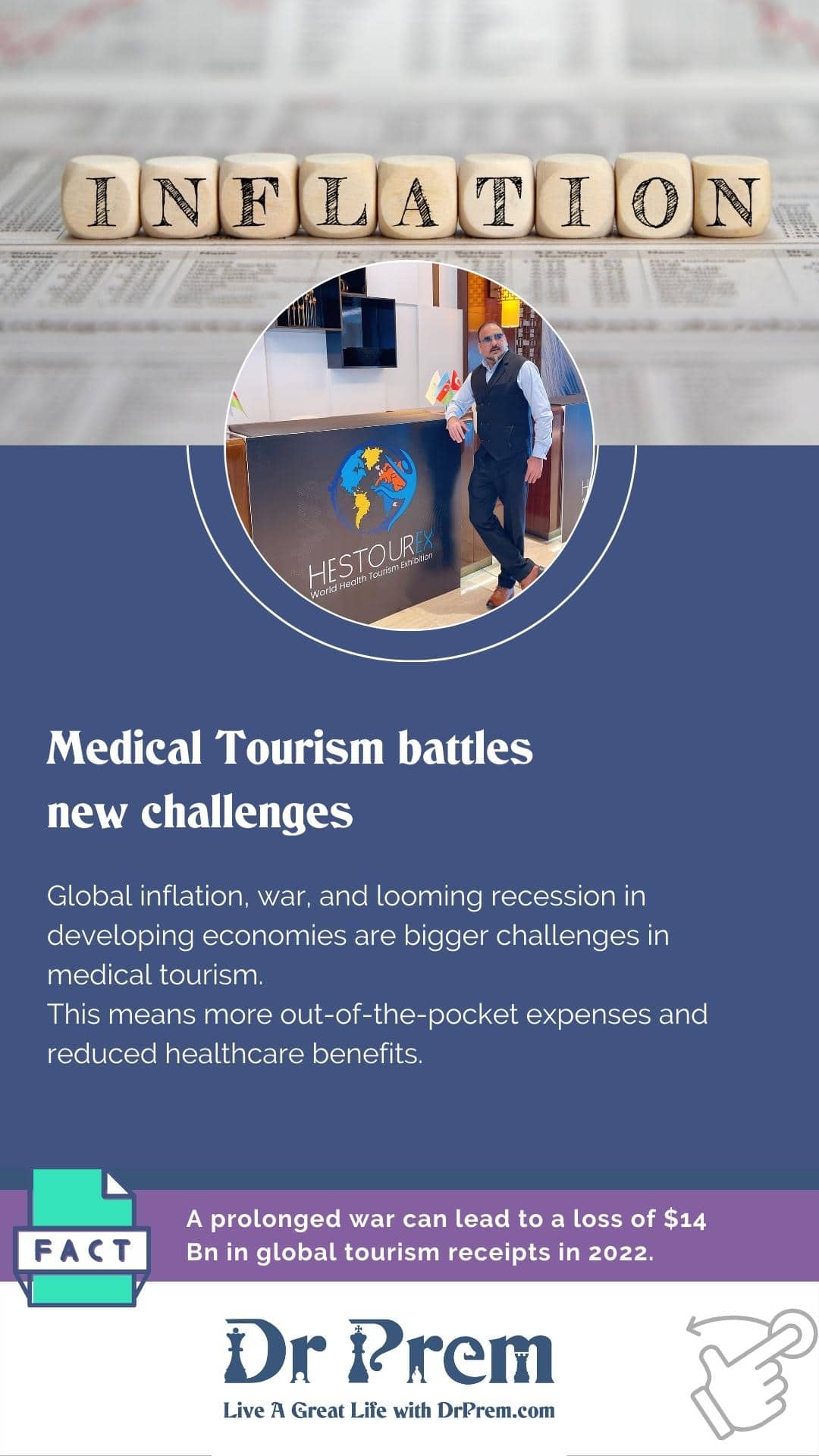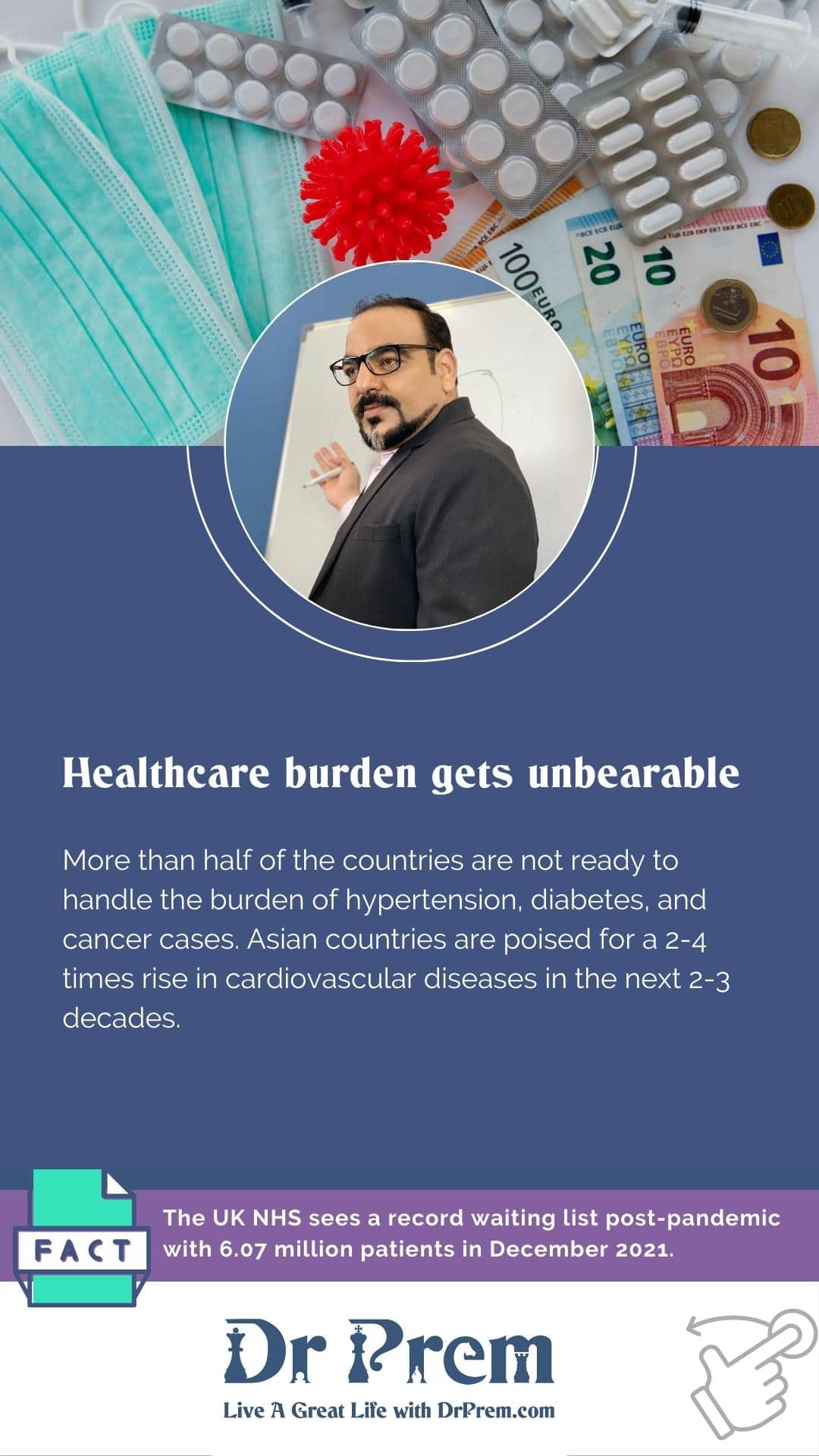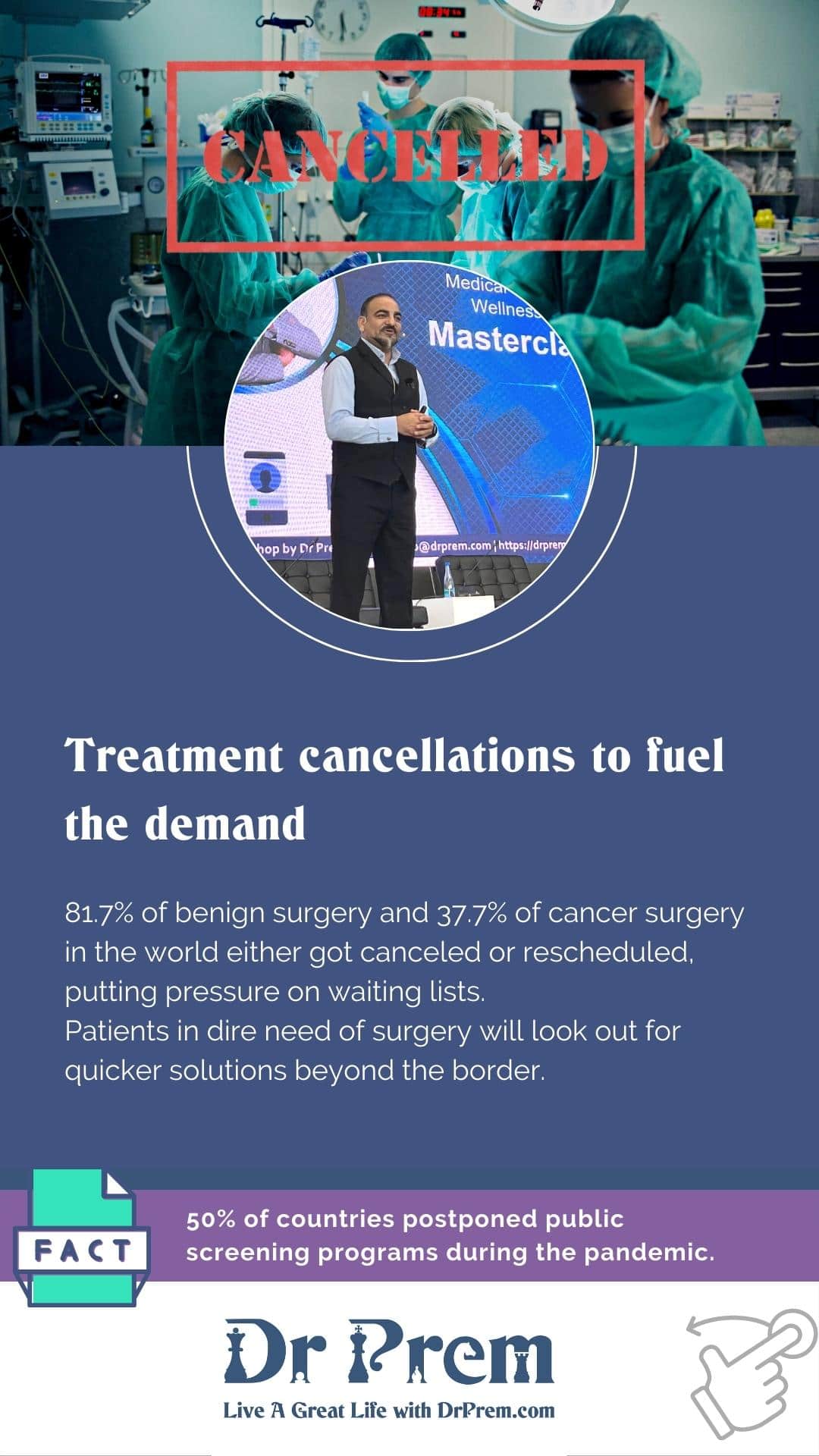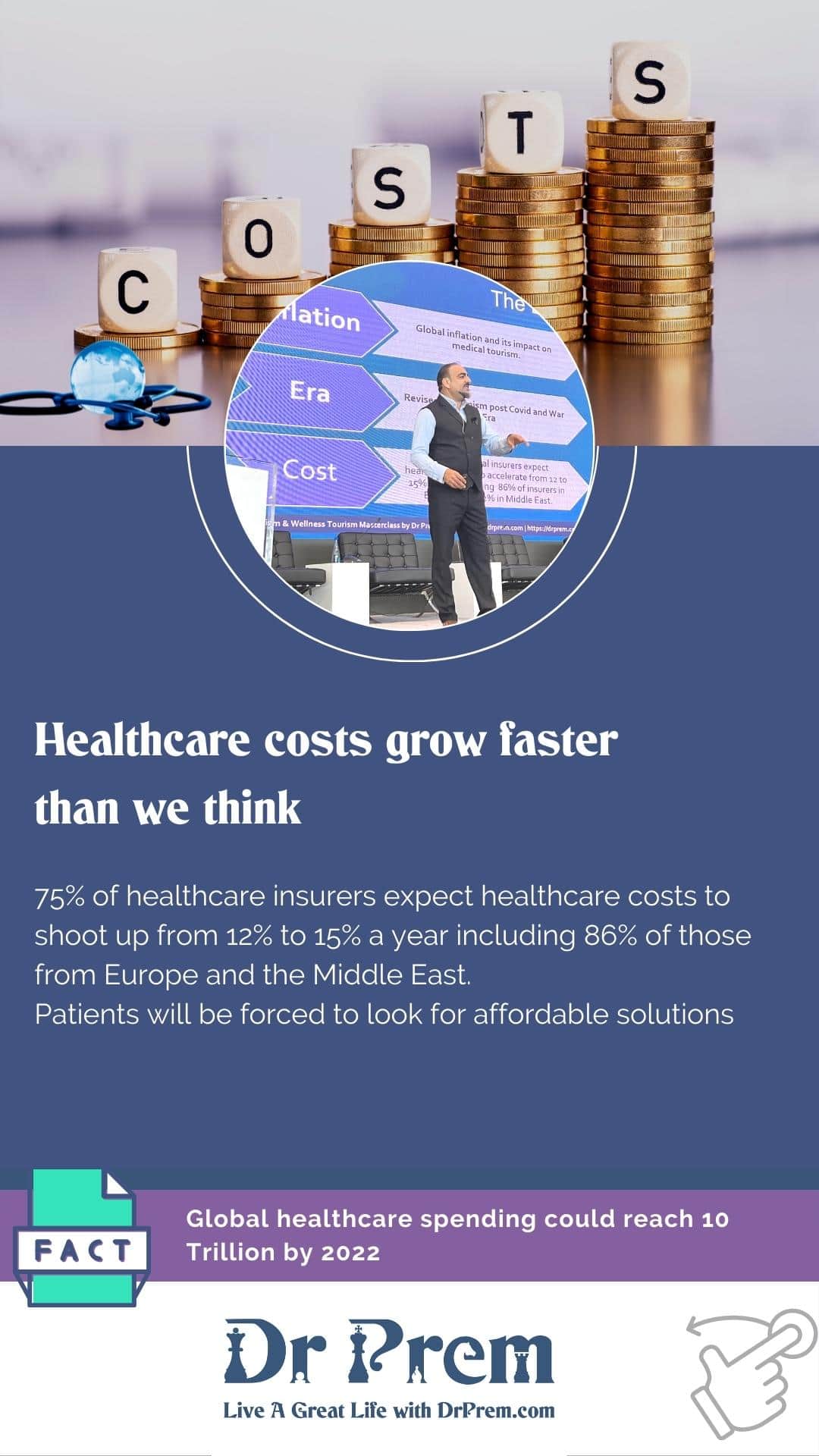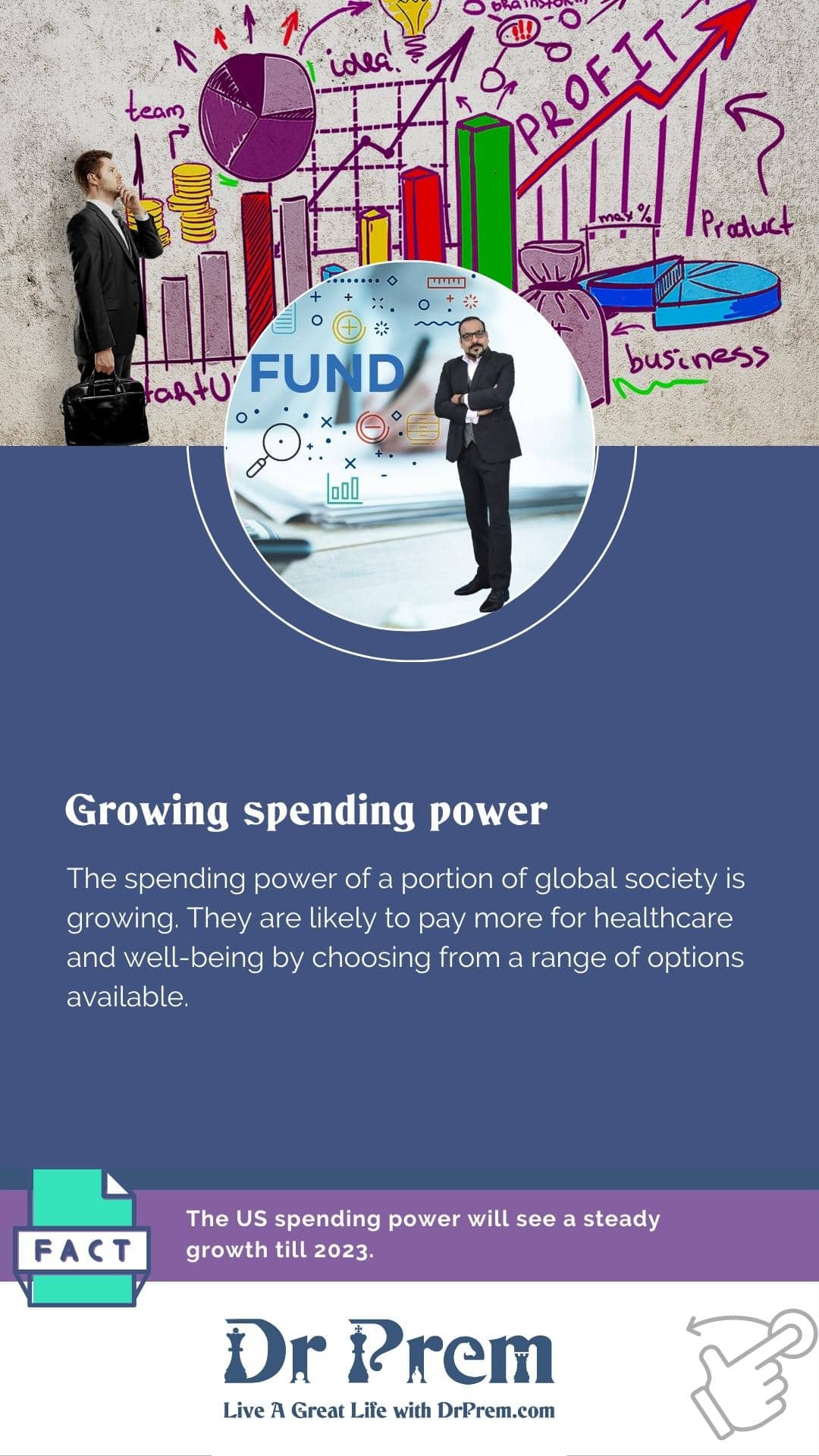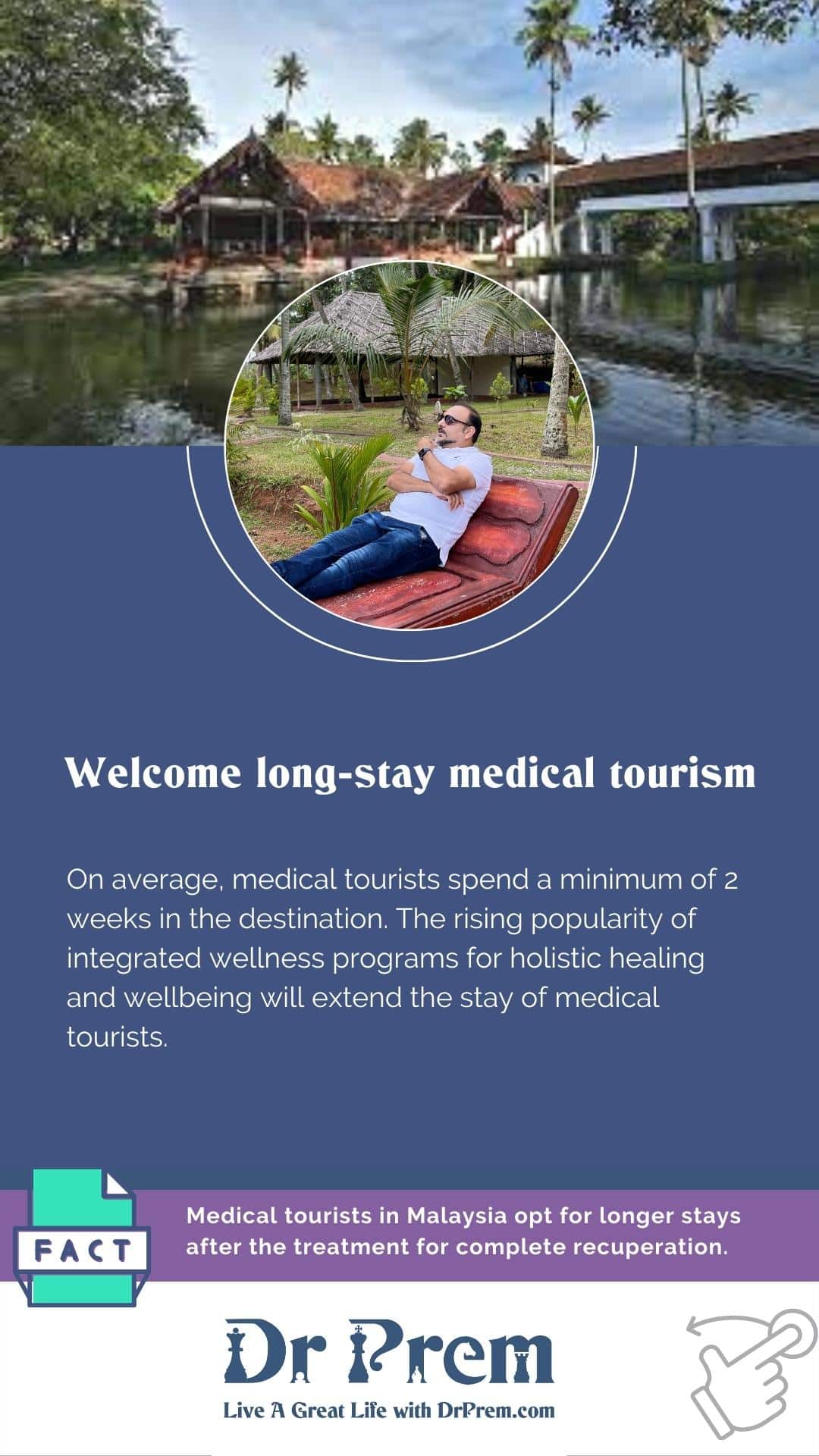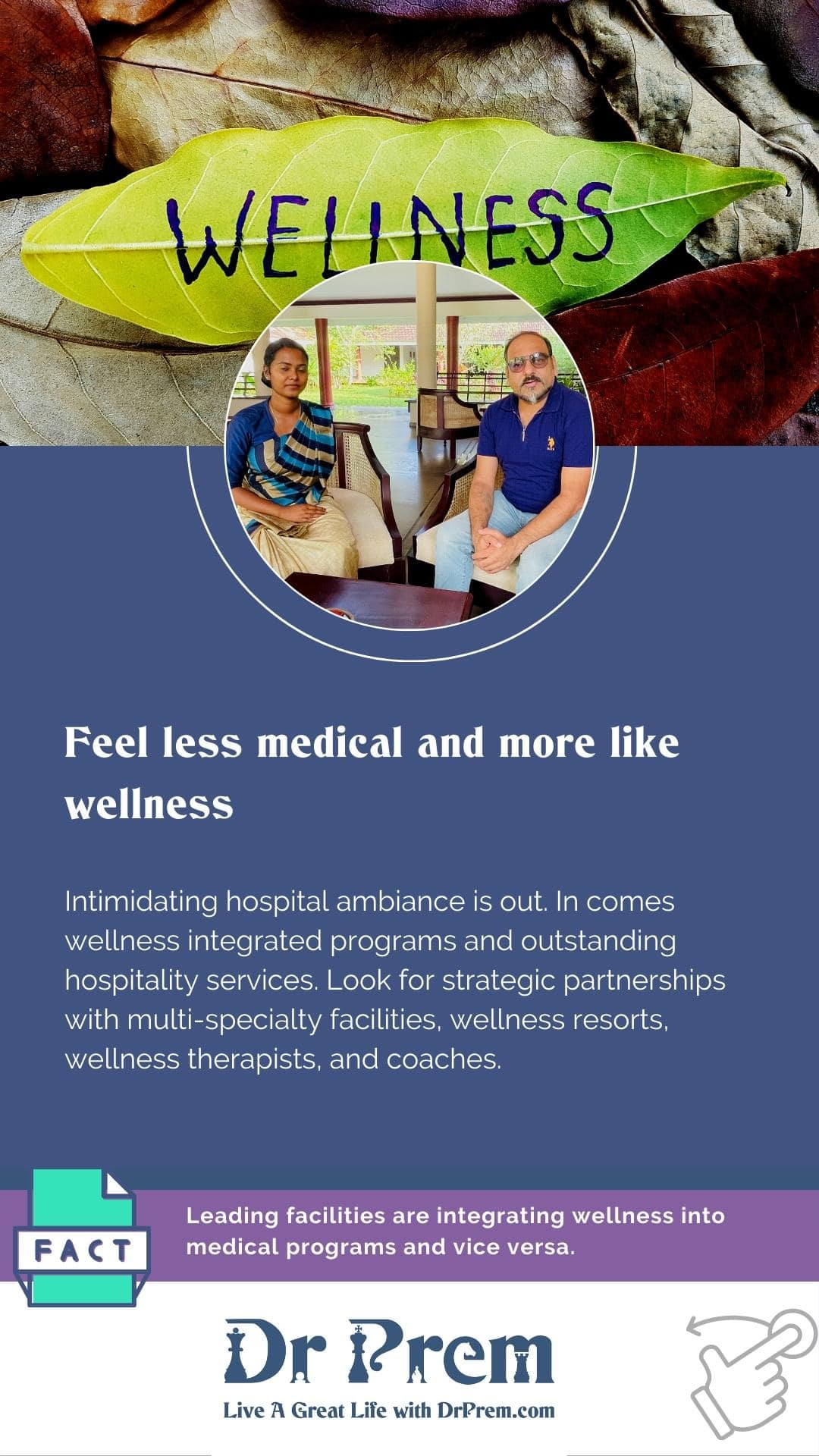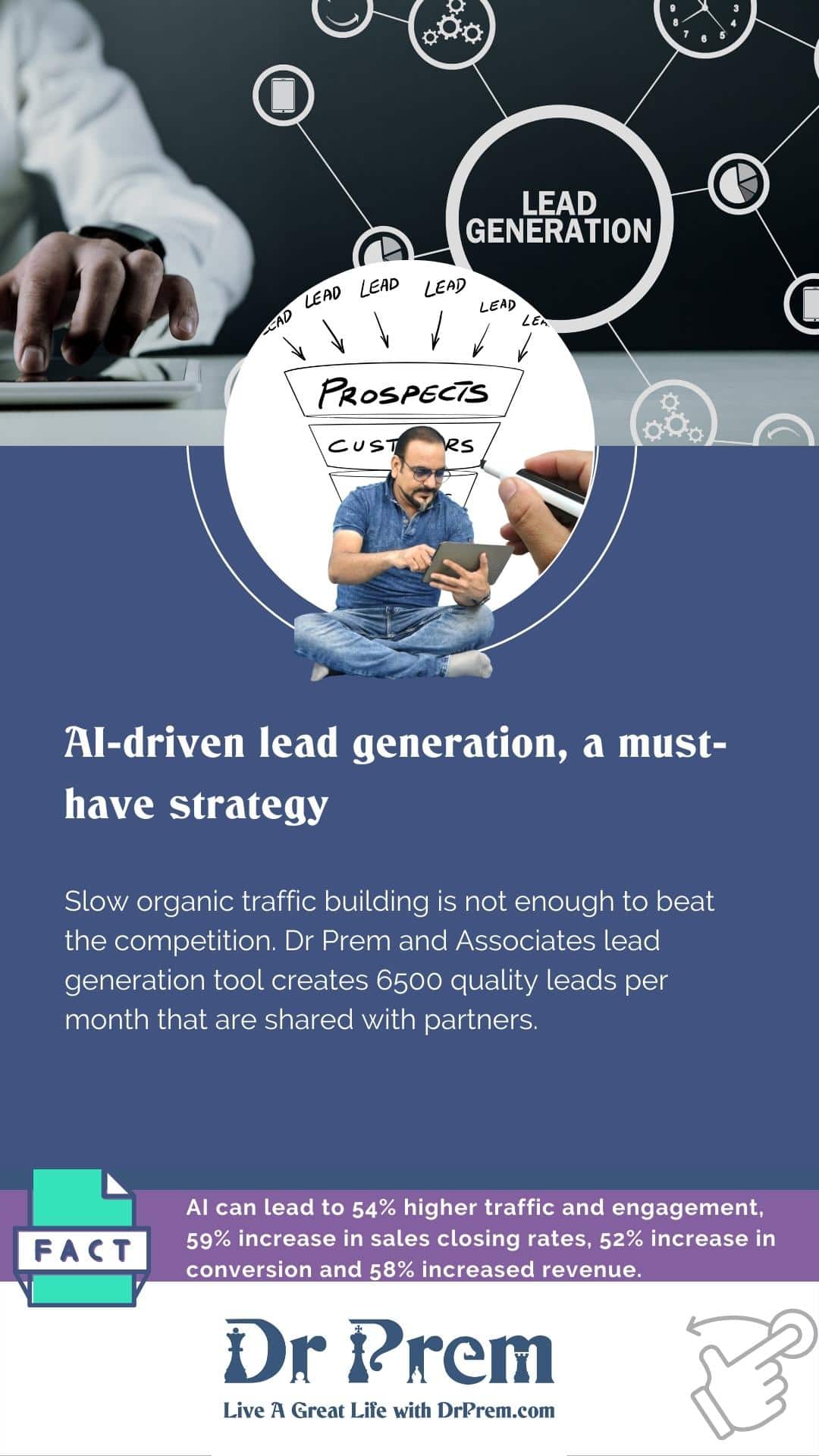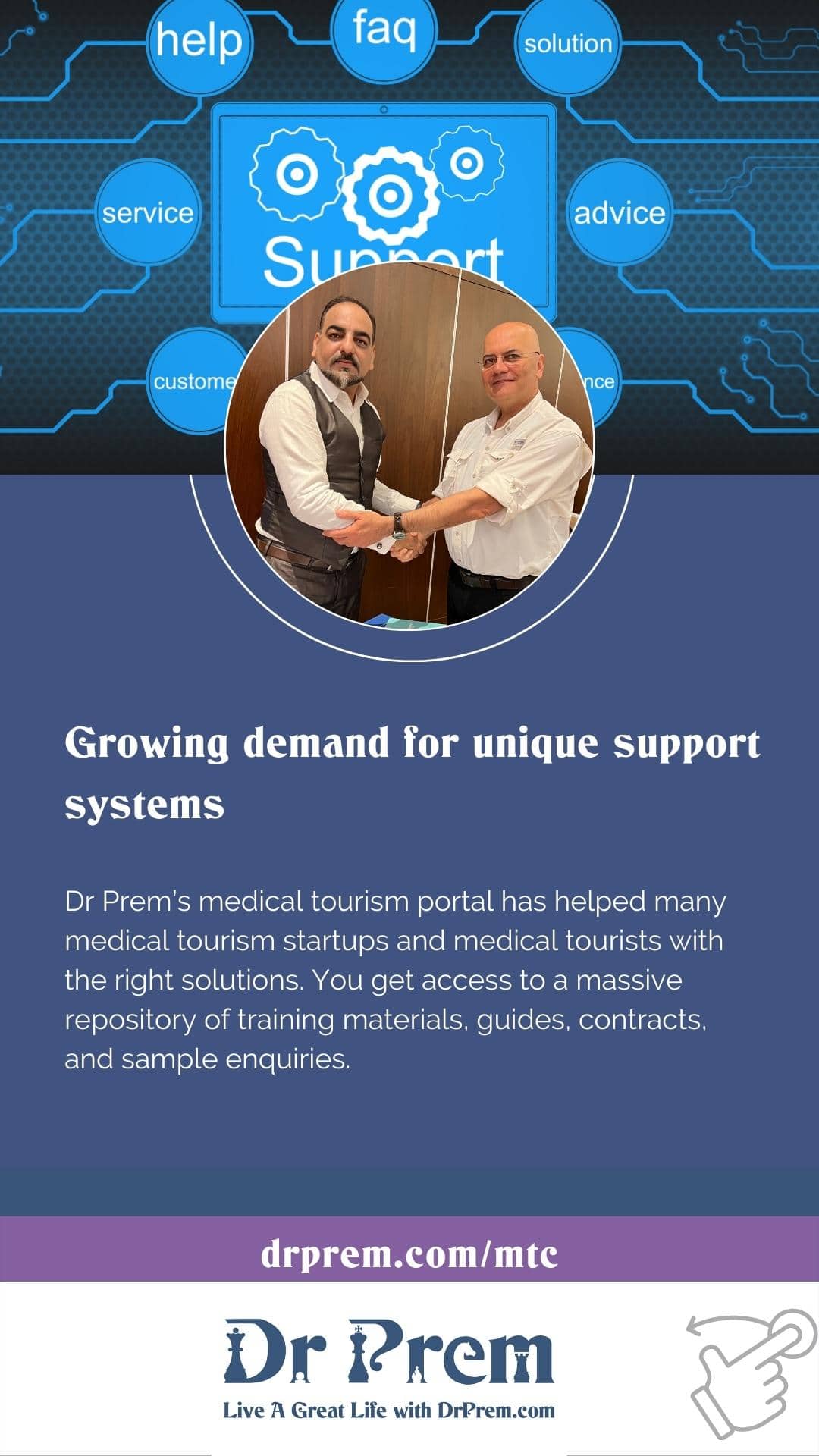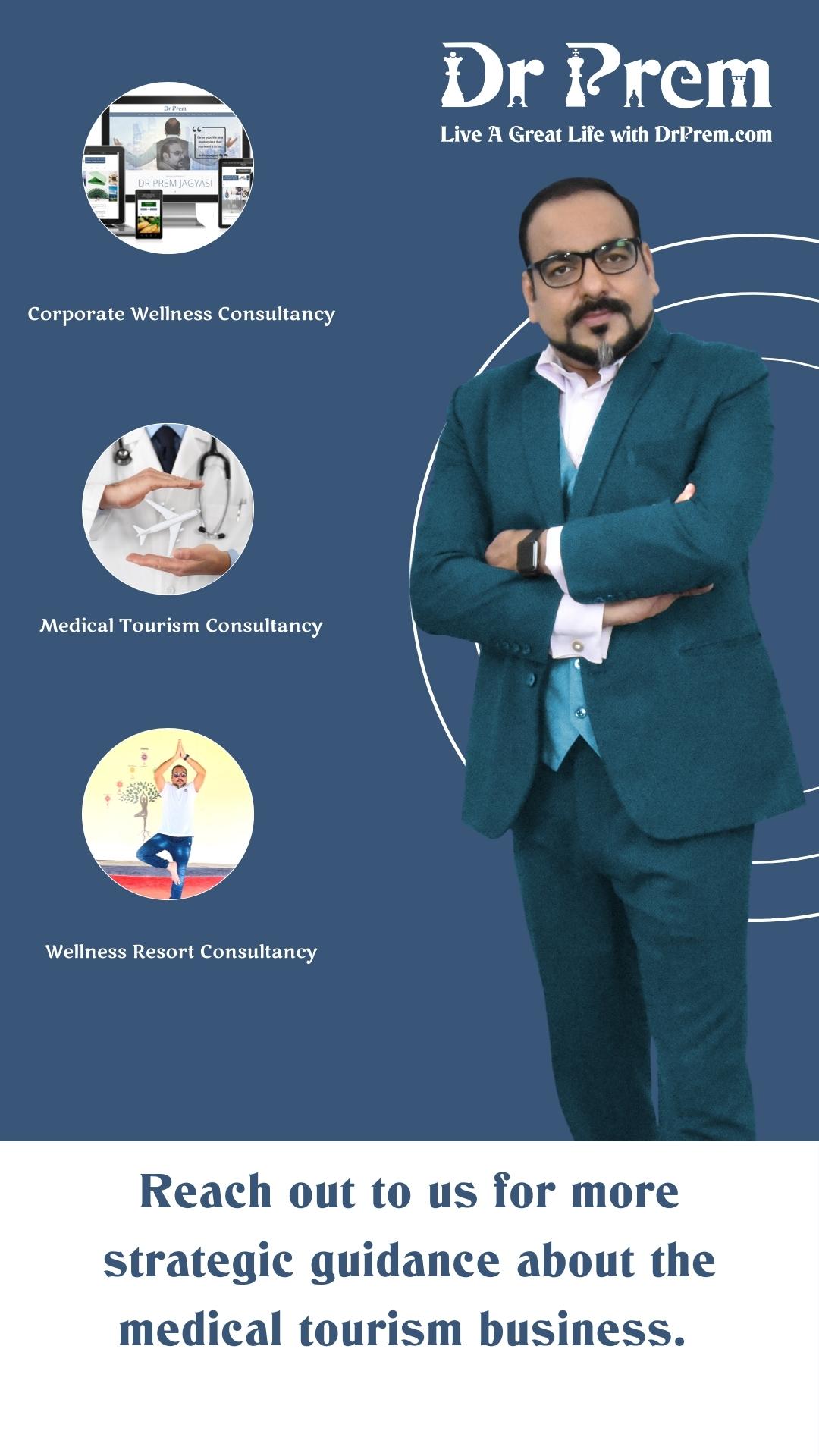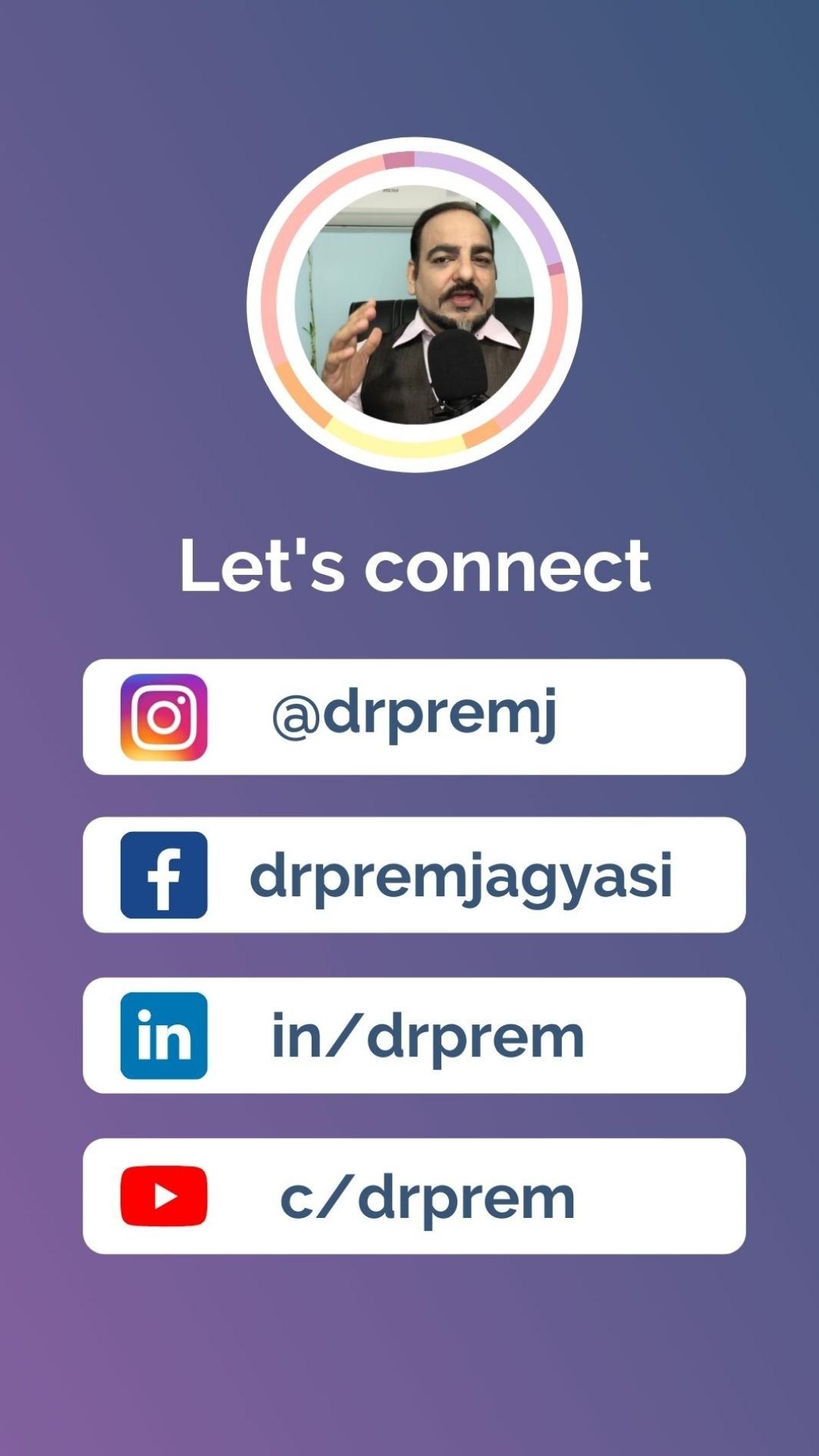 Comments: