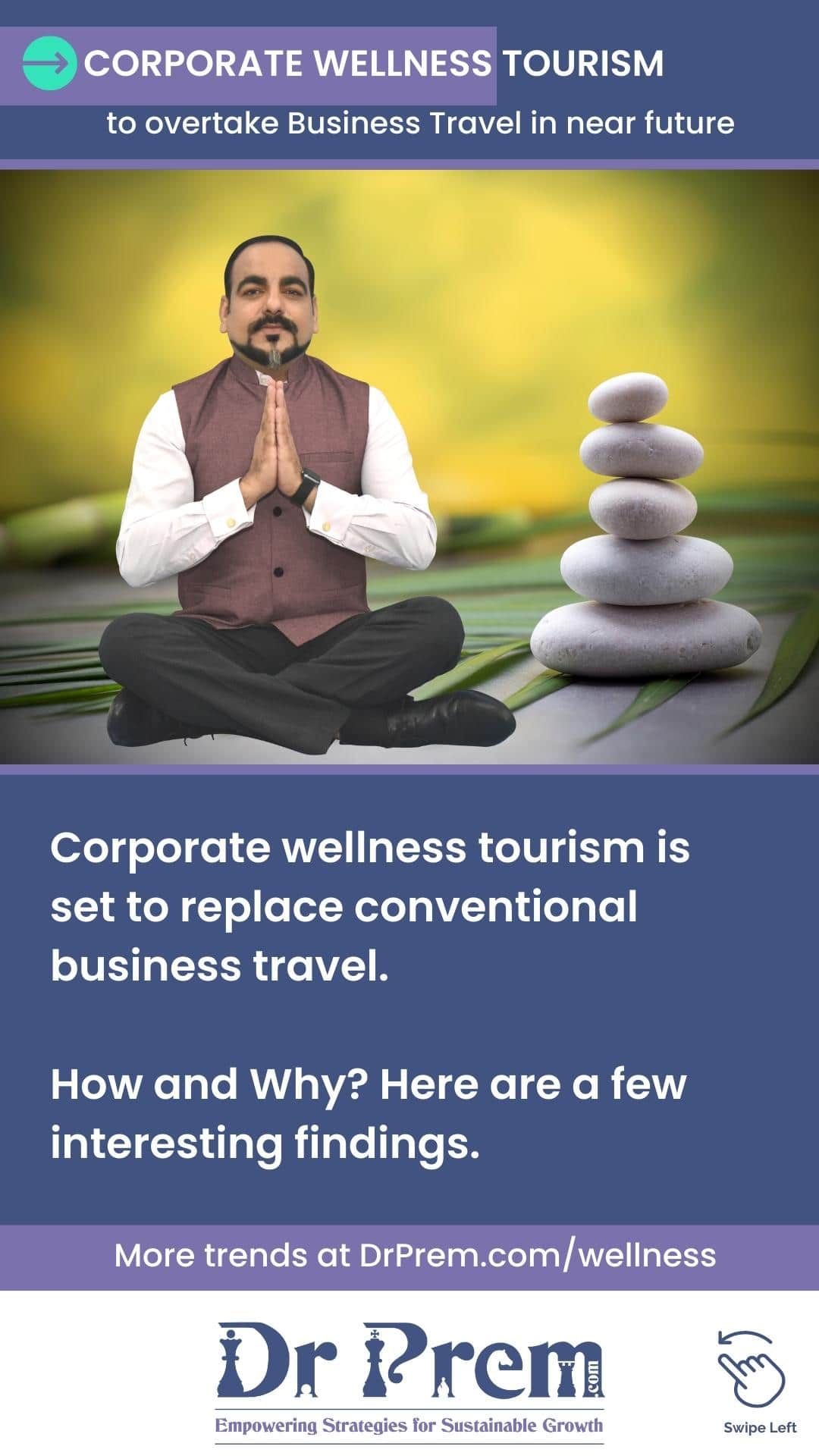 Corporate wellness tourism is set to replace conventional business travel. How and Why?Here are a few interesting findings.
No more living out of a suitcase
A World Bank study reported that 75% of staff feel business travel is highly stressful. Executives will look for long-duration trips to combine business with enough rest, relaxation, and rejuvenation.
Virtual Burnout is Real
69% of WFH employees report symptoms of burnout. People are likely to feel left out and suffer from workplace loneliness, a big productivity killer. Burnout recovery retreats will be more common in Corporate wellness tourism.
Executives seek wellness on the go
The younger workforce demands connected, flexible, and well-being experiences by working from anywhere.
Hybrid work will drive Bleisure
Hybrid work models allow enough flexibility and work-life balance. Wellness resorts are setting up the best facilities to fuel the emerging Corporate Wellness Tourism.
Workcations are driving Corporate Wellness Tourism
Worker burnout is growing at a frightening pace. Executives report enhanced productivity in workcations while enjoying a vacation at the same time in any destination.
Corporate wellness goes outdoors
Nature finds more importance in Corporate wellness programs. Outdoor meetings beyond the office premises are trending.  Wellness resorts are offering tailormade Corporate wellness retreats.
CEOs are going for de-stressing Getaways
Higher expectations and over-commitment are taking a deadly toll on the physical and mental health of CEOs.  Companies are paying hefty amounts for de-stressing getaways for CEOs in popular destination resorts.
Wellness Sabbaticals help in work-life balance
Studies say, reduced workload for extended periods in wellness sabbaticals helps to combat burnout. Expect more curated wellness sabbatical programs in Corporate wellness tourism.
Expect more team-building excursions
Lack of team alignment impacts the success of a project. Employees spending time with each other beyond office walls build stronger bonds and a great culture.
Need more innovation in Corporate Wellness? Contact us.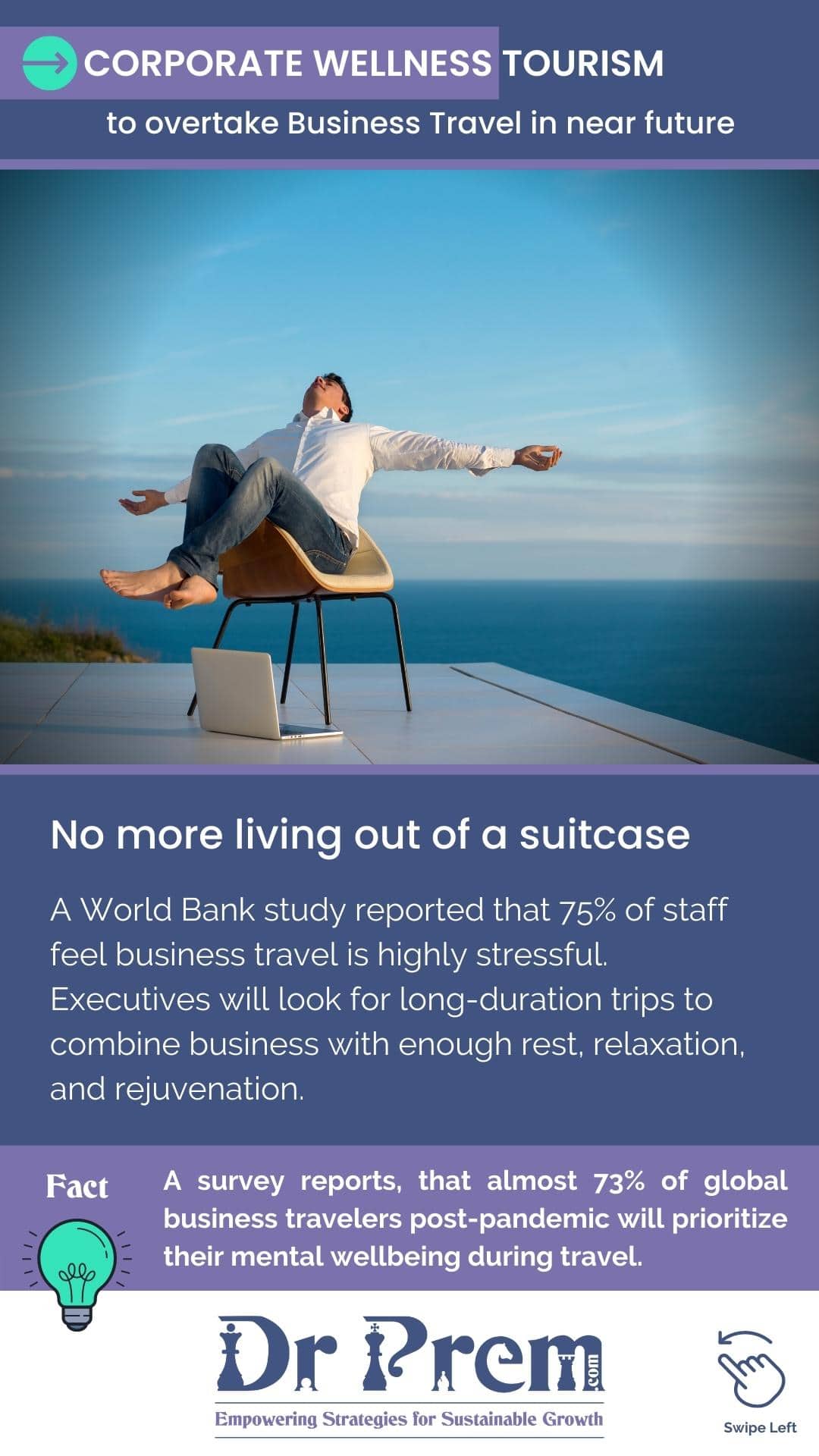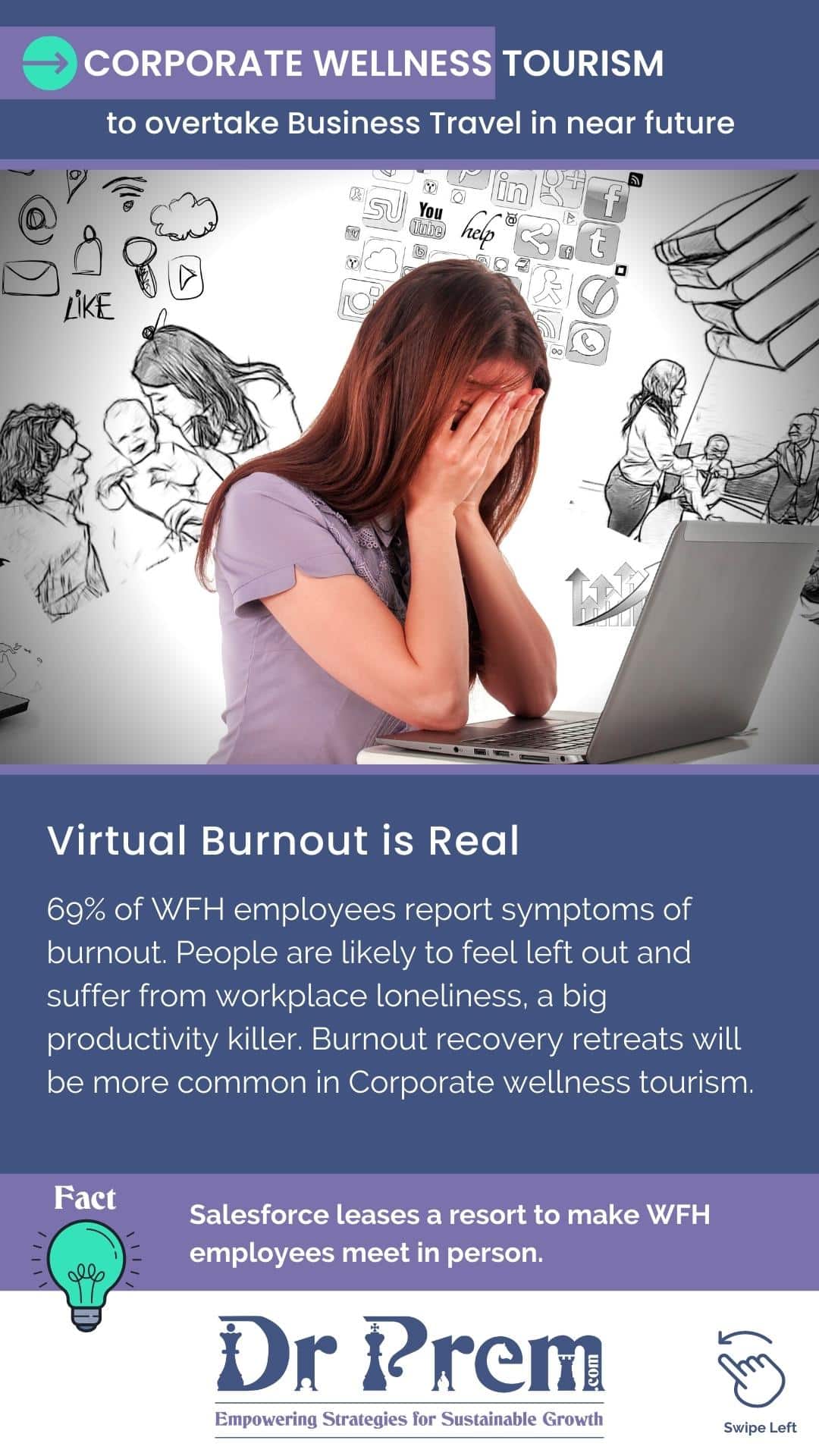 Corporate Wellness Guide – 2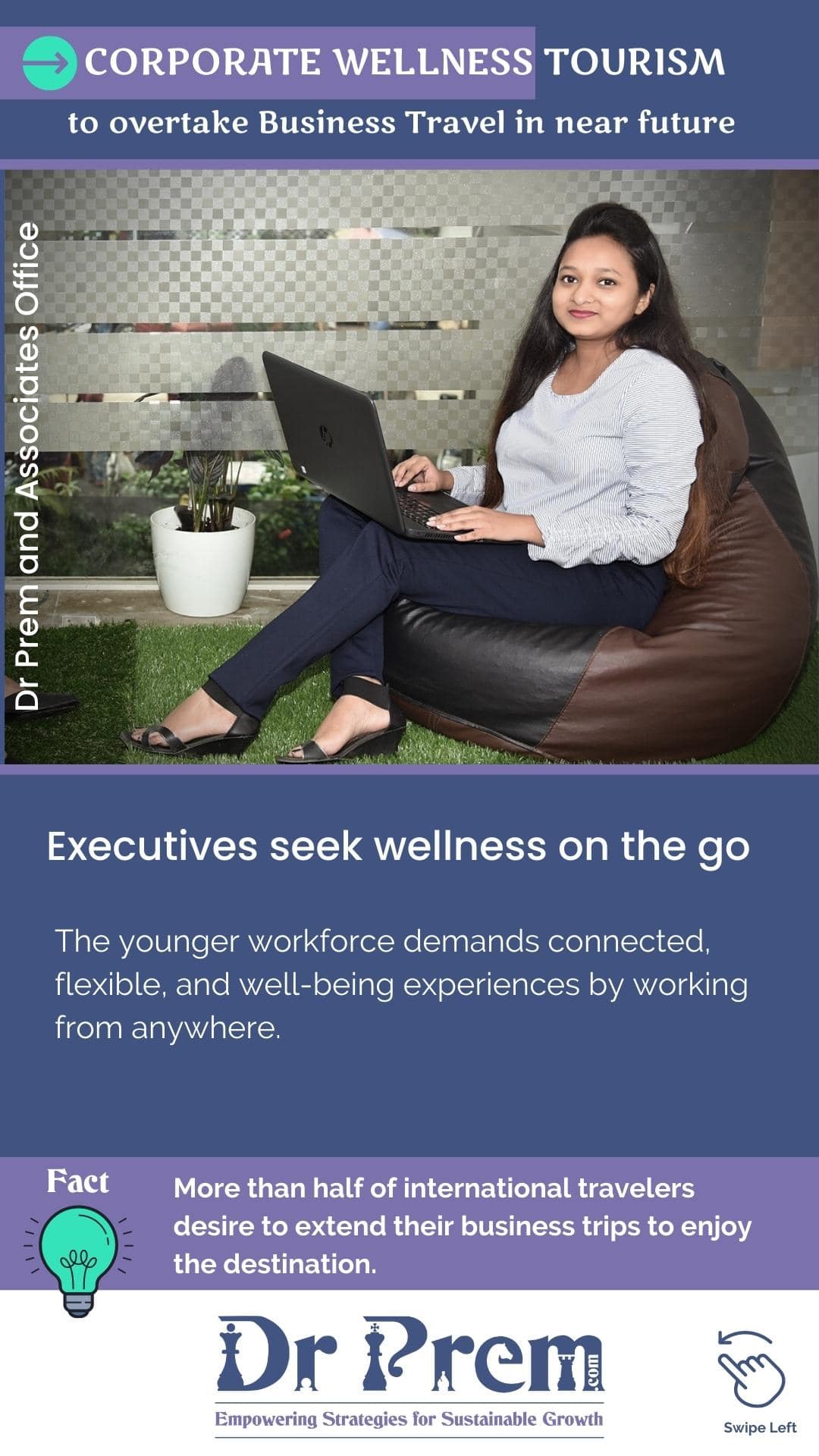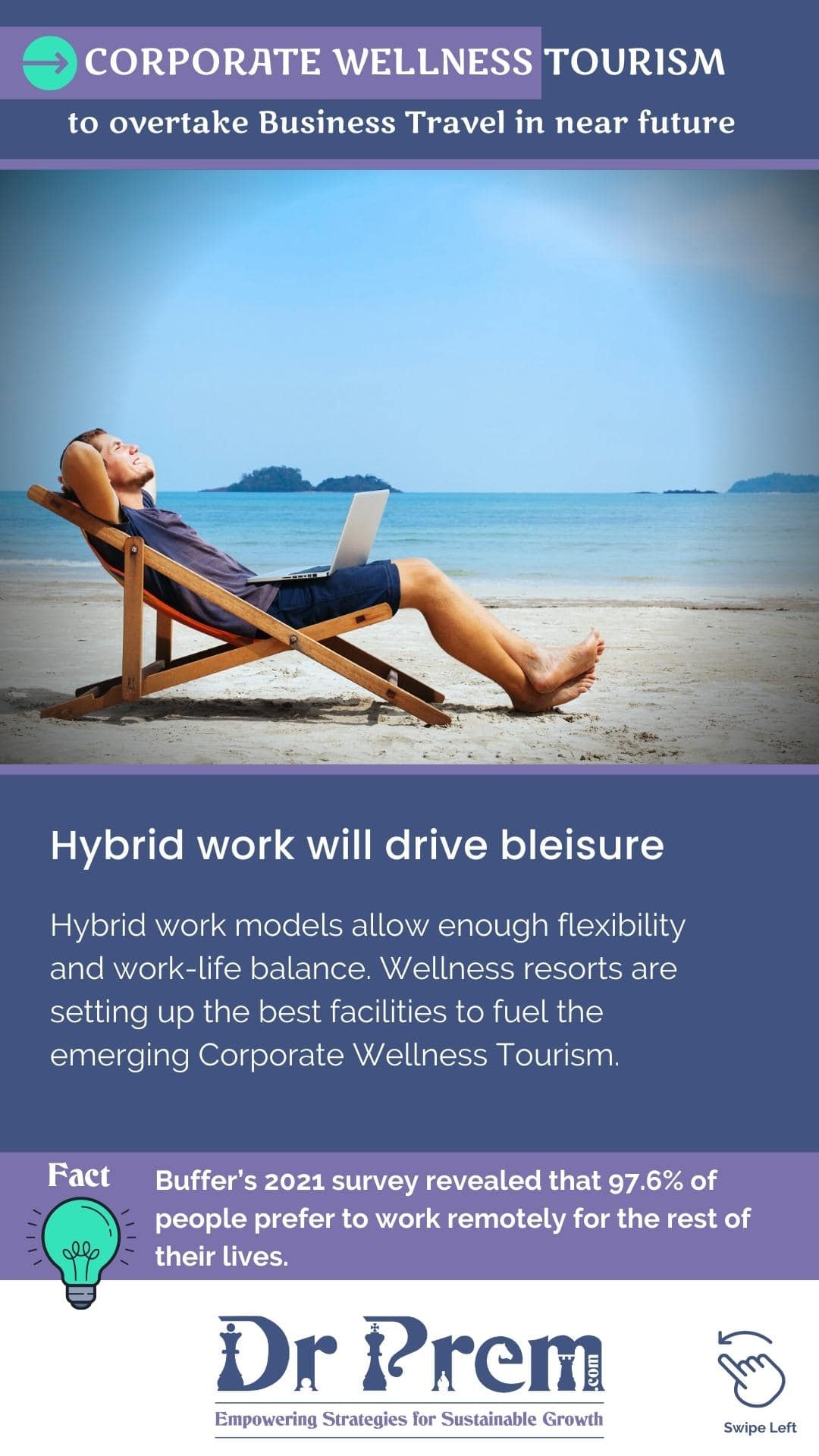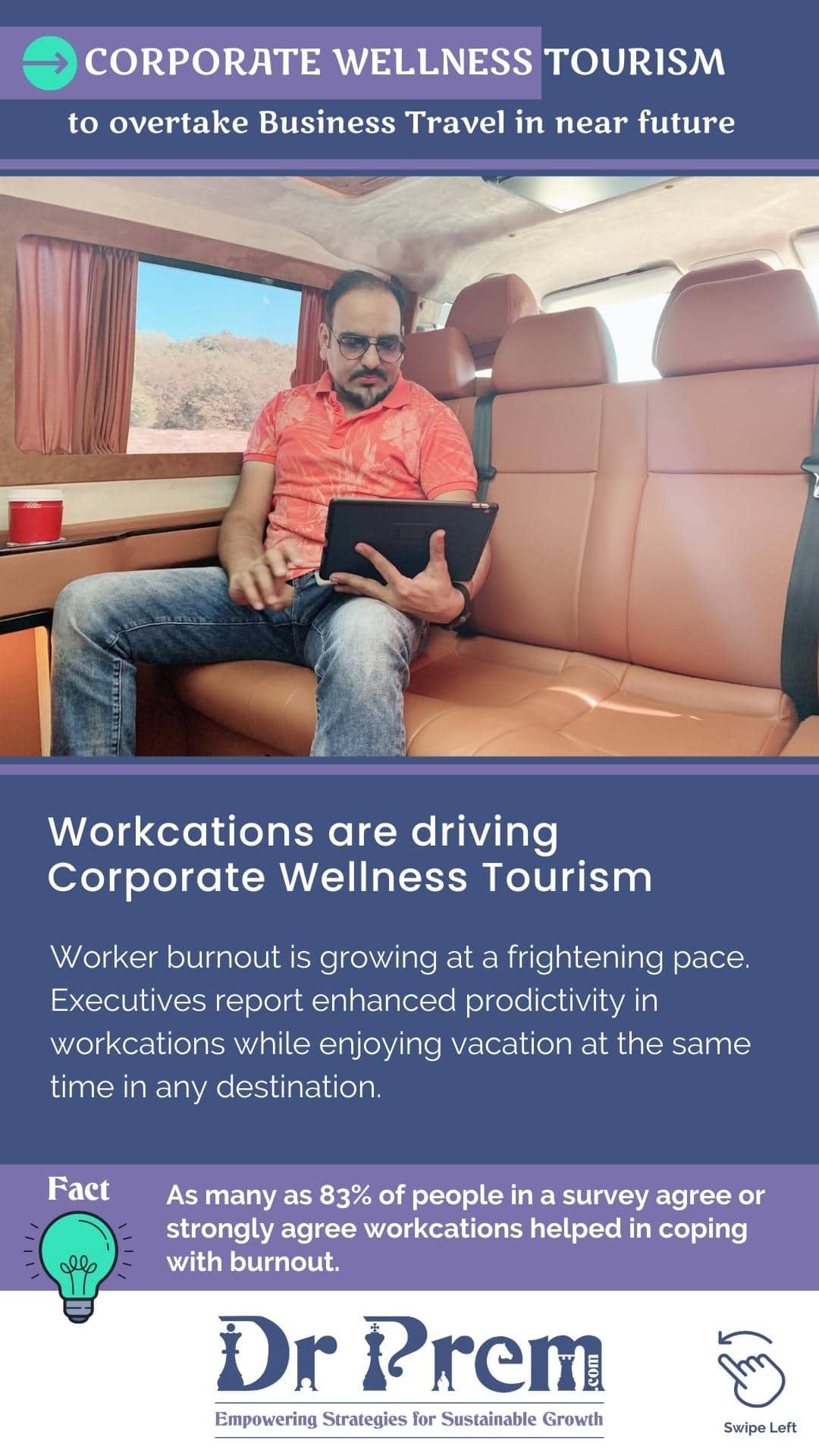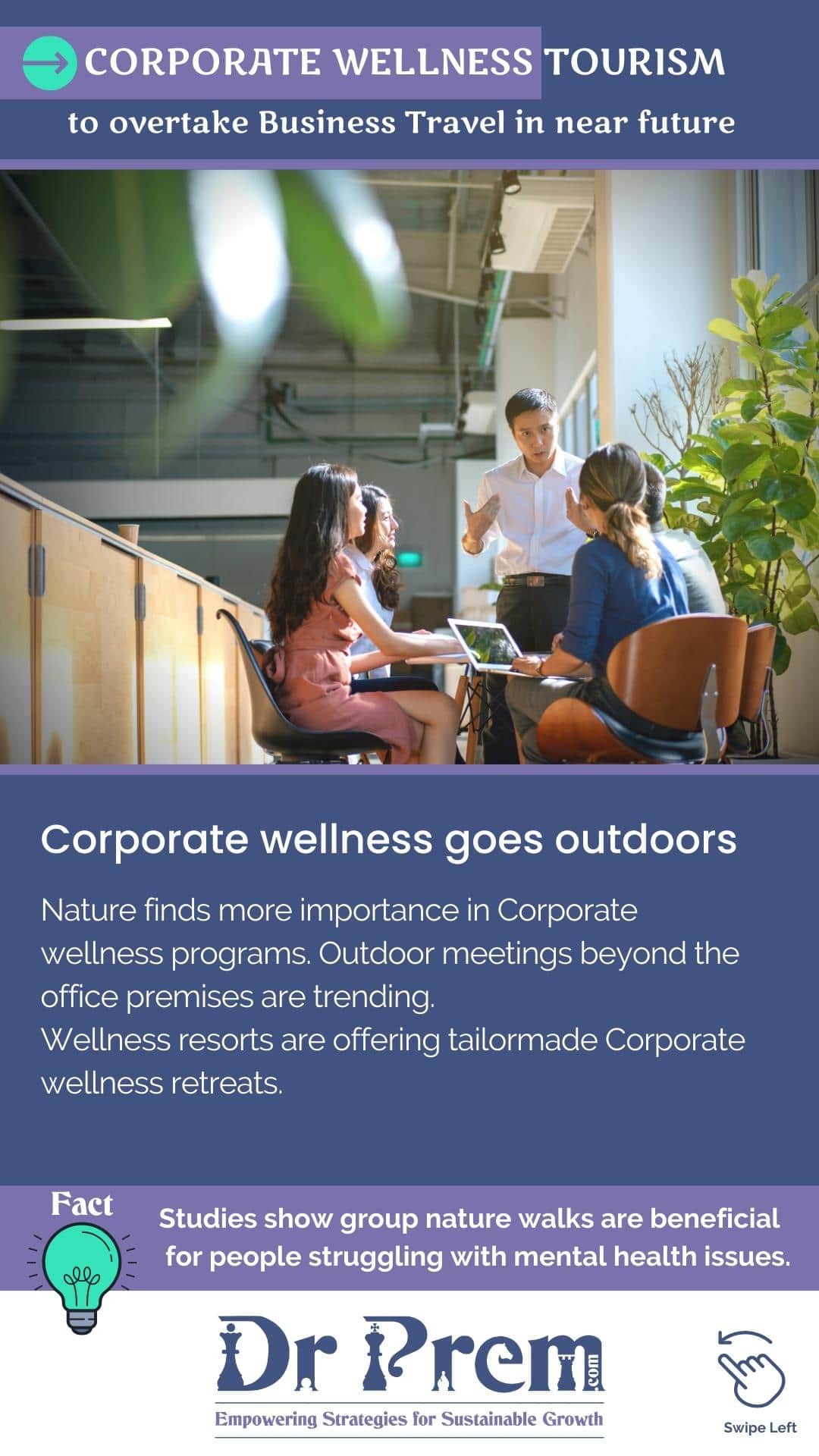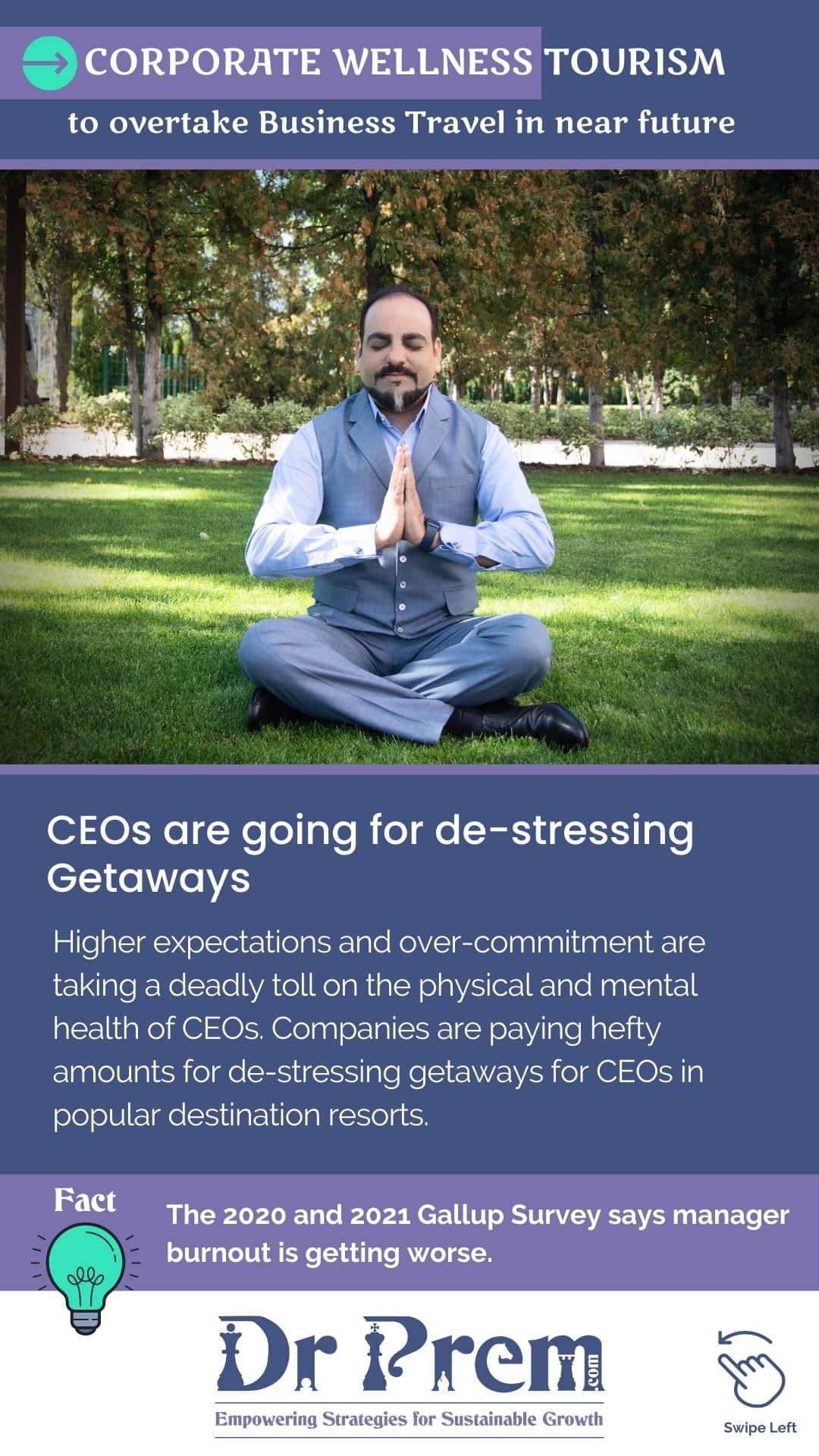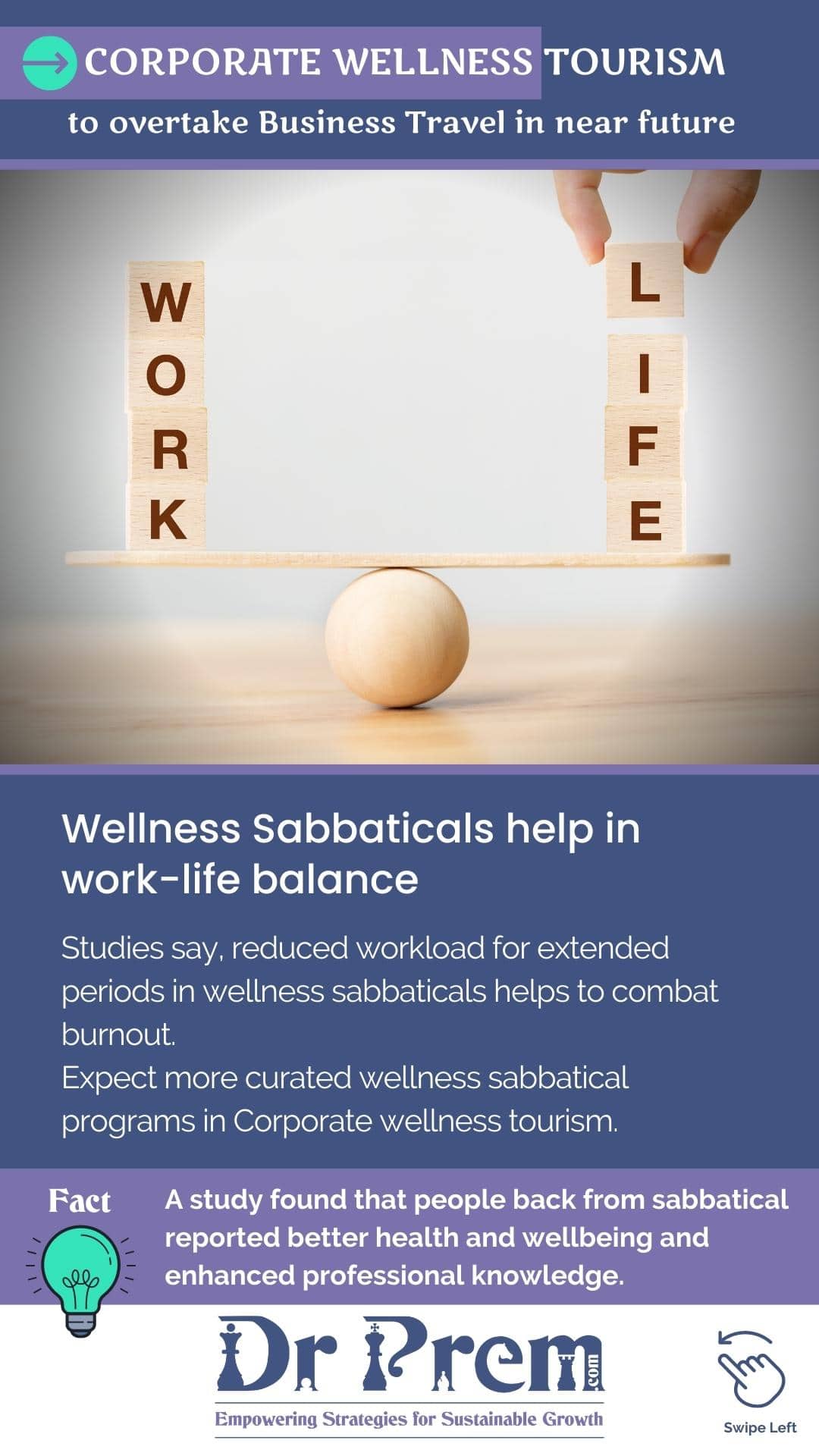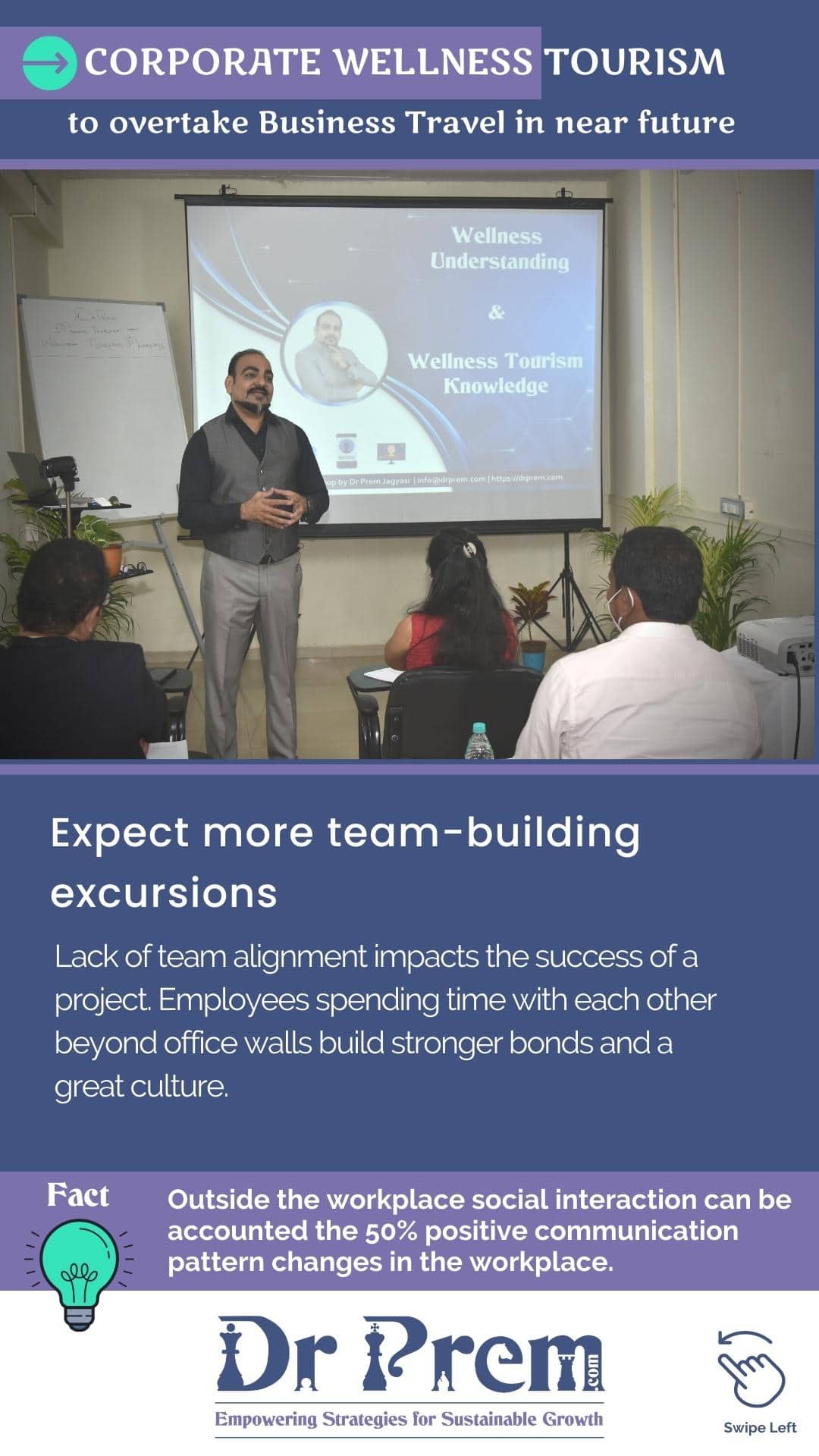 #business #corporatewellness #wellnesstourism #wellness #corporatewellnessprogram #drprem #businessconsultant #businesstravel #bleisure
Comments: