It's International Family Day today, and let's celebrate it with our beloved family. Thank you everyone for showering and expressing your love for the family through your today's pics. All other friends, share your family pic in a comment and let the world know what family means to us.
7 Ways how family time enhances our social wellness.
No investment can be better than investing time to spend with family. The ROI is tenable. There is no specific quantification of "family time". Higher the frequency of shared family time happier you are. This International Day of Families, let us dig deep into the benefits of family time and how it impacts our social wellness.
1. Free-flow family interaction supports emotional wellness.
2. Reduces loneliness.
3. Teaches crisis management.
4. Instils societal values in the next generation.
5. Builds your resilience to fight adversities.
6. Teaches the value of shared responsibility.
7. Brings out your creative potential.
8. Teaches discipline and consistency.
9. Makes you understand the relationship dynamics.
10. Drives you to success.
11. Increases life expectancy.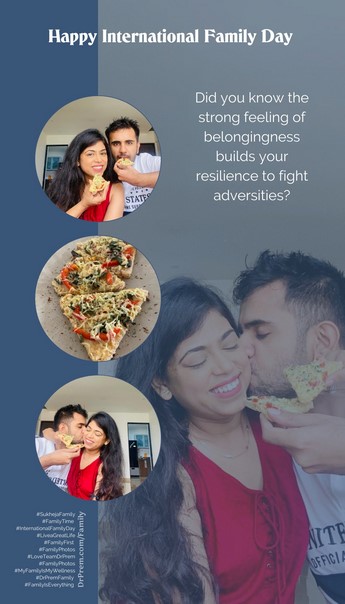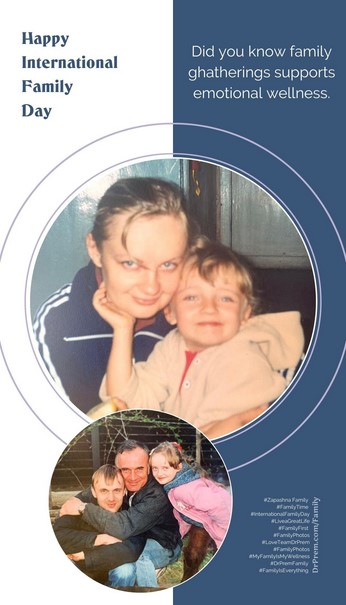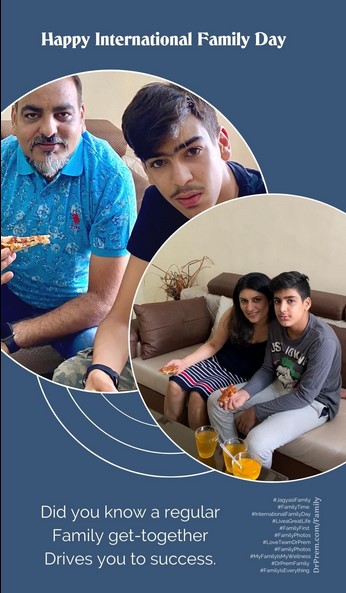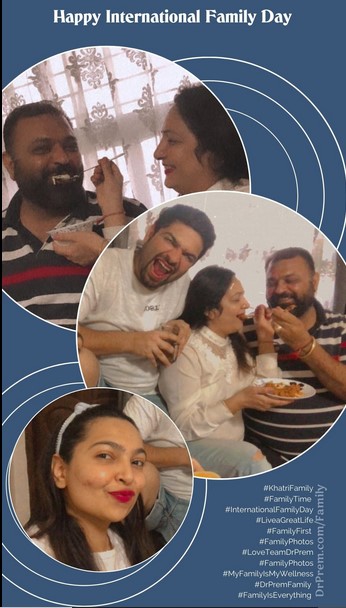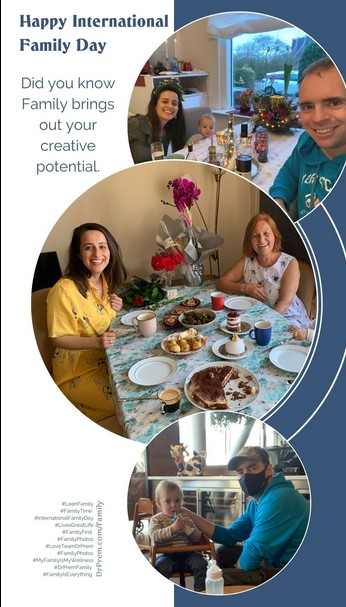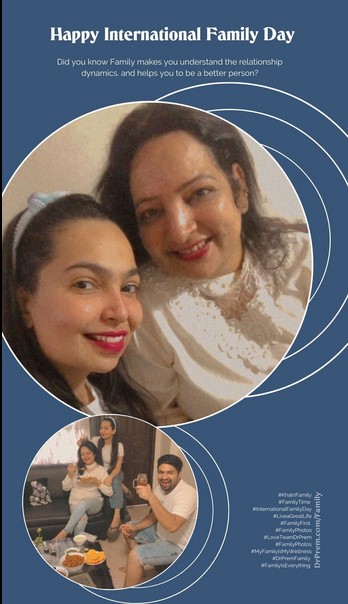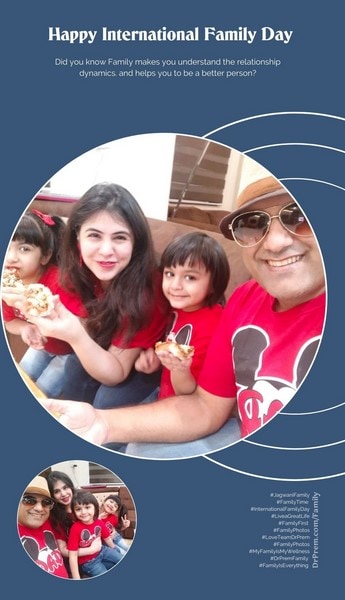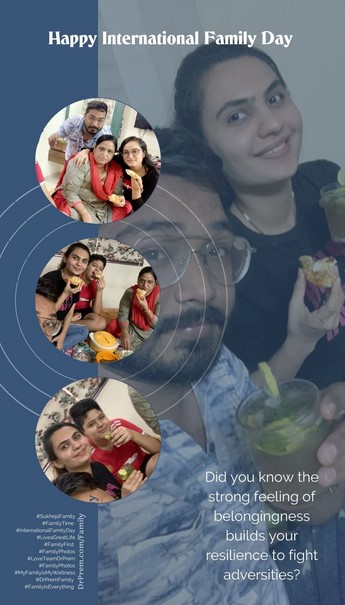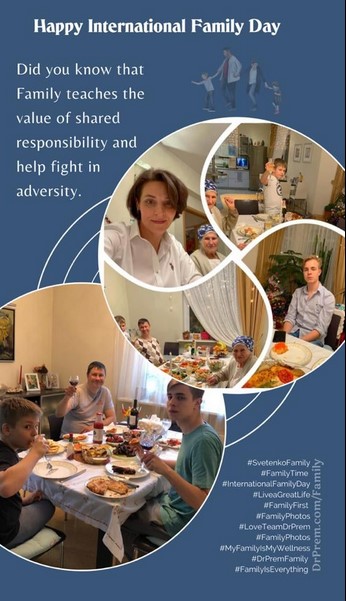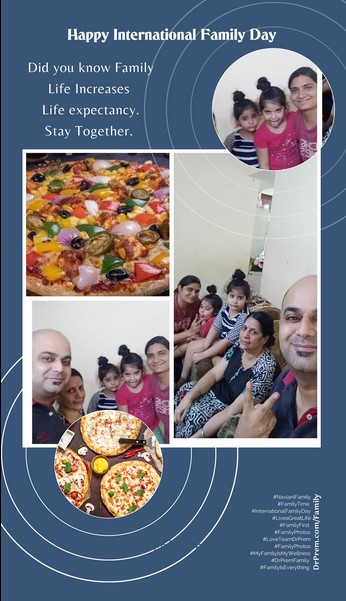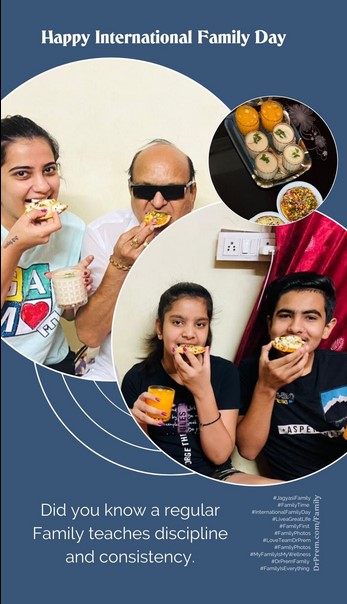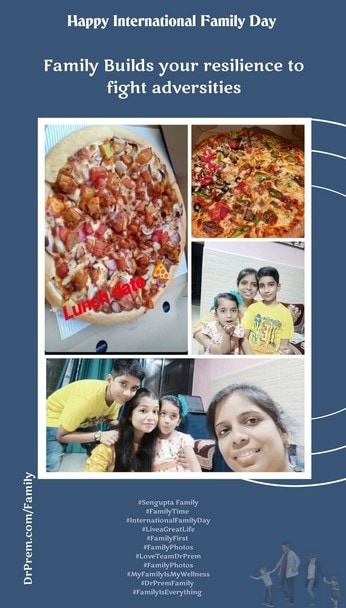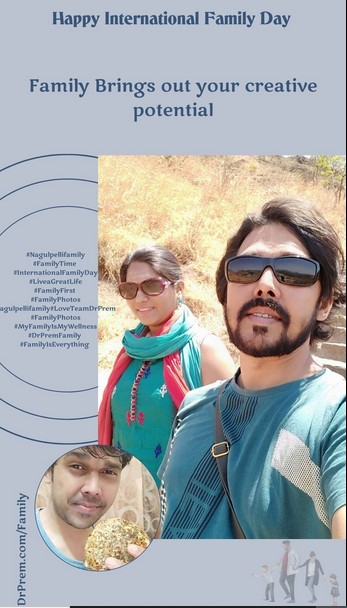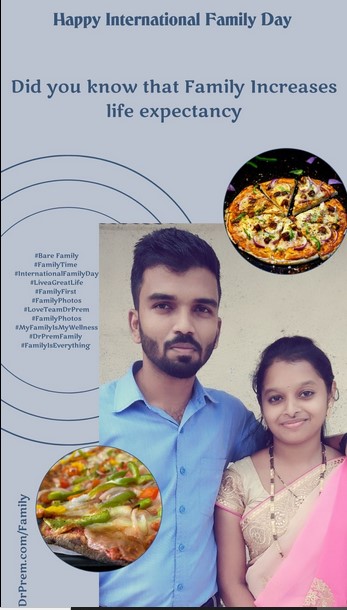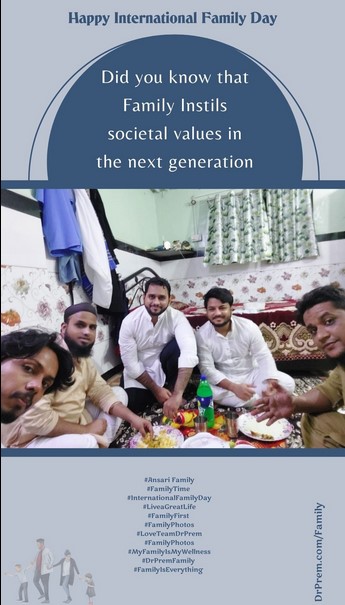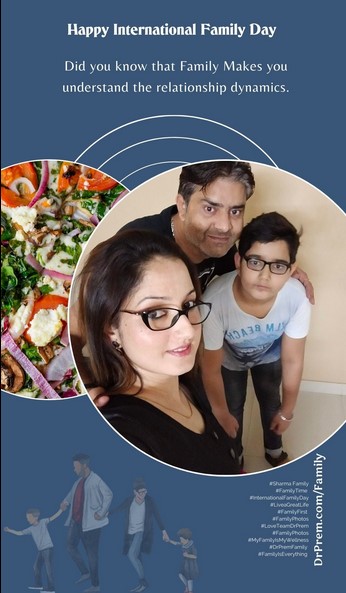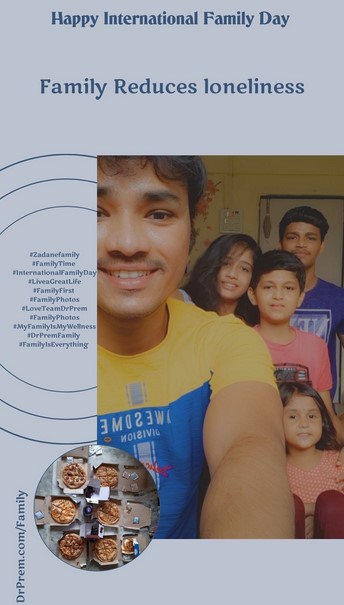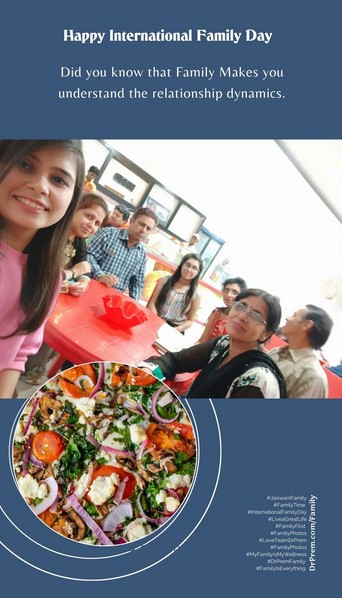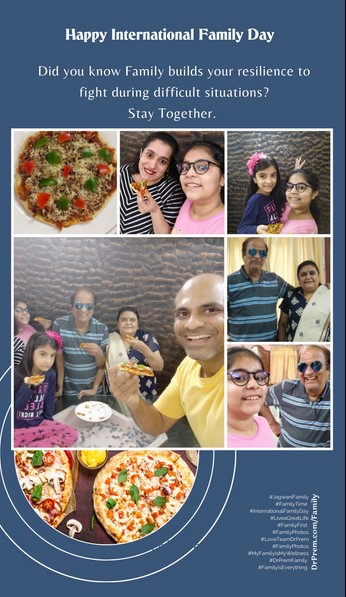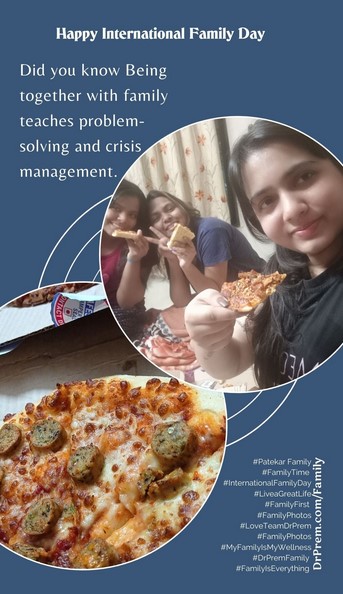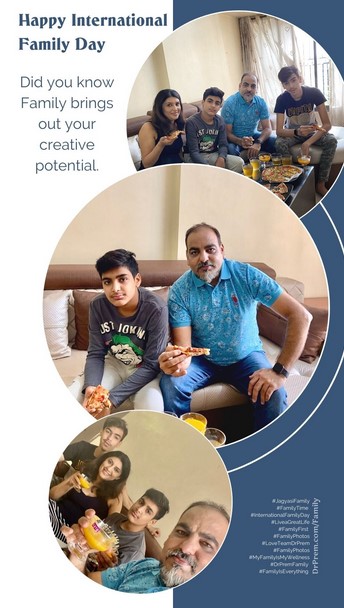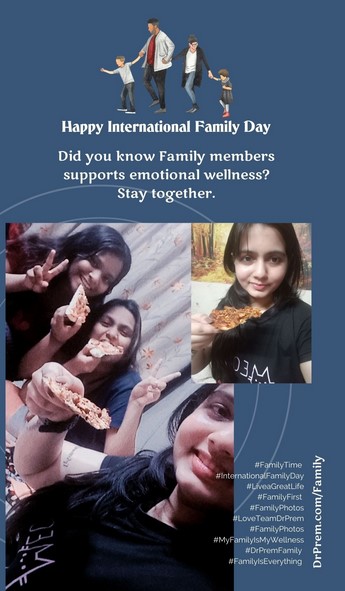 Don't you share the same thoughts? Please let us know.
#FamilyPhotos
Comments:
Prem Jagyasi
Adorable Pic
Nandini Naharoy Moulik
. So glad to have you on my side.
Vlada Zapashna
Oh my dear
Prem Jagyasi
, this is a very wonderful initiative! I am happy to be there among others families ! Thank you for your and your entire team's creative work
May your family be happy and healthy!
Sunil Zadane
Nothing brings family together like food!
Sunil Zadane
Shailesh Patil
This is lovely and amazing Post…Stay Together.
Karanza Patekar
This makes me so happy
Desh Sharma
Pronati Sengupta
Prem Jagyasi
sir… Already shared