Hello Friends, Need your help to select one banner. A, B or C.
The exceptional and talented creative designer
Vlada Zapashna
of the
Ukrainian Association of Medical Tourism
has design three remarkable banners for my upcoming keynote speech in Ukraine. I am in a serious dilemma, which one to select. Can you help me select one? Which one they should use for promotion? A, B or C.
I will deliver a keynote speech on – 3 Strategies to reboost Medical Tourism and Wellness Tourism – Innovative Solutions, Holistic Approach, and Integrated Methods. Quite honestly the world is waiting to bounce back, over $50bn of the Medical Tourism business is on hold and as soon as travel gets started we will see a major boost.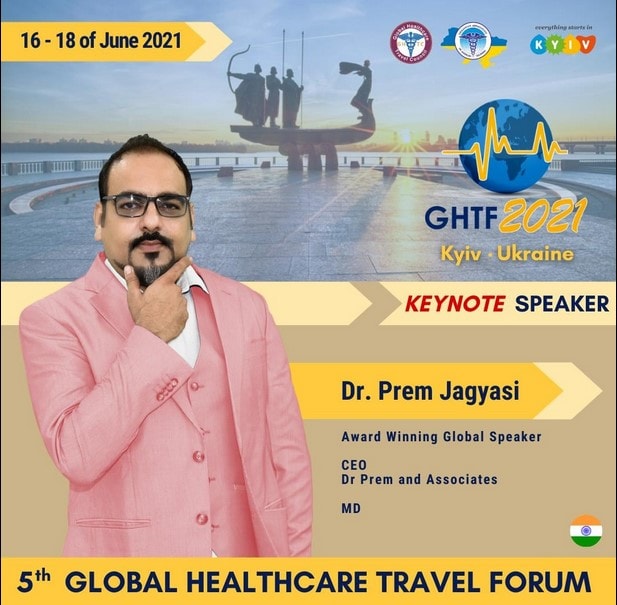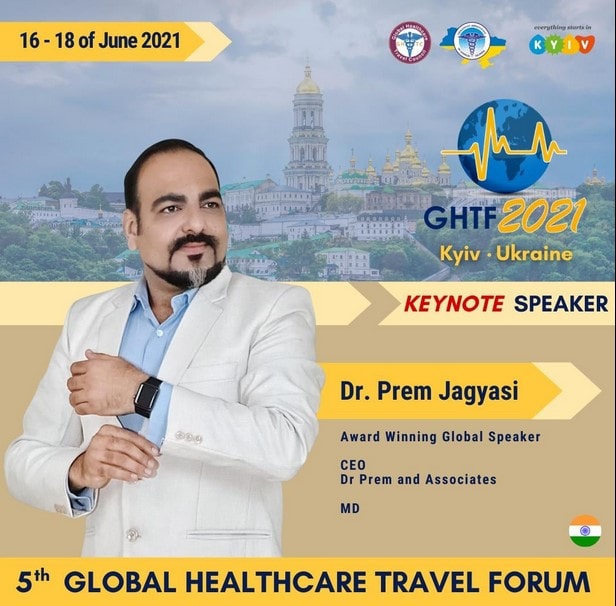 So, come on folks, help me to select one banner for an upcoming conference.
Comments:
Question – Is Photo A too soft for my personality, I thought I love the color of suit? Does it not go well with my personality? Need opinion.
Prem Jagyasi
Vanshika Khatri
Prem Jagyasi
if you were a travel blogger by profession like PM Modi I would have suggested you c
But B is the right one for you as you look more professional and sharp in it
Prem Jagyasi
Vlada Zapashna
, May be also share event registration link and event website link, many friends will ask for same.
Usman Isah
Bro. we are proud of you. Thank you for always sharing your knowledge with us. May God increase you in knowledge. More power to your elbows. Remain blessed. Hoping to see you soon.
Vladislava Zapashna
When you have to choose a photo for a speaker, they usually offer one! But Dr. Prem's creative team suggested about 100 photos to choose from, and my eyes flickered in such a creative! But I love each of these banners, but which one are you for
Anna Kyrychenko
hmm, I prefer white jacket
Marta Troshchak
Prem Jagyasi
with pleasure, can not skip such speakers
Malou Castillo
photo A is very professional suit to wear..second one is cool..it defends what kind of event you should go..being a speaker makes comfortable to stand in front of them..
Taoufik Mhenni
Good luck
Anna Weegen
White jacket
Karanza Patekar
You look dashing in all
But the 3rd one looks spectacular
Dolly Khatri
All three awesome
no words and can't choose any one
Neha Patel
"A" banner is looking stunning going with your personality
Ansari Shoeb
Thoughtful one is impressive one
Katherine Makarenko
Beautiful banners!
I vote for everything!
Garv Jagyasi
B looks professional
Shamila B
2nd one looks clean and suits i guess!
Pronati Sengupta
The 2nd one is the most Dashing among all 3. It looks more thoughtful and intellectual.
Desh Sharma
1. As it goes without a caption, I think that you think it has more than one connotations which you want people to understand and appreciate.
2. Traditional attire, for sure.
3. I think #3 is comparatively more elegant than the other two.
Jay Khatri
2 – the professional