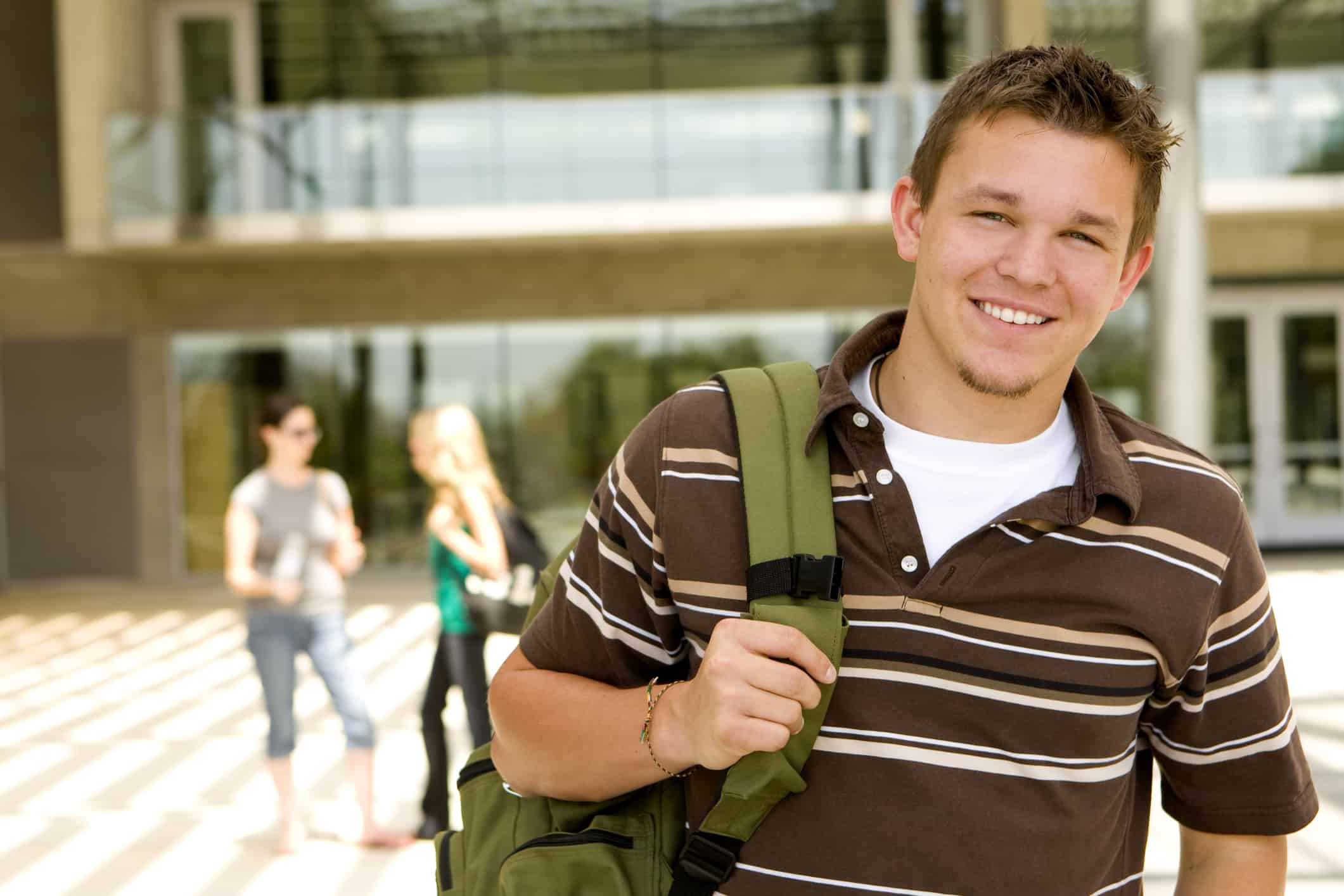 Start your new chapter of life with confidence and smile
Interfering and rude commenting by the boys on the first day of the college is something which is simply unavoidable under any circumstances. As you enter the first day of your college life, you realize that all boys are actually the same and they just love hurting you with their stupid taunting and ranting first and then saving you from the same, only to prove themselves as good in the eyes to everyone and thus, be considered as the heroes of the college by everyone. However, there are simpler methods to ignore such 'attention seeking' boys and just concentrate on your studies which being in the campus. Here are some of the quick tips that will aid you to deal with such people at times:
Have one or two friends in college in advance
Before you officially enter the college as your first day, make sure that you are familiar with the college campus and are having one or two known people already inside the campus so that you do not feel alone or left out on your first day and you actually have someone to depend on. Having support is the most important thing as it helps to boost up your own confidence level more than anything.
Know yourself more than anyone
Do not let anyone define you! You should know what you are and who you are and no one should be able to change your point of view about your own self or your dressing style unless you are 'willing' to bring about a healthy change in it. You should not just go by the voice of the crowd. Remember, you are meant to stand out and you will stand out without worrying about the world. You are here to make your own path and place.
Answer back, but do not argue
If anyone says anything objectionable or malicious to you then you should stand there and give that person a good time answer if possible. However, never take up a fight for such things and getting to hear the nasty comments is never a one day show in colleges. The first day could actually be considered as a warm-up session for the entire year, so either get used to ignore it or simple learn to answer back in a smart way.
Think from their perspective too
You will find the entire situation to be funny rather than being angry about it if you think from the point of view of a nasty person. Those words to you could have been a reaction of something disturbing that could have happened during their day. Try to imagine of the funniest situations like that and you will find yourself laughing off at such stupid talks rather than making yourself burning in anger with it for the entire time.
Never revert back
Just remember one thing; never ever reply back to them in their language. If they are being spiteful and they do not good enough manners to talk to others, you should not forget that you are 'not' someone like them. You are very much different and you should remain different from what they are! You have a personality and integrity to project from being lost between all those nasty people. So, always try to keep your cool self while encountering such people and try to ignore them as much as possible as there is hardly any solution.
Accept that nasty people do exist in society
There is a simple unavoidable fact which you cannot ignore even if you want to that there are bunch of nasty people who are waiting for you to come out of your home so that they can irritate you and shake up your inner confidence. However, you have to accept the fact that such people are present in the society by a huge number and thus, it is not possible that you won't have to face any ever. Its just that how to face that person which matters.
While being in the college on your first day, the feeling of nervousness is sure to accompany you. However, you will have to somehow mask it up and move confidently inside the campus while trying to make friends with the people over there. Be careful about what you are speaking and most importantly, to whom you are talking. Do not let anyone ruin the first day of your college life by passing some unwanted comments on you. Thus, it would be best if you go to the college after being prepared enough to face your mates as well as teachers in a well off manner.
Your college life will surely will a new learning ride for you. So, start off this journey by learning to deal with people who are certainly not wanted but cannot be really avoided also!