If you have ever worked at a call center or have been too amused with the idea of using phone to earn, then you must have had your brains eaten up by irate callers. After all, customers don't talk to give compliments for the services, they angrily call with complaints. In fact, researches indicate that only 3 in 50,000 callers thank for phone service.
Now, believe it or not, this seems amusing at first, poor callers threatening you to take you to the court if you didn't resolve their complaints or angrily shouting their concerns. But soon it becomes a difficult, especially when you have too many irate callers. Therefore, you need to know these tips to handle such people-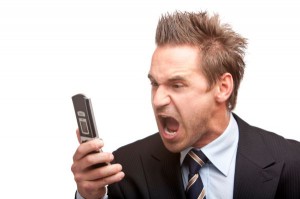 Calm
That isn't really a tip, it is actually a characteristic that you should pursue if you actually want to deal with the anger of an irate call. Generally, when a client is anger, his/her anger somehow manages to transverse through the phone and before you know it, the anger is reflected in your voice. So, understand that calmness is really a virtue. At the same time, realize that the client isn't really angry at you. Breathe deeply and focus on your client's needs rather than your own opinions.
Acknowledge emotions
If you truly wish to be a super customer assistant, then make sure that you acknowledge client's emotions. Make use of phrases like, 'I understand the situation. I would have been upset too,' or 'I am sorry for the inconvenience,' etc. Even apologize if it is required. But make sure that you help the client to focus on his needs, like asking him what exactly he wants you to do. And make sure you paraphrase all the information.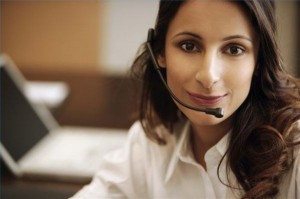 Ask for permission
On a number of occasions, irate callers are further aggravated when customer desk ask too many questions or additional information. So, calmly ask for the permission first. Mention if you are asking for personal questions. Most of the clients would grant you permission. Also, acknowledge a client's concern and make sure that you don't interrupt the client during your conversation. Interruption would actually make them angrier. Rather ask them to tell what happened next. Continue the same once the client starts passing information.
Try these steps. You might not really get appreciation from the clients, but they will surely remember your services.